Undefeated Rattlers football team becoming the pride of Baggs, Wyo.
BAGGS, WYO. — A group of 17 young men clad in yellow and purple uniforms stood Thursday afternoon with green grass under their feet, a bright sun on their backs, and hope for a season's perfection in their hearts.
As the Little Snake River Valley School's six-man football team began stretching for practice, the players paused before each stretch to clap three times.
Each clap has meaning. They represent the team's themes — pride, tradition and excellence.
---
---
Not far from the players stood a shovel painted gold and planted in the ground. Burned into the handle are results from the team's 7-0 season thus far.
The team and shovel are partners — where one goes, so goes the other.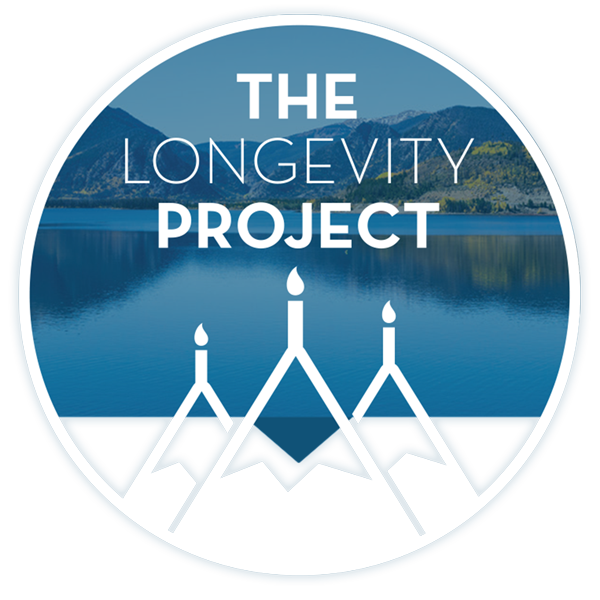 Participate in The Longevity Project
The Longevity Project is an annual campaign to help educate readers about what it takes to live a long, fulfilling life in our valley. This year Kevin shares his story of hope and celebration of life with his presentation Cracked, Not Broken as we explore the critical and relevant topic of mental health.
---
---
"It comes to every practice, to every game and you look at it and you know winning doesn't come easy — you have to work at it," said Daniel Wille, 17, a junior fullback and defensive lineman for the Rattlers. "That is what we have been doing by engraving the scores on the shovel … showing that our hard work is paying off."
A new tradition is brewing in Baggs, a small town of about 350 residents 40 miles north of Craig across the state line. The football program, resurrected last season after a 51-year absence, is undefeated and the number one overall seed in the upcoming state playoffs.
The team practiced Thursday in preparation for their first playoff game against the Farson-Eden High School Pronghorns on Oct. 29 in Baggs.
Rattlers head coach Michael Bates, who doubles as a school social studies teacher, said the Baggs football program's success this year wasn't scripted. He said it was something he "never fathomed" after one season.
"I'm sure the town is in even more disbelief than I am," he said.
But, don't be fooled. The Rattlers aren't content with just getting this far, Bates said.
When the team set goals at the beginning of the season, it had the state championship in mind, Bates said.
"Most of the kids — and we agreed — (said) undefeated wasn't even in our vocabulary," Bates said. "We just wanted to be playing in Laramie come week 10, and that's still our goal.
"Seven and 0 is a perfect example of what we are trying to create — just the total dynamic of what football is all about."
Xs and Os
Although the new incarnation of the Rattlers football team is creating waves throughout the town, high school football has been played in Baggs before, albeit more than 50 years ago and not at the level it is today.
From 1951 to 1958, Baggs' six-man football team had a combined record of 2-26-2. Last season, the Rattlers went 3-4.
Bates said he moved to Baggs for the head coaching position and teaching job. He was lured to the town by the appeal of starting a program from scratch.
But, Bates wondered what kind of success the students could have at the new sport, considering the school's history as a basketball-oriented school.
"One thing I wondered (was) if I could take kids that had never played this game, never tackled, and could we teach that?" he said. "I knew they had the athletes here … but football is a different kind of demon."
This season, the Rattlers are averaging 63.4 points per game. The team is also rushing for 337 yards per game and passing an average of 106 yards per game.
The team has won each of its games by an average of 38.7 points, with their closest game coming in a 50-34 win over Hanna-Elk Mountain. The team has also tallied a 79-0 win and a 69-6 win.
Bates said he tried to implement a strong defense into the team. In six-man football, he said, defense wins games and hopefully championships.
"In six-man, offenses are going to score," he said. "To me, the scales are tipped to the offense. When anybody can catch a pass, when anybody can run after the quarterback pitches it, there are a multitude of plays that you can do."
Bates, who coached football for several years before coming to Baggs, said the Rattlers have improved with each game.
"I don't think they know how good they are completely yet," he said. "And, I'm not sure if I know how good they can be yet because after this year, we lose two seniors on offense and two seniors on defense and the replacements behind them will fill their shoes pretty evenly."
Considering the team's progression, Bates is hoping his team will be playing its best football in the playoffs.
"We have really blossomed these last couple of weeks," he said. "I hope we haven't even peaked yet, but I don't think we have."
Rattlers pride
Baggs resident Larry Hicks, 51, said more than a quarter of the town's residents come out to watch their football team play.
"If you get that in most communities, they don't have the stadium space to hold them," he said with a laugh. "But, part of it is because of our geographic isolation and lack of … distractions."
In a small community like Baggs, Hicks said most of the town's activities revolve around the school, and now the football team.
"We don't have movie theaters or a lot of other things, so you go watch the local high school and junior high school sporting events for entertainment," said Hicks, a former assistant coach with the team.
Residents like Holly Lloyd, who wore a Rattlers shirt to her job as a clerk at the Stage Stop general store, are evidence of Baggs' pride in Little Snake River Valley School sports.
Lloyd said she usually strikes up conversations with most customers about the local sports teams as she rings up their items.
"I'll ask the moms, 'Ready for Friday's game?'" she said.
The moms and most residents of the town are always ready for the football game, she said. On game days, Lloyd said most of the town can be seen dressed in the school's colors — purple and yellow.
Lloyd, whose son plays on the school's junior high team, said she attends every Rattlers football game.
Ken Battson, co-owner of Lariat Quick Stop and the Fireside Family Restaurant, said the football team unites the Baggs community.
"Here, coming to see our team play and the way the town gets behind them, the community, the coaches, you really feel like you are part of something special," he said. "Whereas coming from a big city, you are just one of 10,000. Here, you feel when you yell and root for your team, they hear you."
Battson said he understands the importance of the football team — not just to the town, but also to the athletes.
Battson said the coaches are not just teaching them the "Xs and Os of football," but also "how to be fine young men."
"They are teaching them about character and being good citizens, and that is what got me really excited about this team," he said. "Outstanding coaching, but more importantly, outstanding mentoring. … I'm proud of the scores and them playing great football, but more importantly, I am just proud of those young men."
Hicks seconded Battson's thoughts.
"To build character, you have to have a certain level of success," he said. "I think this will help a lot of these young men out as they move into life to show that if they really put out the effort, if they really make a dedicated (and) concerted effort to accomplish something, they can do it.
"Nobody picked them to be number one at the beginning of the year, but they believed in themselves."
Two specific values come to coach Bates' mind when asked what the game gives its players — perseverance and overcoming adversity.
"All that stuff that you can teach on the gridiron that you really can't teach in class, I think will stay with them for years," he said. "I know it has (for) me. I always tell them that the game of football will give back to you more than you could ever give to it."
Starting a tradition
Bates said one example of what the school's football team has done for the students can be found in the story of Rattlers starting quarterback Chance Englehart.
When Englehart asked Bates to consider him for quarterback last spring, the coach said he was skeptical.
"He was my running back and inside linebacker last year, and now he is my starting quarterback as a senior," Bates said. "(He has) never played quarterback."
Englehart won the starting quarterback position by working throughout the summer studying the game and position, Bates said.
"I've never seen that happen, and he proved me wrong," Bates said.
Englehart, however, remained humble about his accomplishment.
"I would do this sport even if I wasn't starting at anything," he said. "I'd do it just to make my team better."
Being undefeated is something Englehart said would have been "unheard of" last season.
"It is just hard to believe that it's coming down to the end of the season and it actually happened," he said.
Wille hopes to leave a legacy at the school by starting a winning tradition. But, he said that legacy starts by winning the state championship in Laramie.
When asked what town residents would do if the team won the championship, Wille was at a loss.
"It would be like us repaying the town for everything they have done for us this football season, to win the state championship and start a legacy," he said.
Englehart said he is confident the team will win state. He also knows exactly what he will do after taking the title.
"If we do (win), I've got to finish burning that shovel," he said watching his teammates practice as the sun set behind the field.
---
Support Local Journalism
Support Local Journalism
Readers around Craig and Moffat County make the Craig Press' work possible. Your financial contribution supports our efforts to deliver quality, locally relevant journalism.
Now more than ever, your support is critical to help us keep our community informed about the evolving coronavirus pandemic and the impact it is having locally. Every contribution, however large or small, will make a difference.
Each donation will be used exclusively for the development and creation of increased news coverage.
---
Start a dialogue, stay on topic and be civil.
If you don't follow the rules, your comment may be deleted.
User Legend:

Moderator

Trusted User
---
News
Citing a concern of increasing COVID-19 cases and stagnating vaccine rates in Routt, Moffat and Grand counties, 14th District Chief Judge Michael O'Hara issued an order Friday directing court proceedings to return to a completely…
---
---
See more