'This old store': Brown's Park Store reaches 25th anniversary as last outpost in Moffat County




Joy Blevins stands in the Brown's Park Store, which she owns with her husband, Fred, on Oct. 3. In June, the Blevinses reached the 25th anniversary of owning the store, which also includes an RV Park.
Brian Smith

On the shoulder of the dry Colorado Highway 318, a tattered blue and white sign is propped against a sagebrush landscape.
Displayed is the silhouetted image of a cowboy in pursuit of two calves. Above the image, in the same sun-washed black letters reads, "Brown's Park Store and RV Park — 17 miles."
A short drive northwest of that sign, down a dirt road and over two cattle guards lay the Brown's Park Store. Up the wooden steps, through the squeaky door and behind the clutter of postcards and photos sits Joy Blevins.
---
---
Joy, who owns the store with her husband, Fred, greets each visitor with her soft-spoken voice just as she has for the past quarter century.
The inside is lit only by sunlight and is quiet, with the exception of the window-mounted air-conditioning unit.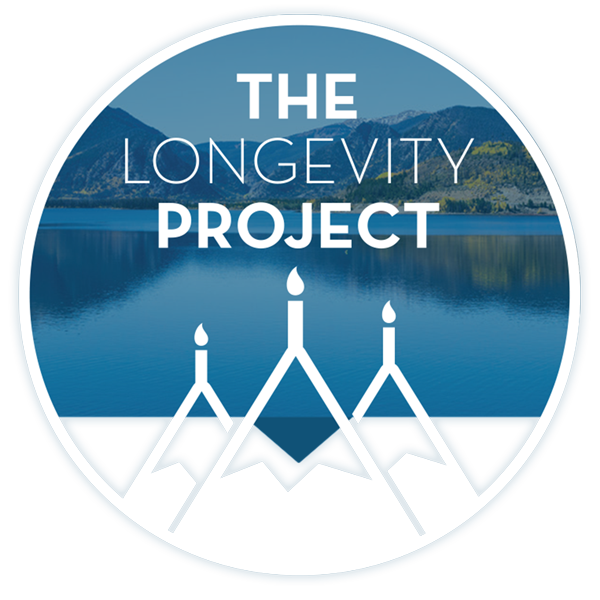 Participate in The Longevity Project
The Longevity Project is an annual campaign to help educate readers about what it takes to live a long, fulfilling life in our valley. This year Kevin shares his story of hope and celebration of life with his presentation Cracked, Not Broken as we explore the critical and relevant topic of mental health.
---
---
The store, it would seem, is the last retail outpost in the sparsely populated area of northwestern Moffat County.
For more than 50 miles in any direction, Joy said, it is the only stop for life's basic necessities — Chap Stick, a pack of cigarettes or a cold soda pop, among others.
"That is why we started it," she said. "We figured it was something that was needed out here in the area, and I think it has been appreciated by most of the people."
Joy is a native Coloradan, born and raised in the Steamboat Springs area. She married Fred, who was born in Montana and grew up in Brown's Park, in 1985.
Joy and Fred started the Brown's Park Store the same year they were married. June marked the store's 25th anniversary and it has remained much the same over the years.
"There was nothing here but a sagebrush flat," Joy said with a laugh.
The store sits on part of the couple's 160-acre ranch. Joy and Fred live just up the dirt road on land shared with cattle and horses.
The two started the RV Park about a year after opening the store. The park has 10 RV sites with hook-ups for water, sewage and electricity. Long-term RV storage space is also available, but the park sees most of its business from the numerous hunters in the fall, Joy said.
"During hunting season, they have to have a reservation," Joy said. "But, during the summer, we just let people come in as they come through."
Lately, Joy said business has been a bit slower around the store.
"Maybe it has been the economy, but it is just hard to say," she said.
Up until last year, the store sold gas, but keeping the service was costing the Blevins more than they were charging, Joy said.
"We didn't try to put too much of a mark-up on gas," she said. "We tried to keep it so people wouldn't think they were getting ripped off."
The amount of daily business the store sees depends on the day of the week and the season of the year, Joy said.
During the day, the store sees about half a dozen customers on average — sometimes more, sometimes fewer, Joy said.
But, the store has its regulars who come in from different parts of the county to support the store and visit with Joy.
In addition to the regulars and occasional passersby from Craig, Maybell and Dinosaur, a wide variety of travelers from across the world stop in, Joy said.
She said there have been visitors from all 50 states and several countries including France, Germany, Australia and South America.
"Wherever you name it, they've been here probably," she said.
Directly in front of Joy's seat near the register, rests a guest book filled with hundreds of travelers' names and where they're from. Joy said she has filled 19 similar books during the time she and Fred have owned the store.
"I enjoy talking to them and finding out where they are from," she said. "We very seldom meet somebody that is grumpy or unsatisfied.
"They always say, 'Oh, what beautiful country,' and this and that. It is good that way."
The store sells most of the "basics," Joy said.
Travelers can find a variety of items in the store from hot dogs, eggs and milk to antler whistles, postcards and handmade jewelry. The store also carries beer, paper products, engine oil and other automotive fluids in addition to fly-fishing supplies and books about the area's history.
Among the most notable books are those on Butch Cassidy and the Wild Bunch Gang, who frequented the area during their heyday of robbing trains.
Joy said she fields many questions from travelers about Cassidy's gang and is happy to relate what she has read. The store even sells hats and shirts with the words "Brown's Park Store — Wild Bunch Country," printed on them.
"Butch Cassidy is more or less like a Robin Hood for this area," she said. "But he was still a bandit and a crook. He never harmed the people down here and would help them if he could."
Tucked in various window seals and in one corner of the store's porch rests Joy's extensive rock collection.
Just above the store's guestbook is a memory board filled with photos of hunters' trophy kills dating back to 1958.
"I tell these hunters if they get a big one, bring it in and we'll get a picture," she said.
When Joy isn't greeting guests from across the country or around the world, keeping busy stocking the store, or keeping the dust from collecting, she likes to read.
The store even has a small book exchange next to an old wooden heating stove.
"That stove does a good job of heating this old store," she said.
Joy doesn't care much for television and doesn't own one. The only daily news she gets is from the radio, and that is plenty for her, she said.
From year to year, she tries to grow tomatoes or other things in her small garden. This year, Joy planted zinnias, but the local chipmunks had other ideas for the fate of the flowers, she said.
But, despite the minor annoyances, Joy said she enjoys living among the area's wildlife. At night, Joy said she can hear the coyotes howling. Deer and the elk are also plentiful in the area, she said.
"I can remember having a Christmas tree up out here before we started closing in the wintertime, and the deer come up right under the Christmas tree," she said.
More than anything, Joy said she enjoys the peace, quiet and solitude afforded to her by living in the area.
She said it would take a lot to force the two off of the land they have called home for decades.
"This is home — that is the way it is," she said.
However, the store's future is more clouded, she said.
"We'll have to see," she said of keeping the store open much longer. "We are going to close it down after that last (hunting) season in November and go to Arizona again. We'll see what happens next spring."
But, Joy said if she had it her way, the store would stay open.
"My husband says, 'Oh, maybe we won't even open it next year,' and I say, 'What would we do?'" she said.
Ultimately, the store's future is up to "the good Lord's will," she said.
"That is why we started this store, to be where we wanted to be without having to be in town," she said.
And living where she wanted — in the historic and lush Browns Park — providing an oasis of life's little necessities and meeting people from around the world has been everything she wanted and more, she said.
"I think it has been very fulfilling truthfully," she said gazing out of the store's window as the air conditioner hummed in the background. "It's been a good life."
---
Support Local Journalism
Support Local Journalism
Readers around Craig and Moffat County make the Craig Press' work possible. Your financial contribution supports our efforts to deliver quality, locally relevant journalism.
Now more than ever, your support is critical to help us keep our community informed about the evolving coronavirus pandemic and the impact it is having locally. Every contribution, however large or small, will make a difference.
Each donation will be used exclusively for the development and creation of increased news coverage.
---
News
Citing a concern of increasing COVID-19 cases and stagnating vaccine rates in Routt, Moffat and Grand counties, 14th District Chief Judge Michael O'Hara issued an order Friday directing court proceedings to return to a completely…
---
---
See more