The 'thin veil between'
Craig resident, ghost hunter claims photos prove life after death
Craig resident Barbara Nicholes contends there is another realm close to our own, a place one can see and almost touch, with the right perception.
"It is like there is a thin veil between the living and the dead," Nicholes said.
Nicholes, who has lived in Craig since 1985, started searching for a way to connect with the world of the dead about six months ago.
---
---
The 71-year-old resident's desire to connect with those who have passed was suddenly spurred by watching ghost-hunting shows on television.
In early spring, Nicholes, armed with little more than a point-and-shoot camera, began visiting area cemeteries late at night in hopes of capturing images of the other world she claims exists.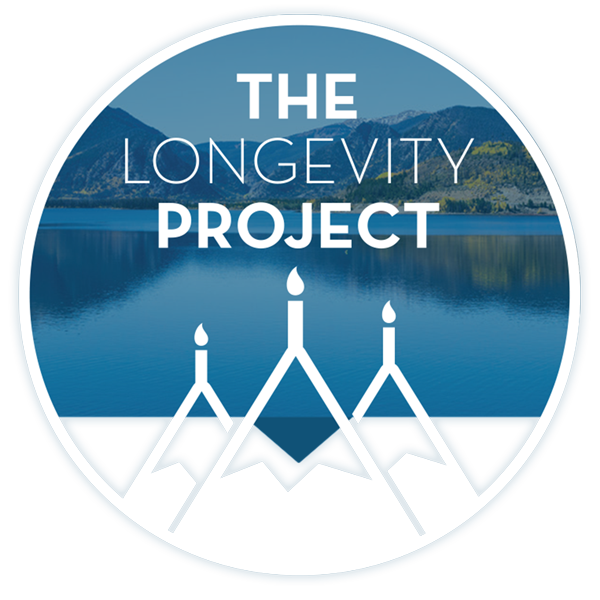 Participate in The Longevity Project
The Longevity Project is an annual campaign to help educate readers about what it takes to live a long, fulfilling life in our valley. This year Kevin shares his story of hope and celebration of life with his presentation Cracked, Not Broken as we explore the critical and relevant topic of mental health.
---
---
The photos she took, she contends, are of the energy and spirits of those no longer living.
"There is proof there is life after death right here in my stuff," she said, pointing to the numerous photos sprawled across her kitchen table Thursday.
She believes the images show mists of energy and colorful orbs, sometimes appearing to contain faces and images of the dead, she said. But, what turns up in the photos isn't relegated to the camera.
Nicholes said she has seen the orbs and mist during her ghost hunts.
Nicholes said she has always believed in ghosts, but was unaware she had the ability to capture their image.
The result of her six months of ghost hunting, she said, are about 1,000 photos containing what she believes are orbs, mists and living energies.
Nicholes took her photos in places like the Craig Cemetery, Pagoda Cemetery, and other area cemeteries and locations.
She said she spent at least 11 summer nights taking photos in cemeteries. But, her ghost hunting would often result in more than just photos, she said.
Nicholes said on several occasions, the spirits of the dead would make themselves known. Once, she said, a spirit struck the back of her car. She also claims to have heard footsteps behind her while she was taking photos, and once heard a voice speak to her.
The startling experiences were a result of the spirit's attitudes toward Nicholes' activity, she said. As she put it, some of the ghosts simply don't want their photo taken.
But, not all of the photos Nicholes took during her late night cemetery excursions contain orbs, faces, energies or mists of ghostly life.
Other people she has shown the photos to are understandably skeptical, she said. Many tell her the images captured are the result of dust on the camera, snow, smoke or other explainable things.
But, Nicholes remains convinced of what she has captured.
"Some people say, 'Well, I see something, but I don't want to look at it. It might be so, but I don't care to see it,'" she said.
Her method is simple. Nicholes said she walks or drives around her cemetery of choice snapping photos of the darkness.
Over time, Nicholes said she has developed the ability to sense where she would be able to take a photo of the energies.
Such energies come out of the ground, Nicholes said, drawing their power from the Earth or living things.
"I think that they just gather energy off anything that they can gather energy from until they are in a mist like that," she said.
She thinks the energy can then materialize into orbs or mist and sometimes produce faces seen in the photos, she said.
"I know I am a little strange, OK, but it's fun," she said. "And when I would go, I would get all juiced up. When I got back, I couldn't go to sleep because I was all wound up and I had to go download them on my computer and look at all of them."
Besides the excitement of capturing what Nicholes thinks are ghosts on camera, other bodily effects stay with her for days, she said. Often, she said she would feel "energized," like she had absorbed some of the energy from the cemetery and the spirits.
"I went to the store the next day and I was getting shocked on everything metal," she said.
Recently, Nicholes said she tried to connect with her daughter, Tammy Callaway, who died at age 18. She said she could often feel Callaway's presence before she started hunting ghosts.
When Nicholes began to find faces in the orbs she took photos of, she wondered if she would be able to see her daughter once again.
However, Callaway made contact first, Nicholes said.
"After I saw that there were faces in the orbs, I wanted to catch her," she said. "Well, I never did catch her, but she came to visit.
"That told me that there is life after death because there she is," she said, pointing to a photo of herself and an image she contends is the visual manifestation of Callaway.
Although some spirits can be frightening, seeing her daughter's spirit warmed Nicholes, she said.
"I think it is wonderful," she said. "She showed me that she is dead in one way, but she is not dead in the other realm."
The whole experience of ghost hunting is addictive, she said.
"I got hooked on it," Nicholes said. "I couldn't stop. And, the only way I stopped was when the one came home with me."
About two weeks ago, Nicholes said a spirit followed her home after taking photos at the Craig Cemetery and began to haunt her.
"It was making big, loud crashing sounds right beside me," she said. "Out of nowhere, a big boom (sounded) like (the ghost) had thrown down something."
In addition to the loud noises, the spirit troubled her while she was trying to sleep by blowing in her hair and making strange noises. The spirit didn't appear before Nicholes, but the experience was enough to seriously frighten her, she said.
But, she found a solution for the spirit, who was presumably angry about Nicholes' nighttime activities.
"The only way I got rid of it … was I promised I would never go back taking more ghost pictures at the Craig Cemetery, and it left," she said.
Even though she plans to keep her promise to not take photos of the Craig Cemetery, that doesn't mean Nicholes has stopped her ghost-hunting activities. She said she has plans to take photos at other cemeteries in Great Divide and Hayden.
But, the last six months of ghost hunting and thousands of photos of what she said are orbs and mist have changed her greatly, she said.
The once religious woman is now resigned to using one word to describe her spiritual beliefs — "puzzled."
"The Bible says that when we die, our thoughts perish, we no longer have any reward," she said. "Well, this contradicts it.
"I am seeing that when you die, you don't go to heaven. You … can go and float around and go up in the sky or wherever you want after you take on enough energy.
"Who is controlling that? I have no idea."
But, Nicholes keeps her ghost-hunting experiences and the resulting spiritual changes in perspective and with good humor.
"I tell my family when I die, I am going to be an orb," she said with a laugh.
---
Support Local Journalism
Support Local Journalism
Readers around Craig and Moffat County make the Craig Press' work possible. Your financial contribution supports our efforts to deliver quality, locally relevant journalism.
Now more than ever, your support is critical to help us keep our community informed about the evolving coronavirus pandemic and the impact it is having locally. Every contribution, however large or small, will make a difference.
Each donation will be used exclusively for the development and creation of increased news coverage.
---
News
Community members gathered at the Moffat County Fairgrounds Wednesday to learn about and discuss mental health options and resources in the county. Hosted by the Craig Press, the panel and keynote speaker were the capstone…
---
---
See more