'Prince of Persia' a sand-swept waste of time
"Prince of Persia: The Sands of Time"
1.5 out of 4 stars
116 minutes
Starring: Jake Gyllenhaal, Gemma Arterton, Ben Kingsley and Alfred Molina.
Now playing at the West Theatre.
"Prince of Persia: The Sands of Time"
1.5 out of 4 stars
116 minutes
Starring: Jake Gyllenhaal, Gemma Arterton, Ben Kingsley and Alfred Molina.
---
---
Now playing at the West Theatre.
What can you say about a movie such as "Prince of Persia: The Sands of Time?"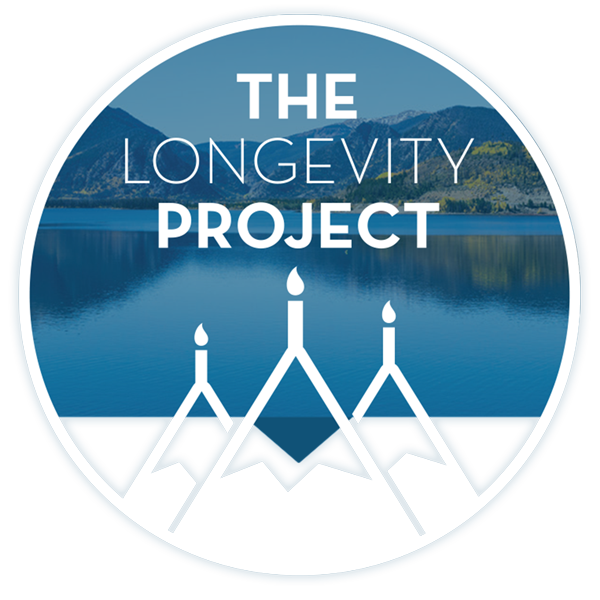 Participate in The Longevity Project
The Longevity Project is an annual campaign to help educate readers about what it takes to live a long, fulfilling life in our valley. This year Kevin shares his story of hope and celebration of life with his presentation Cracked, Not Broken as we explore the critical and relevant topic of mental health.
---
---
Well, like sands through the hourglass, these are the days … Wait, that's from something else entirely. But then, if you've seen this movie, you'll know it really doesn't deserve a catchy tagline.
Reigned over by King Sharaman (Ronald Pickup), the Persian Empire of the sixth century is on the lookout for threats to their society.
This leads the Persian military to the city of Alamut, a foreign stronghold protecting Princess Tamina (Gemma Arterton). Leading the attack are Sharaman's three sons, Tus (Richard Coyle), Garsiv (Toby Kebbell) and adopted Dastan (Jake Gyllenhaal), who all but singlehandedly overtakes Alamut's forces.
During the conquest, Dastan comes across a peculiar knife, which he doesn't much concern himself with — until his father suddenly dies and all fingers point to him as a murderer.
On the run from his brothers and uncle (Ben Kingsley), Dastan learns that Tamina is the keeper of the mysterious weapon in his possession, known as the Dagger of Time, which allows the holder to jump backward through time.
Realizing nobody can be trusted with this artifact, Dastan and Tamina reluctantly team up to ensure nobody can misuse it. But the prince and princess have no idea just how many ruthless people want to slip their fingers around the dagger's hilt and what they'll do for the opportunity.
When you want to cast a role called the Prince of Persia, naturally, the obvious choice would be somebody with the Swedish surname Gyllenhaal.
Perhaps a character should be played by whoever best suits a part regardless of race, but besides joining the ranks of grossly miscast actors such as John Wayne in "The Conqueror," Mickey Rooney in "Breakfast at Tiffany's" and Angelina Jolie in "A Mighty Heart," Gyllenhaal simply isn't right for Dastan.
He's got the physical build for the part of a warrior, but he's far too established playing troubled loners to be believable as this charismatic young rogue.
Arterton would be easier to take as the aggressive princess who grudgingly falls for him, but wondering how many bottles of tanning cream the actress had to go through for her bronze complexion distracts a tad from her performance.
Kingsley is more fitting as Dastan's Uncle Nizam, though the quiet dignity of his acting is overshadowed by Alfred Molina as a greedy, loudmouthed sheik who joins forces with Dastan and Tamina in hopes of procuring funds for his ostrich racing business.
Hey, everybody's gotta make a rial, right?
It boggles the mind to try to guess just what Disney was thinking in this adaptation of the "Prince of Persia" video game series. Maybe they thought this could be the live-action version of "Aladdin."
Well, with Dastan's constant leaps from rooftop to rooftop, there are a few similarities. But things get too real way too fast, and for a movie that centers on a knife with a time travel button built into its pommel, that's actually a bad thing.
Given the initial premise — invasion of a foreign land on a report of a weapons stockpile — the story is a blatant parallel of America's recent involvement in the Middle East. And, given their celluloid counterparts, neither half of the conflict comes out looking good, with America — Persia in this case, ironically — looking like easily manipulated warmongers and those further east looking like nothing more than a smattering of stereotypical snake-charmers and worse.
This is bad enough, but considering that the major characters are played by people who have no ancestry whatsoever in the region, the makers may as well be saying that the people of the Middle East are completely inconsequential.
Whether it's the confusing story, the badly constructed characters, the cluttered action scenes, the halfhearted attempt at a political statement or the deus ex machine finale, there's little to like about "Prince of Persia: The Sands of Time."
After you walk out of it, you may wish you had the Dagger of Time to take you back a couple hours to make you forget it.
An even better fantasy would be to travel back to before they started production and stop the whole travesty from ever being made.
Now playing at the West Theatre.
---
Support Local Journalism
Support Local Journalism
Readers around Craig and Moffat County make the Craig Press' work possible. Your financial contribution supports our efforts to deliver quality, locally relevant journalism.
Now more than ever, your support is critical to help us keep our community informed about the evolving coronavirus pandemic and the impact it is having locally. Every contribution, however large or small, will make a difference.
Each donation will be used exclusively for the development and creation of increased news coverage.
---
Start a dialogue, stay on topic and be civil.
If you don't follow the rules, your comment may be deleted.
User Legend:

Moderator

Trusted User
---
News
Staff shortages at Moffat County School District have led to a scenario where the district is concerned about potential school closures, according to a letter sent to MCSD parents. These shortages are affecting day-to-day operations…
---
---
See more