Moffat County School District teacher returns from prestigious global conference




Teacher Cheryl Arnett works with her second-grade students on iPod touches Friday morning in her classroom at Sunset Elementary School. Arnett was recognized during the 2010 Worldwide Innovative Educator Forum last month in Cape Town, South Africa, for her work with Rawya Shatila, of Beirut, Lebanon. The two teachers' students communicate via wikis and blogs, which Arnett said she uses to enhance traditional lessons.
Michelle Balleck

There's a saying in South Africa, one Cheryl Arnett relates to.
The gazelle wakes up knowing he has to be faster than the fastest lion, so goes the saying. The lion wakes up knowing he has to be faster than the slowest gazelle. And the Africans, they wake up knowing they have to be faster than the slowest gazelle and faster than the fastest lion.
The saying resonates with Arnett because the central theme — acceleration — is at the heart of her goal as a teacher, to streamline the student learning process.
---
---
"The 21st Century is here," said Arnett, a second-grade teacher at Sunset Elementary School. "Communication has changed and the world has changed. Schools are going to transform to meet the 21st Century, and I hope that happens sooner (rather) than later for us."
Late last month, Arnett attended the 2010 Worldwide Innovative Educator Forum in Cape Town, South Africa, an annual conference and competition organized by Microsoft.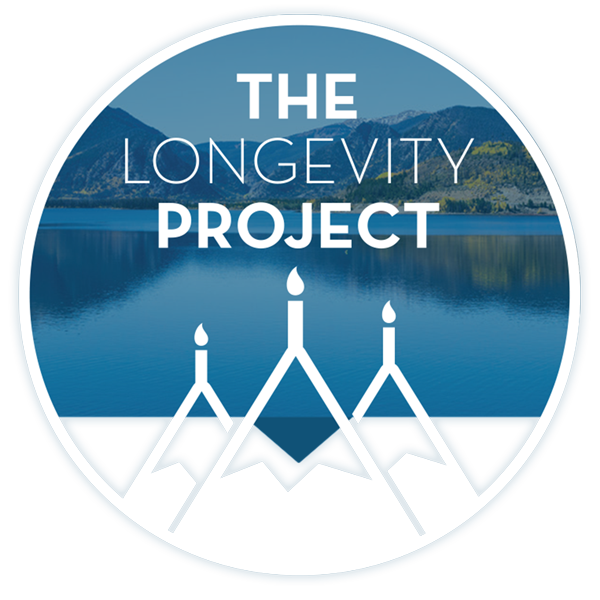 Participate in The Longevity Project
The Longevity Project is an annual campaign to help educate readers about what it takes to live a long, fulfilling life in our valley. This year Kevin shares his story of hope and celebration of life with his presentation Cracked, Not Broken as we explore the critical and relevant topic of mental health.
---
---
It brought select teachers from around the world together to share ideas on creative teaching techniques. More than 200,000 teachers vied for the chance to participate. Just a few hundred were chosen.
Arnett, who returned from the trip Tuesday and was back in her elementary school classroom a day later, doesn't mince words when describing the educational adventure.
"It was the experience of a lifetime," she said.
The road to Africa
The seeds of Arnett's journey to South Africa were planted in her classroom more than a year ago.
Arnett was looking for ways to adapt the concept of pen pals into the technological age. She discovered ePals.com, a website designed to connect pen pals.
Through the website, Arnett was contacted by Rawya Shatila, a teacher from Beirut, Lebanon, who wanted to connect her students with native English speakers.
Arnett said something clicked between the two educators, and a long-distance friendship formed.
Out of the friendship, Arnett and Shatila collaborated on a project called "Digital Stories: A Celebration of Learning and Culture," which connected Arnett's first- and second-graders to Shatila's second-graders in Beirut through wikis, blogs and online mapping tools.
Arnett and Shatila submitted their project to Microsoft for consideration.
In July, Microsoft informed Arnett that she and Shatila were forum finalists.
Microsoft flew the two to the U.S. Innovative Education Forum in Washington, D.C. There, they were chosen as winners of two top honors: Educators' Choice and overall contest winners.
Along with the other U.S. finalists, Arnett was invited to participate and compete in the 2010 Worldwide Innovative Educator Forum in Cape Town.
'Innovative teachers'
After 31 hours of travel, Arnett arrived Oct. 25 in Cape Town.
The forum, Arnett said, was impressive.
"I was in a sea of innovative teachers," she said. "They were people who were passionate about what I'm passionate about. It was so inspiring and amazing to meet with people who had shared the same problems, the same issues and were having the same successes."
Arnett and Shatila were among 125 teacher teams to present projects at the conference.
Forum judges honored 12 projects with awards.
Arnett and Shatila weren't recognized with an award, but Arnett said winning wasn't the point of the conference.
"One of the nicest things about being there was the sense of being valued, honored and celebrated for being a teacher," she said. "We were all made to feel that what we do is important. There isn't a lot of honoring of teachers in our country these days. Teachers are pretty much looked down upon and criticized and scolded and graded and judged.
"At the forum, people said, 'Thank you for what you're doing.'"
Bringing ideas home
Arnett insists her trip wasn't a vacation.
"The result of that experience needs to be a positive outcome for students," she said. "It needs to benefit the kids. It needs to be more than just a wonderful vacation. That's my dream."
She said she returned to Craig with plenty of new ideas.
"My head is swimming in it, and I'm still trying to sort different things out," Arnett said. "The projects were vast. I have a whole book that lists the projects, the teachers, their websites. I have handouts and information and CDs and gifts from people all over the world that I need time to go through and process.
"I want share those (ideas) with the people on our school district inspiration team so they can get them to classrooms."
Arnett said the school district has the technology needed to teach students in new and exciting ways.
"The district supports technology," she said. "We have stuff coming out of our ears. We have all this equipment, but we don't have as much action as I feel there should be."
There are two obstacles to embracing innovative learning in the classroom, she said.
The first is teacher training and development. Some teachers lack confidence in adopting technology in the classroom.
"As children, we all learned how to read and to write and to do math and social studies … and all that," Arnett said. "As adults, learning to teach those things to children wasn't difficult, because we had already seen it in action.
"But, we didn't learn technology when we were kids. There weren't any computers when I was a child."
Another obstacle is time, Arnett said.
"We have so much on our plates that we have to teach," she said. "We feel tremendous pressure to bring up test scores, to do the teaching that's mandated to us.
"Doing it with technology in an innovative way doesn't come easy when you feel like you don't have enough time."
Innovative integration
Arnett said innovative teaching is effective.
The best example, she said, is Monster Project, an art and writing activity that her students shared with Shatila's class.
Arnett's second-graders used crayons to draw monsters on white paper.
Her students then wrote a detailed description of their monsters.
The descriptions were sent to Beirut, where Shatila's students drew pictures of monsters based on those descriptions. Shatila hand-delivered her students' drawings to Arnett in South Africa, and Arnett returned them to Craig.
The results were striking.
"I almost fainted when I saw some of those," Arnett said of similar drawings.
Arnett said the exercise demonstrates the importance of detail in writing, and it's a way to engage pupils in activity.
"It's more valuable (to students) than a letter grade. The feedback to them is tremendous," Arnett said. "What they produced was far greater than what they were going to do for me just because it was an assignment."
Although Monster Project may seem frivolous compared to traditional education techniques, Arnett said it fits perfectly into the curriculum.
"I discovered I can cover every one of the curriculum objectives doing something like this," Arnett said. "It's just in a different way."
Arnett is aware that innovative teaching techniques must deliver measurable results.
"If I send my kids on and they all bomb the (Colorado Student Assessment Program tests), then I've got to quit doing this," she said. "But, I know they're not going to (fail) because we give other tests. … I'm keeping a very close eye on their academic progress to make sure that what I'm doing is meeting the same need as going through the reading book, for example."
Joe Petrone, Moffat County School District superintendent, said the administration is open to learning more about the ideas that arose from the forum in South Africa.
"Any idea that advances teaching and learning, and that takes us to higher levels of student achievement is open to discussion and dialogue," Petrone said. "How quickly it can take hold has to do with the whole notion of innovation, and making sure that we're very clear in our expectations, and it's focused on our mission and vision."
'Great success'
Second-grader Christopher Maneotis said Arnett's students are close with their counterparts in Lebanon.
"Kids in Beruit love us," Maneotis said.
While Arnett acknowledges there are some differences between American and Lebanese cultures, she said she steers clear of illustrating those differences to her students. Instead, she prefers to let students interact at their own level.
Arnett's students said they enjoy the new method of learning.
"It's pretty cool to be able to communicate," second-grader Jack Doane said. "We can learn all about the things they do in their country and their culture."
Doane's mother, Nancy Doane, is also supportive.
"It just opens up a whole new world for children, they think outside Craig, America," she said. "He's so knowledgeable about different cultures now, and I do think it's thanks to Mrs. Arnett."
Arnett said she hopes more teachers will take risks, and try to incorporate innovative techniques into classrooms.
"You have to make a choice that you're going to jump in with both feet and try things a different way and hope the outcome is good," she said.
"And, it has been with me. I've had great success with these kids."
---
Support Local Journalism
Support Local Journalism
Readers around Craig and Moffat County make the Craig Press' work possible. Your financial contribution supports our efforts to deliver quality, locally relevant journalism.
Now more than ever, your support is critical to help us keep our community informed about the evolving coronavirus pandemic and the impact it is having locally. Every contribution, however large or small, will make a difference.
Each donation will be used exclusively for the development and creation of increased news coverage.
---
News
Craig Middle School staff will continue to wear masks this week, and two other schools in the district are close to doing the same, according to numbers from the Moffat County School District's COVID-19 dashboard.
---
---
See more