Moffat County businesses fight through tough times
Moffat County real estate, auto industries struggling to keep pace
"For Sale" signs line the 500 block of Rose Street. Six homes on the block are currently for sale. Before the recession, about 130 homes on average were listed for sale at one time, but after the recession, that number has risen to 200 homes on average.
Shawn McHugh
Robert and Maryellen Gonzales have had their home at 3845 Exmoor Place on the market for about 30 days.
In that time, the couple has had two showings. They hosted an open house recently, but no prospective buyers came.
Robert said he understands why.
---
---
"It's the economy," he said. "People are just afraid to borrow money or they can't because of the new laws coming out.
"That's just the way it is."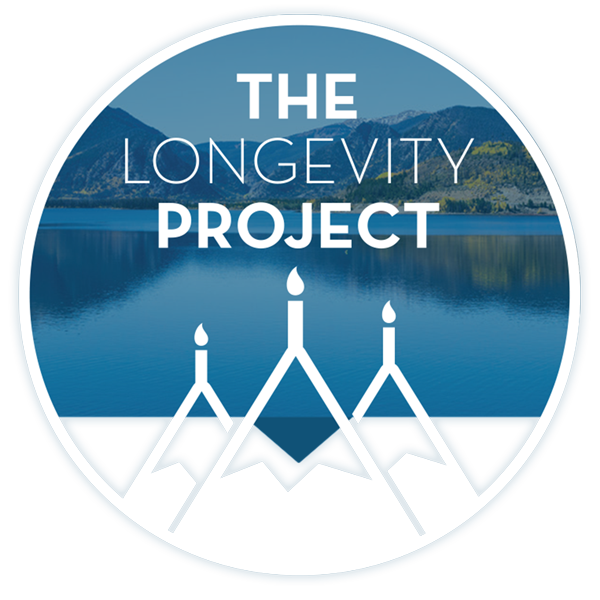 Participate in The Longevity Project
The Longevity Project is an annual campaign to help educate readers about what it takes to live a long, fulfilling life in our valley. This year Kevin shares his story of hope and celebration of life with his presentation Cracked, Not Broken as we explore the critical and relevant topic of mental health.
---
---
The Gonzales family has lived in the Ridgeview subdivision since 2001 and is trying to sell the house to move to Las Vegas.
In their neighborhood, there are currently about 10 houses for sale, said Robert, a retired coal miner.
"People are afraid to buy," he said. "A year-and-a-half ago, houses were selling higher, but they were selling quicker and now they are cheaper."
Robert used one word to describe the housing market in the Craig area — slow.
Roy McAnally, president of the Craig Association of Realtors, said the last few years have been tough on the local real estate markets and Realtors.
"The real estate market rises and falls with the economy," he said. "When people have spending money, when they are affluent, they are very active. … When they are not, they're not."
Inventory of homes rising
The Craig area experienced growth through the early 2000s due, in part, to regional oil and gas industry expansion, McAnally said.
The growth was good for the local real estate market, he said, but in 2007, growth slowed "dramatically" and with it, the real estate market, he said.
As the market stalled, the number of homes listed at one time in the area began to swell.
Before the recession, about 130 homes on average were listed on the market at one time, McAnally said.
Since the recession, about 200 homes on average are being listed at one time.
There are currently about 170 homes on the market in the Craig area, McAnally said.
"We have got more inventory than I have seen in the 10 years I have been in real estate," McAnally said. "Which obviously makes it a buyer's market."
McAnally first started having a hard time selling homes at his real estate agency, American Northwest Realty, in 2007, he said.
In 2008, the Craig area saw a 30-percent reduction in sales volume from the previous year and a 35-percent reduction in 2009, he said.
According to the Moffat County Assessor's office, the average price of residential homes in the county has dropped from 2009 to 2010.
In 2009, 132 homes were sold for a total sales volume of $25.4 million. The average selling price of homes was $192,730, according to the assessor's office.
Through June of this year, 48 homes have been sold for a total sales volume of $8.9 million, according to the assessor's office. The average selling price of homes through June was $186,471.
McAnally said the Craig real estate market is cyclical with the summer months being the peak of the selling season.
"This year, we are a little bit behind the curve on the pick-up part of it," he said. "We really didn't see a significant increase in purchases this year until late June."
McAnally said the value of homes in the area has caught up with the rest of the country, but has not seen the same drop in home prices.
"We are probably where we should be value-wise," he said. "We may see some drops yet, I don't know. It all really depends on how the foreclosure market affects us over the next six to 12 months."
Currently, foreclosures in the area are rising, but not at the rate of the rest of the country, he said.
"We are seeing more foreclosures than we are accustomed to seeing, but I wouldn't say it is a significant number," he said.
Auto industry struggling, too
The real estate market isn't the only industry hurting in Moffat County, however.
Steve Maneotis, owner of Victory Motors in west Craig, said both the local and national auto industries have been strained by the economy.
"Sales just aren't what they were," he said.
Maneotis said the current market has forced him to keep an eye on balancing his vehicle inventory, carrying costs and the local market.
Inventory at Victory Motors has dropped 50 to 60 percent over the last two years, he said.
Sales have also dipped by about 40 percent in the same period, he said.
Maneotis said the auto industry predicts the level of new car sales on a national level. In 2007, the industry predicted that 18 million new cars would be sold, he said.
In 2009, however, Maneotis said that prediction dropped to 7.5 million new cars sold.
Several factors are at play in the auto industry, including the local and national economies, jobs, credit scores and financing opportunities, he said.
"I think we're really reaching the bottom right now," he said. "I think we are in the toughest of the toughest times that we have seen in quite some time."
Maneotis said June was a "respectable" month for his business given the economic conditions, but July has been "very tough" for the industry.
However, the industry is adapting to tough times, he said.
Maneotis said the auto sales industry is shifting its focus from selling new cars to relying on used car sales.
"The used car market is a very strong market out there and has been," he said. "I think that is where the strength of the car industry is in our economy right now."
Maneotis said drivers are keeping their cars longer and repairing them instead of trading to better meet their budget needs.
The auto industry is also leaning on its fixed services, such as repairs and parts to carry business, he said. Dealers have also been creative in luring customers with incentives, rebates and financing options, he said.
Credit crunch spurred economic decline
Leading up to the credit crunch in 2008, Scott Ford, director of the Routt County Economic Development Cooperative, said there was an "insatiable appetite" for selling mortgage loans.
"We got into a silliness period of essentially no income verification, no job verification, no asset verification," he said. "These loans were being issued to people who would normally never qualify for a loan."
When people started to default on their loans, it created "toxic assets" of trillions of dollars, Ford said.
"It just caused great fear in the credit markets because you didn't know who owned what," he said. "As a result, if you get scared what do you do? You stop loaning."
The mortgage industry collapsing, paired with banks putting a hold on loan activities and the credit crunch caused by people spending more than they earned, were major factors spurring the economic recession, Ford said.
Maneotis said the credit crunch affected the auto industry similar to other industries.
"It is the proverbial trickle-down," he said. "For every action there is a reaction and that is what is happening in our marketplace and it is a very volatile marketplace."
Credit concerns still weigh on the auto industry, as some people are not able to receive bank approval for loans and financing, Maneotis said.
"We might have several people that might want to come in and buy a car, but if they are not having several thousand dollars down to do it, the banks aren't buying the paper and we are handcuffed," he said.
McAnally agreed that the collapse of the mortgage industry was responsible in part for the real estate market's woes both nationally and locally.
"The mortgage industry … the big ones, were very greedy," he said. "They were putting people into mortgages and allowing them to borrow more than they could afford to pay back."
Eyes on the future
When asked about the future of the real estate market in Moffat County and when it might return to stability, McAnally referenced the housing market collapse of the 1980s.
"It was nearly a 20-year climb out of that hole here in Moffat County before we came back to the surface," he said. "I hope it doesn't take us 20 years, but it could before we see a complete recovery."
McAnally expects a "long, steady climb" out of the recession for the real estate market and the economy in general, he said.
He is optimistic the real estate market could recover fully in seven years, he said.
Maneotis said the auto industry could recover sooner.
He said he expects the market to turn for the better in about a year.
"We are all just rolling up our sleeves and fighting hard to do the best we can to fight through the tough times," he said.
---
Support Local Journalism
Support Local Journalism
Readers around Craig and Moffat County make the Craig Press' work possible. Your financial contribution supports our efforts to deliver quality, locally relevant journalism.
Now more than ever, your support is critical to help us keep our community informed about the evolving coronavirus pandemic and the impact it is having locally. Every contribution, however large or small, will make a difference.
Each donation will be used exclusively for the development and creation of increased news coverage.
---
News
Craig Middle School staff will continue to wear masks this week, and two other schools in the district are close to doing the same, according to numbers from the Moffat County School District's COVID-19 dashboard.
---
---
See more