Keeping the family afloat in Moffat County
Coal miners: Jobs provide numerous benefits
In 2006, Steve Swindler had a decision to make.
It had been three years since he was laid off from his job at Rawhide gold mine in Nevada.
Steve had worked at the mine, owned by Rio Tinto, for seven-and-a-half years. He had a growing family with his wife, Janese, and needed a steady, well-paying job, he said.
---
---
He applied for two positions — one at Colowyo Coal Co., also owned by Rio Tinto, and the other at the Nevada Highway Patrol.
Steve made up his mind when Colowyo offered him a position. He moved his family to Colorado, a decision he is thankful he made, he said.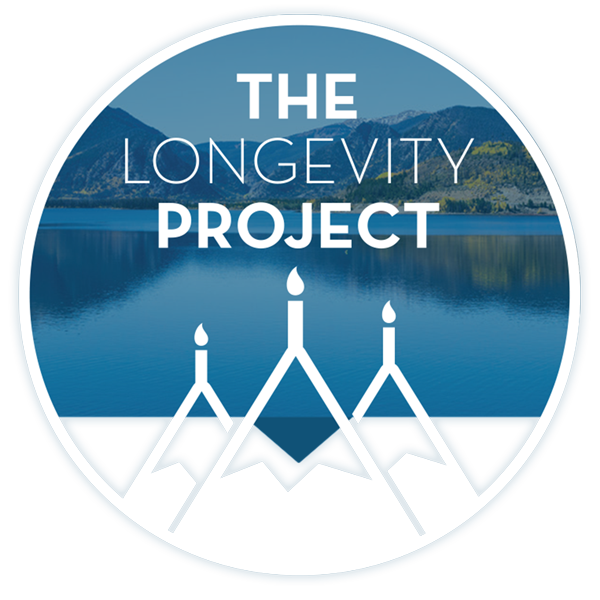 Participate in The Longevity Project
The Longevity Project is an annual campaign to help educate readers about what it takes to live a long, fulfilling life in our valley. This year Kevin shares his story of hope and celebration of life with his presentation Cracked, Not Broken as we explore the critical and relevant topic of mental health.
---
---
"Colowyo provides me the money to live comfortably and spend a lot of time with my family," he said. "Raising my kids, outside of being a good husband, is the biggest job that I have and I need all the time I can get to do the job I am supposed to do here. Colowyo affords me that."
Steve, a heavy equipment operator for the D-crew at Colowyo, said he enjoys his job and the people he works with, but work is simply a means to an end.
"It really wouldn't matter what I did at work," he said. "I dedicate 12 hours when I go out there to Rio Tinto and whatever they tell me to do, I do.
"I get a big sense of fulfillment because that is my job in life … to provide for my family, and that is what I am doing no matter what the task is to get there."
Steve and Janese live south of Craig with their four daughters, Kylee, 15; Jazmine, 13; Brittany, 11; and Stephenie, 8.
"It's divine, no doubt about that," Steve said. "Logic would not explain how you can live here on a single income, with a family this size, in a house this big, with this much property and have chickens and dogs … You would think a family this size in Craig, Colo. would be pinching pennies."
Steve contends Colowyo is a big reason why his family doesn't have to.
Graveyards and shift work
The production crew at Colowyo consists of workers operating haul trucks, draglines and heavy equipment, among others general manager Steve Gili said.
The four production crews essentially move coal from the mining pits to the coal crusher, and later to trains for transport off site.
Production crew workers face 12-hour shifts scheduled in a combination of days and nights.
The schedule for the Colowyo production crew is based on a 28-day cycle. During that time, employees will work seven graveyard shifts and six days shifts. Workers are scheduled for, at most, four graveyard shifts in a row. Before the end of the work cycle, workers get eight days off, called a long-change.
For Doug Pearce, D-crew production supervisor, working shifts has become routine in his 29 years at Colowyo.
"You get used to it, but I don't think you could ever say that a person really enjoys shift work," he said.
Doug's wife, Jamie Gish Pearce, worked shifts on the equipment crew alongside him for many years.
The two met at Colowyo, became friends and eventually married. When Doug bid for a supervisor position about a year ago, Jamie was forced to take another position to avoid a conflict of interest.
Now, while Doug works day and night shifts, Jamie works four, 10-hour shifts a week as Colowyo's business improvement process/inventory control analyst. Colowyo lets her pick which days she wants to work in order to accommodate Doug's schedule, she said.
"There is a high percentage of divorce rate in people working shift work and the spouse doesn't," she said. "It's huge."
But, that fact Jamie worked shifts before helps the two maintain a strong relationship, she said.
"That really helps me right now that I know he is working graveyards and I understand what his body goes through for those," said Jamie who has worked at Colowyo for 15 years.
Steve said working graveyards can disrupt some of the body's natural tendencies and can take a physical toll on a miner.
"There are systems of your body that I think were not created to run at night like they do in the daytime," he said.
But, one can adjust to working nights and shift work, Steve said.
"If you pay attention and take care of yourself and maybe rearrange your diet a little bit, I have found you can stay healthy," he said.
Sleeping through the day and waking up to another night shift, however, can be even tougher, Steve said.
"When you sleep all day and you get up, you are mega irritable," he said. "I will wait even before I come out of my bedroom and I will ask God, 'Please, let me be patient today,' because I know that I will be irritable."
Brian Coulter, a heavy equipment operator who drives 240-ton haul trucks, has worked at Colowyo for 29 years.
Coulter said he found working shifts and nights tough when he first started at the mine, but over time, he adjusted.
Brian's wife, Chris, said it took her some time to adjust to her husband's schedule as well.
"When we first moved up here, we didn't have kids yet and so I lived my life around his schedule," she said. "When he was working, I would stay up and do my stuff and he would sleep during the day.
"When the kids came is when it really became difficult. For a period of time … it felt like being a single parent sometimes."
Effects on the family
Brian moved to Craig with Chris in 1981 after getting a job at Colowyo. They intended to start a family.
"Because of the good paying job, it gave my wife the opportunity to stay home and be the mom and raise our children like we wanted to do," he said.
As Chris would stay at home and raise their two daughters, Katie and Amy, Brian would work to provide the family's only source of income.
However, Brian's schedule of day shifts and graveyards sometimes limited the amount of time he was able to spend with them, he said.
Chris contends the sacrifices the family made were worth it in the long run.
"Even the girls, now that they are older they understand, but there were periods, especially when they were teenagers, they were kind of sad that their dad was never around it seemed like," she said.
But, not seeing her husband as often as she would like was just a part of being a coal miner's wife, Chris said.
"There is a part of your brain that knows this is how it had to be," she said. "The sacrifices that we were making basically so that we could have the bigger lifestyle of what we wanted."
Jobs important to local economy, families
Colorado Mining Association president Stuart Sanderson said the average wage of Colorado coal miners with benefits is about $100,000 per year.
There are currently about 2,350 Coloradoans employed at coal mines, Sanderson said.
"The coal mining has always been an economic mainstay, particularly in rural economies, which aren't as diversified as the economies of metropolitan areas," he said.
Although coal mines are affected by economic conditions, there are few layoffs and employment remains generally stable, Sanderson said.
"These are very long-term operations that really benefit rural economies, and are not subject to the kind of boom/bust you see in the gas industry," he said.
Gili said jobs at coal mines are typically long-term employment opportunities due to the permanent nature of mining operations.
Another aspect of mine employment is that many employees start and end their careers at the same mine, which benefits the families they support, Gili said.
"Being able to stay in the area provides … the stability for not only the families that like to live in this area and want to live in this area, but it allows them to set up roots and make friends for the long term," he said.
Making ends meet
Shortly after the Coulters moved to Craig, they felt financially secure enough to purchase a house.
"So we bought one of the nice, brand new little houses out in Ridgeview just before the bottom fell out here in the late 1980s," Chris said.
The couple entered a graduated payment plan on the house, but as the economy declined and their family grew, the payments on the house became more than the family could handle.
Eventually, the house was only worth a third of what the couple paid for it and they had to foreclose, Chris said.
But, Brian said his steady job at the mine was what pulled the family through tough times.
"It was good to know over the 30 years that we always seemed to have the security of a job knowing that there was a future there," he said.
For the most part, Brian's job provided the family a comfortable living and the family "never had to worry about next week's paycheck," Chris said.
"Financially, we have never really had to worry about making ends meet," she said. "Sure, you could always use more money, but other than that, he always had a steady check coming in."
Employment provides life opportunities
Before Jamie started working at Colowyo, she was working 80 hours per week at a job during the day and waiting tables at night, she said.
"When I got the job at Colowyo, it was like twice as much pay and half the time," she said. "It was awesome for me. For a woman, for a job that you have to work at in Northwest Colorado, that's an awesome job for a lady."
Jamie said when she started at the mine she was one of a few female equipment operators.
"It is just like you are another part of the crew," she said. "You get paid the same as (men) do and that doesn't happen a lot of places."
Among the other benefits Colowyo offers employees, the mine purchases employee's safety glasses and boots and also provides coveralls and laundry service, said Mark Roberts, director of commercial planning and business development for Rio Tinto.
The mine also offers employees quarterly bonuses, awards for safety and time with the company, health insurance, retirement packages and stock purchase plans, Roberts said.
Doug said working at Colowyo is the "next best thing" to working for yourself.
"There has even been some people that have left and tried to make it on their own in some business and end up trying to come back to work there or saying, 'Hey, I didn't realize how good it was,'" he said.
Jamie said working at Colowyo has provided her the opportunities to live the life she wanted.
"It's provided a lot of fun things for us," she said. "We travel a lot. We have a lot of toys. It's been good. I don't think we would have been able to do the things that we have done (without the mine)."
---
Support Local Journalism
Support Local Journalism
Readers around Craig and Moffat County make the Craig Press' work possible. Your financial contribution supports our efforts to deliver quality, locally relevant journalism.
Now more than ever, your support is critical to help us keep our community informed about the evolving coronavirus pandemic and the impact it is having locally. Every contribution, however large or small, will make a difference.
Each donation will be used exclusively for the development and creation of increased news coverage.
---
News
Craig Middle School staff will continue to wear masks this week, and two other schools in the district are close to doing the same, according to numbers from the Moffat County School District's COVID-19 dashboard.
---
---
See more