Kathy Bassett: Go on the garlic diet
You don't lose weight, you just look thinner from a distance
Kathy Bassett/Special to the Daily Press
First of all, we had Christ­mas, which began way before Halloween appeared on the calendar. Then there was New Year's. Stop and think about it, "party — eat, "party — eat." That is all we've done for months.
OK, so begins a new year and we make a resolution to lose weight.
But, that isn't working, either. We got so many goodies for Christmas that we stuck a huge amount of them in the freezer for later use and somehow we keep digging into the stash and getting something out to nibble on while watching TV. Then, if you have birthdays in January, you have more rich stuff to poke down your gullet. 
---
---
Well, so when January is over, then we shall get serious about weight loss. Ooops, I forgot. Valentine's Day is just around the corner. Oh my, all that chocolate and gooey goodies.
Yum.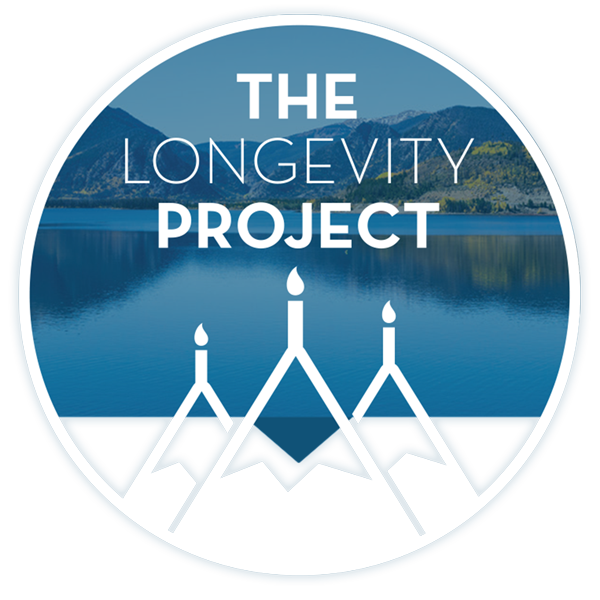 Participate in The Longevity Project
The Longevity Project is an annual campaign to help educate readers about what it takes to live a long, fulfilling life in our valley. This year Kevin shares his story of hope and celebration of life with his presentation Cracked, Not Broken as we explore the critical and relevant topic of mental health.
---
---
We can't just eat one.  
OK, that day is over so shall we begin? We're not getting any younger, and everyone knows that the older you get, the tougher it is to lose weight because by then, your body and your fat have become really good friends.
First, we will try to decide which diet is best for us. Wow, there are so many to pick from. And suddenly we slap our forehead; more eats on the way. We forgot Easter. Chocolate bunnies, marshmallow treats, tons of eggs fixed all sorts of ways, caramel gooey goodies again, sigh.
We can look forward to our new driver's license, which now states that our photo is continued on the other side. If we run away from home, or get kidnapped, they are going to need all four sides of the milk carton for our picture.
Of course, there are a few excuses we can tell people about why we haven't lost any weight:
"I love ketchup!"
"My big toe has been hurting so bad that it shoots pain in the night waking me up so I go to the kitchen and eat to forget my misery."
"I keep getting tons of e-mails from Papa John's."  
"I have headaches from taking too many aspirins for my big toe."  
"My new can of Batter Blaster aerosol pancake batter is so much fun — tasty too!"
"I love after dinner grazing."
"I accidently bought a case of potato chips and I don't want them to go stale."  
"I have metal fillings in my teeth and my refrigerator magnets keep pulling me into the kitchen, so that's why I can't lose weight!" 
But seriously, if you really want to lose weight, a great way is to eat naked in front of a mirror. Restaurants will almost always throw you out before you can eat too much.
And, one would think that I could lose lots of pounds feeding/graining/watering the horses and calves sometimes. But noooooo, I see a calf and it suddenly drums up visions of a big fat rib eye perfectly grilled with mushrooms and onions and from out of nowhere, 9 pounds suddenly attach themselves to my rear end!  And, I must be allergic to cheesecake. Every time I eat it, I break out into fat all over my body.
With all the food that has appeared into your home, I bet you crammed a bunch of it in the fridge. So, another good form of exercise would be to bend over, peer into the fridge, bend over, dig around, bend over and play games with the old food that really should be thrown out.
Anything that makes you gag is spoiled. If something starts pecking its way out of the shell, then your eggs are probably past their prime. If opening the refrigerator door causes stray animals from a three-block radius to congregate outside your house, the meat is spoiled. Wine should not taste like salad dressing. If eating the mayonnaise makes you sick, then it is no doubt spoiled.
Nobody likes four-letter words, and "diet" is a four-letter word.
Not only that, but the first three letters of the word diet spell "die."
So what the hey. You are what you are. I am what I am. You can either hide in the house and be miserable on your diet or you can get out into the world and laugh and joke and tell fat jokes and before you know it, you may have lost 2 or 3 pounds. You'll want to lose it slowly, anyway. Make the laughter hang around as long as you can because everyone knows that laughter is good medicine … and just hand me another cookie.  
Give me liberty or give me … ooooooooooh … a jelly donut!
---
Support Local Journalism
Support Local Journalism
Readers around Craig and Moffat County make the Craig Press' work possible. Your financial contribution supports our efforts to deliver quality, locally relevant journalism.
Now more than ever, your support is critical to help us keep our community informed about the evolving coronavirus pandemic and the impact it is having locally. Every contribution, however large or small, will make a difference.
Each donation will be used exclusively for the development and creation of increased news coverage.
---
Start a dialogue, stay on topic and be civil.
If you don't follow the rules, your comment may be deleted.
User Legend:

Moderator

Trusted User
---
News
Editor's note: This story was updated at 6:45 p.m. to include a response from the Bureau of Land Management's national office.
---
---
See more