Immediate future bright for downtown Craig
Clint Gabbert poses for a photo Saturday outside his pet store, The Jungle, on Yampa Avenue. Gabbert, 19, is contributing a light show to downtown's annual Halloween events. The light show, which is synched to music, will run from 7 to 9 p.m. today through Saturday, weather permitting.
Ben McCanna
Clint Gabbert sat behind the counter at his pet store, The Jungle, on Saturday amid the ambient sounds of bubbling aquariums and chirping crickets.
But, that wasn't the only noise — ominous Halloween music streamed from his open laptop computer.
The musical selections that filled the air — songs like "Purple People Eater" and "The Witch Doctor" — are part of a grand spectacle Gabbert plans to unleash on Craig beginning today.
---
---
"I'm not nervous," said Gabbert, 19. "I'll get nervous right before it, in the few hours leading up to it."
For the next six days, Gabbert's storefront will serve as a backdrop for a massive outdoor computer-driven light show.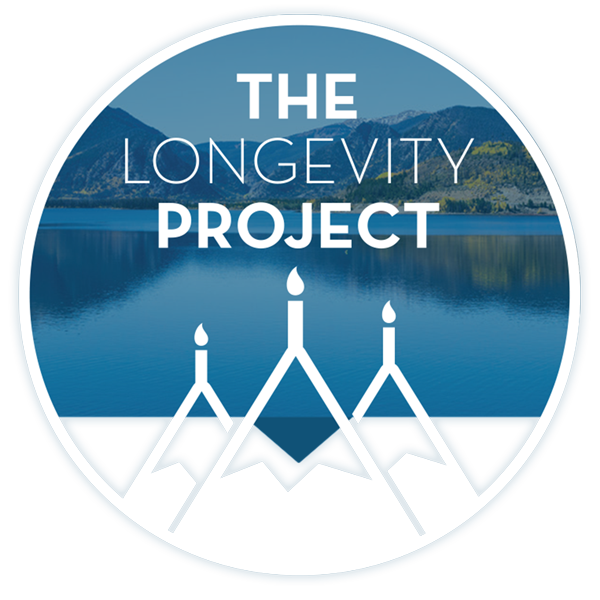 Participate in The Longevity Project
The Longevity Project is an annual campaign to help educate readers about what it takes to live a long, fulfilling life in our valley. This year Kevin shares his story of hope and celebration of life with his presentation Cracked, Not Broken as we explore the critical and relevant topic of mental health.
---
---
With the click of a button, an array of 220 strands of light will surge to life and animate images of dancing skeletons, singing Jack-o-lanterns and guitar-strumming ghouls — their motions synched to music.
Gabbert's light show is the centerpiece of a weeklong Halloween celebration hosted by several downtown businesses.
Between 7 and 9 p.m. each night, many Yampa Avenue stores will be open for business, and will offer promotional bargains.
The week's festivities will culminate in the annual Trick or Treat Street, an event in which businesses offer free candy to costumed children from 4 to 6 p.m. Saturday.
Gabbert and his father, Rick Gabbert, have been busy preparing for today's debut.
"I've been working on the computer for the last six weeks," Gabbert said.
The computer program that drives the light show is called Light-O-Rama. When opened, the program resembles an Excel spreadsheet.
At the top of the spreadsheet is a waveform. In this case, it's a graphical representation of a song's musical frequencies.
Below the waveform are 220 rows that represent the light strands, and columns that represent each measure of the song.
By annotating individual cells within the spreadsheet, Gabbert can create patterns of light that follow the beats, swells and silences within recorded music.
In essence, it's choreography for lightbulbs.
"It's time-consuming," Gabbert said. "I have to make every little keystroke on each little channel to make each light come on at a certain time during the song."
Gabbert is experienced with Light-O-Rama.
For the past three Christmases, he has used his computer to design elaborate light shows at his family's home on a county road 20 miles north of Craig.
The annual light shows have attracted attention.
Vickie Warren, a clerk at the Community Budget Center, is one of many who have seen it.
"It is phenomenal," Warren said. "I saw it for the first time last year, and I went back three separate times.
"It's a ways out there, but I'm telling you, it's worth the drive."
Christina Oxley, executive director of the Craig Chamber of Commerce, agrees.
"We drove out last year and sat through three rotations. We just couldn't leave," Oxley said.
Gabbert said his Christmas displays sometimes cause traffic problems.
"There will be 75 to 100 cars at a time lined up and down our county road."
The traffic becomes so great, he said, that any snow on the road gets packed into sheer ice, and cars often slide off course.
"My brother and my dad's job is to pull people out of the ditch," Gabbert said. "We get at least one, every night."
That Gabbert's light shows generate so much traffic in a sparsely populated area north of town isn't lost on downtown business owners, who hope his Halloween light shows bolster customer traffic and business this week at their shops and stores.
It's a probability that isn't lost on Nadine Daszkiewicz, owner of The Kitchen Shop.
"He's doing it here, and it's going to be really something," Daszkiewicz said. "It's going to be a great week."
Daszkiewicz's store will be open during each of the light shows this week. Her store will offer reduced prices on certain items, she said.
Gabbert said The Jungle will have its own promotional offerings during the light show. Same goes for the Community Budget Center, which will offer half-price Halloween costumes, Warren said.
"We're hoping it's going to generate some business down here," Warren said of the light shows.
Oxley said Gabbert's presentation could be the start of something big for Craig's downtown.
"If he puts together something downtown, it'll be so neat the first year for the locals," Oxley said of the light shows. "Then the word will spread — and if (Clint) does it consistently — we could really get people to come to Craig just for that.
"He's amazing."
Rick Gabbert said his son is unique and someone who got straight A's in school.
"He has a very high IQ," he said. "He was bored in school, but he knew how to play the game. He'd do just enough to get by."
Clint is a 2009 Moffat County High School graduate. He graduated a semester earlier than his peers.
"I just wanted out," he said.
Rick said his son wasn't like other kids. As a toddler, Clint took an interest in botany.
"On his third birthday, (Clint) wanted a greenhouse so I built him one," Rick said. "He used to grow stuff. He could tell you every plant, it's name, at 3 years old."
At age 4, Clint developed an interest in balloons, so Rick bought him a helium tank for Christmas. Clint used the helium tank to start his first business, selling balloons for weddings and birthday parties.
"He'd do it by himself," Rick said. "He'd fill 900 balloons and help load them into cars."
Clint still has the helium tank. On Saturday, he pulled it out from behind the counter at The Jungle. Written on the side of the tank, in a childlike scrawl of green marker, is the name "Clint Gabbert."
"I remember you hid this behind the Christmas tree," Clint said to his father.
Rick recalled that his son had always been passionate about Christmas. When Clint was growing up, the family had seven Christmas trees in the house every year. Clint would decorate them.
"He'd set them all up and take them down with no help. And, he was just little," Rick said. "He never played with toys, it was always Christmas lights."
Clint opened his pet store in February. Aside from a little assistance from his parents, the business is self-financed.
Clint saved the money from several entrepreneurial pursuits, including raising more than 30 breeds of angel fish in the family home and shipping them to customers around the country.
"He had his own money," Rick said of his son. "He never bought toys, or never needed a hotrod car. He'd reinvest his money.
"He was always very good with his money."
Clint, who lives with his parents, said he plans to keep reinvesting his money into The Jungle. He wants to increase the store's inventory, and perhaps hire an employee in the next two years.
"He'll grow," Rick said. "He won't just make the donuts.
"I'm just curious to see what's next."
Clint said he has tentative plans to bring his Christmas light show to Yampa Avenue this year. He hopes to include the storefronts of the Community Budget Center, Mane Attitude, Cramer Flooring and The Kitchen Shop.
"He wants to call this Electric Avenue," Rick said.
Daszkiewicz said she hopes Clint can pull off a Christmas light show.
"I'm looking forward to bigger and better things downtown."
---
Support Local Journalism
Support Local Journalism
Readers around Craig and Moffat County make the Craig Press' work possible. Your financial contribution supports our efforts to deliver quality, locally relevant journalism.
Now more than ever, your support is critical to help us keep our community informed about the evolving coronavirus pandemic and the impact it is having locally. Every contribution, however large or small, will make a difference.
Each donation will be used exclusively for the development and creation of increased news coverage.
---
News
Citing a concern of increasing COVID-19 cases and stagnating vaccine rates in Routt, Moffat and Grand counties, 14th District Chief Judge Michael O'Hara issued an order Friday directing court proceedings to return to a completely…
---
---
See more