Housing shortage for seasonal workers creates crisis for ski resort
Carolyn Webber Alder/Park Record
PARK CITY, UTAH — Sofia Faveri left the Roommate Roundup with a furrowed brow. She had five days remaining before she would be required to leave the condo she was temporarily living in. And still, she had no leads on where she would be living for the next three months.
Faveri's story is not unique. She sat shoulder to shoulder with 20 other people in a room at the Christian Center of Park City during the organization's Roommate Roundup, which partners with the nonprofit Mountainlands Community Housing Trust to provide information and resources about available housing and helps seasonal workers find potential roommates to live with. At the event, everyone was looking to each other for a solution.
The plight of workers without housing in Park City is an annual problem as hundreds of people flock to town to work at the ski resorts or staff hotels or restaurants during the busy winter season. This year, though, Faveri and several others say it appears to be more difficult to find somewhere to live than ever before.
---
---
"This year is worse. It is more expensive," Faveri said.
It's getting louder, too, as we get closer in and the people are getting more and more desperate. This is huge. This is a problem," Trish Walker, property manager
She has felt the frustrations of hunting for housing in Park City before. She said people often get so desperate to find a place that they end up overpaying for a unit. While working in Park City during a previous season, she said she spent $700 a month for a shared room. And that is after dishing out the thousands of dollars to get a J-1 visa, which allows foreigners to temporarily work in the U.S. as part of a cultural exchange program. Faveri is from Argentina.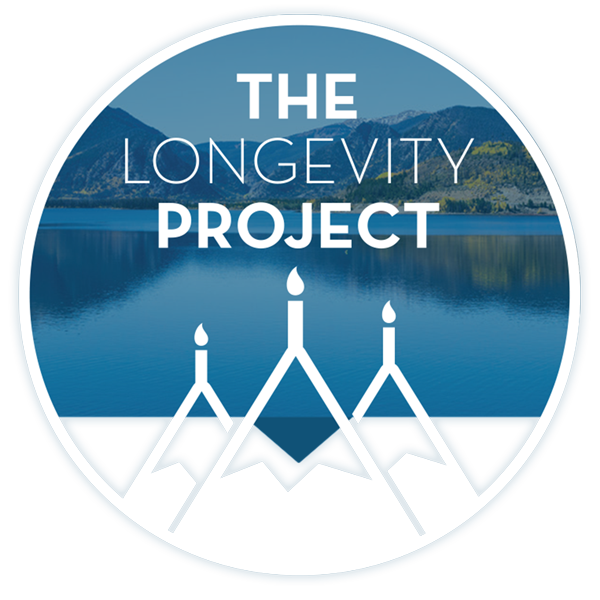 Participate in The Longevity Project
The Longevity Project is an annual campaign to help educate readers about what it takes to live a long, fulfilling life in our valley. This year Kevin shares his story of hope and celebration of life with his presentation Cracked, Not Broken as we explore the critical and relevant topic of mental health.
---
---
Santiago Perret, who is coming from Argentina to work in Park City for his third season, said in an interview in Spanish that housing was far more challenging to find this year compared with previous years.
He was able to find something eventually, but he said his rent is more expensive this season.
"The truth is that it is very difficult to have to pay $600 a month — and sometimes more — for a place that sometimes doesn't have all the amenities," he said. "$600 when a normal salary is between $1,000 and $1,200 a month."
He said seasonal workers often pay lots of money to live in tight quarters with no furniture or other amenities.
Several of the seasonal workers who are without housing are in Park City on J-1 visas. They come from countries like Brazil, Peru and Chile through agencies that leave it up to them to find housing. There are about 1,300 workers with J-1 visas in town this year, according to Pete Staughton, director of programs for the Christian Center. That number is up from previous years.
"There are a lot of them who are showing up with their suitcases and have no place to live," he said.
Faveri arrived with other J-1 workers and booked a hotel, hopeful she could find a place to live before her stay was up on Dec. 9.
Lots of J-1 visa students delay their decision on housing until they arrive in Park City. Ines Vidal Duffaut, from Peru, said in an interview in Spanish that she tried to find housing but kept stumbling upon scams. She found some places that looked promising, but a representative from her agency visited the locations and was either met with locked doors and no answer or the real landlords, who told the representative that the house was not for rent.
Duffaut quickly learned to always compare the name of the landlord with the name on the bank account that they asked her to deposit money into. But after running into so many scams, she decided it would be safer to arrive in Park City, stay in temporary housing and look for permanent housing on her own.
Students coming to Park City with J-1 visas have been warned of scams. Many of them know someone who paid a security deposit and first and last month's rent but arrived to find the location does not exist or that the person they paid does not own the property.
Sometimes, the scams are a little less obvious. Three girls from Jamaica asked during the Roommate Roundup whether it was a fair deal to each pay $550 to share one room.
Stoughton told them it was a ridiculous price for the accommodations.
But, the seasonal workers are discovering that overpriced apartments might be their best bet.
The overarching theme from the Roommate Roundup was that seasonal workers have to be flexible. They might have to pay more, live further from their jobs or be in separate housing from their friends, said Max Ventura, latino outreach coordinator for the Christian Center.
He also continuously told them, "Don't get discouraged," and encouraged them to keep checking websites and online forums every day. But some in attendance had been searching for housing since July. They left looking more deflated than when they arrived.
One of the biggest problems is that many landlords do not want to rent to seasonal workers, said Scott Loomis, the executive director of Mountainlands Community Housing Trust. The nonprofit helps people find affordable housing in Summit County. Workers with J-1 visas typically stay only from mid-December to March or April. Property owners and managers can get more money from putting their units on sites like Airbnb and charging nightly rates, and Loomis said people are pulling their properties out of the seasonal housing market and putting them into the nightly rental pool.
Other property managers, like Trish Walker, prefer longer-term residents.
Walker manages a property in Iron Horse Park Apartments for a friend. Walker listed the apartment online in October for a minimum six-month lease, and she said her phone has been blowing up with calls and emails ever since. Seasonal workers are calling her, looking for somewhere to stay for three months.
"It's getting louder, too, as we get closer in and the people are getting more and more desperate," she said. "This is huge. This is a problem."
It's been hard for her to turn so many away, especially when they send her messages saying, "I don't know what to do."
When Walker tells them that the unit can only be rented for a minimum of six months, the workers offer to keep paying the lease for the months after they leave Park City. She denies them, because she worries what would happen if they stop paying.
The workers also offer to fit six people in the apartment, even though Walker has stated she is only willing to accept four.
"If you have six people living in your nice condo, what is it going to look like on the other side?" she said.
Walker said she believes most of the workers would be respectful of the apartment rules, but she is not willing to risk those who might not be because they are leaving the country after ski season.
The notion that seasonal J-1 workers are not good tenants because they will be leaving the country is prevalent. Faveri said she has felt some negativity from landlords because of her status.
"Maybe they think that we have a bad reputation and want to party, but most of us came here to work and make money and enjoy the experience," she said.
Stoughton has run into similar problems. He is rolling out a new program to help put J-1 workers in housing and find families who could host the seasonal workers for a few months. He said there are some fears about inviting a young adult into peoples' home because of the belief that they will be loud or break house rules.
A handful of families have taken in workers in the past — including Stoughton's own family — but he is trying to grow that pool.
He held a meeting in November for families, and he said there was a good amount of interest. Some of them are likely to lead to good matches. But other families live too far from public transportation for it to be worth it for a worker to live there. The majority of J-1 workers do not have a car.
Stoughton said he has had to turn some families away because he wants to be sure that the J-1 workers have a positive experience.
"With that program, we're trying to really ensure that it's successful," he said. "We really want to make sure that there are good fits between families and kids."
But Stoughton is not only trying to convince families to open their doors. He also has to persuade J-1 workers that living with a family is a good option. Several of them come to Park City with friends, and they only want to live with their friends.
Francisco Javellana, owner of Snowbound Transportation and a property manager, is trying to find solutions for seasonal housing, too. After hearing several complaints from human resource workers in Park City's hospitality industry that their employees were not able to find housing, he decided to start sub-letting apartments to seasonal employees working around town. About three months ago, he partnered with some property owners around Park City to start running a side business for seasonal housing. He said he has already filled the six units he manages, but there are another 35 workers who have contacted him. He hopes to get 10 to 15 more units to rent this year.
He said he loves helping people, and is glad he is able to supplement his transportation company.
The resorts in town have some of their own solutions for seasonal housing.
Deer Valley Resort offers housing to seasonal staff at three locations. Two of them are in the city limits and one is in Wasatch County, said Chris Lampe, director of human resources for the resort. Employees can apply for the housing, which is granted on a first-come, first-served basis.
He said the resort started offering housing for workers in 1996, and that it has continuously tried to expand its offerings. The resort also provides resources like a limited bus service to Heber and subsidized UTA PC-SLC Connect passes so workers can live outside of the area.
Park City Mountain Resort also offers the UTA Connect passes to seasonal workers. It partners with Park City Hostel to provide dorm-style housing for about 20 employees, said Jessica Miller, spokesperson for the resort.
The resort is currently looking at constructing a new building for 1,100-plus workforce housing units. The new development is expected to be adjacent to the Cabriolet lot in Canyons Village and is set to be completed by the 2021-22 season.
Loomis is hopeful that the Canyons Village workforce housing project will help place more workers in affordable housing. But until that time, and likely after, seasonal workers will continually struggle to find somewhere to live.
---
Support Local Journalism
Support Local Journalism
Readers around Craig and Moffat County make the Craig Press' work possible. Your financial contribution supports our efforts to deliver quality, locally relevant journalism.
Now more than ever, your support is critical to help us keep our community informed about the evolving coronavirus pandemic and the impact it is having locally. Every contribution, however large or small, will make a difference.
Each donation will be used exclusively for the development and creation of increased news coverage.
---
Start a dialogue, stay on topic and be civil.
If you don't follow the rules, your comment may be deleted.
User Legend:

Moderator

Trusted User
---
News
Content provided in partnership with Northwest Colorado Health
---
---
See more