Health care bill elicits mixed local reaction
Medical community responds positively to health care overhaul; concerns remain




Kim Boyce, a physician's assistant at the Steamboat Springs Visiting Nurse Association office who also works at a private practice in Craig, said she sees 80 to 100 patients per month in Steamboat, while working just two days a week here. "Probably 98 percent of them do not have health insurance," Boyce said Monday.
John F. Russell

Steamboat Springs — Members of the local medical community gave primarily positive responses Monday to the federal health care overhaul, especially citing its potential to increase coverage and access to services in rural Northwest Colorado.
But there also are concerns of increased costs to hospitals and an increase in demand for services that may be difficult to keep up with in the absence of more medical professionals.
"I'm very excited that it passed," said Sue Birch, chief executive officer of the Northwest Colorado Visiting Nurse Association. "We know that access to affordable health care is an ongoing issue here in the (Yampa) Valley."
---
---
Dr. Jim Dudley, of Steamboat Medical Group, said the overhaul could help address "huge" unmet health care needs in Routt and Moffat counties, where young adults often do not have health insurance because they are healthy and think they don't need it, or because coverage is too expensive.
"All of a sudden they get diabetes, and they're screwed – nobody ever covers them again," Dudley said. "Insurance companies deny them because they've got a pre-existing condition."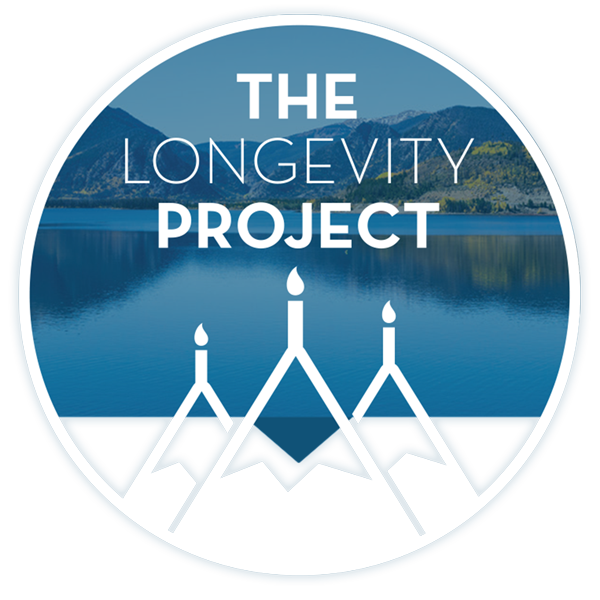 Participate in The Longevity Project
The Longevity Project is an annual campaign to help educate readers about what it takes to live a long, fulfilling life in our valley. This year Kevin shares his story of hope and celebration of life with his presentation Cracked, Not Broken as we explore the critical and relevant topic of mental health.
---
---
A blown knee on the ski slopes can cost as much as $30,000, Dudley said, a scenario that can put working people suddenly deep in debt.
"There are a lot of people like that floating around here," he said.
The U.S. House of Representatives passed sweeping health care changes Sunday night, on a 219-212 vote with no Republicans in support. President Barack Obama is expected to sign that bill into law today. The House also sent a smaller, companion bill to the U.S. Senate. Overall, the legislation would extend health care coverage to 32 million uninsured Americans in the next decade, requiring most Americans to purchase health care or face penalties if they refuse. The bill includes subsidies for families earning as much as $88,000 per year and would end insurance practices such as the denial of coverage because of pre-existing medical conditions.
Opponents of the overhaul say it is too costly and imposes too much federal regulation. The non-partisan Congressional Budget Office said last week that implementing the bill would cost $940 billion within 10 years but would reduce the national deficit by a net of $138 billion in that time period.
The bill also includes a provision that allows young adults to remain on their parents' health care plan until the age of 26.
"There are 57,000 young adults in the district who could benefit from this option," wrote the staff of U.S. Rep. John Salazar, D-CO. "For individuals under age 30, the bill creates new, inexpensive policies that allow them to obtain protection from catastrophic health care costs."
Primary care
The overhaul could bring more doctors and dollars to Routt County.
Joan Henneberry, executive director of the state's Department of Health Care Policy & Financing, said the legislation includes "a lot of money to help (medical) work force shortages," including incentives for physicians to live and practice in rural areas.
Salazar, who represents Routt County and the rest of Colorado's Third Congressional District, agreed.
"In my district, and in all of rural America, finding a doctor who will take Medicare patients is becoming harder and harder," Salazar, who voted for the overhaul package, said in a written statement Sunday night. "This bill will give all primary doctors in rural America a 10 percent increase in reimbursement to take Medicare patients."
That funding could address a concern of Yampa Valley Medical Center chief executive Karl Gills, who said Monday that, "in general … the bill is very positive" but expressed concerns about potential costs to hospitals and noted that more people with insurance means more people seeking services. That's a good thing, Gills said, unless "the number of doctors is not increasing at the same rate."
Physician's assistant Kim Boyce said she sees 80 to 100 patients a month while working just two days each week at the Steamboat VNA offices.
"About 98 percent of them do not have health insurance," Boyce said.
She added that many of those patients ask for services Boyce cannot provide, such as primary care, because they can't afford to see a physician. Transportation to Craig also can be a hurdle for patients, Boyce said.
"With the health care reform, these patients would have a way to be treated locally," Boyce said.
Birch said the legislation could boost efforts to create a certified community health center in Routt County. Currently, the region's only such health center is the Northwest Colorado Community Health Center, in the VNA building in Craig. The center provides primary care to uninsured or underinsured patients. The VNA offices in Steamboat Springs, adjacent to YVMC, provide public health programs such as immunizations and women's health clinics, but do not offer primary care.
"With this legislation, if it goes forward as we think it will, there will probably be access-point funds to increase the number of new sites," Birch said.
Salazar's staff said the health care overhaul would provide $11 billion in new funding for community health centers nationwide, or potentially $45.5 million for the 35 centers in Colorado's 3rd Congressional District.
"We would do a lot with a million dollars," Birch said, imagining a slice of that pie. "We would do more of expanding eligibility and enrollment. We want to make sure everybody has insurance."
The Craig Health Center has about 2,000 clients after opening about two years ago, she said. About 200 of those clients live in Routt County. The Craig Health Center's capacity is about 5,000 clients, she said.
"The focus is to serve the most vulnerable populations of people," Birch said.
Spokeswoman Suzi Mariano said the Northwest Colorado VNA is assisting with a planning grant that could help bring a health center to Routt County. The VNA soon will hold public meetings on that topic, she said.
Dudley had mixed feelings Monday about the health care package.
"I personally think something needed to be done – was that the right way? I don't know," he said of contentious battles at the Capitol over the past year. "I think there was a little too much politics that went into it.
"I think this is a progression," he continued. "I'm hoping this is a beginning."
---
Support Local Journalism
Support Local Journalism
Readers around Craig and Moffat County make the Craig Press' work possible. Your financial contribution supports our efforts to deliver quality, locally relevant journalism.
Now more than ever, your support is critical to help us keep our community informed about the evolving coronavirus pandemic and the impact it is having locally. Every contribution, however large or small, will make a difference.
Each donation will be used exclusively for the development and creation of increased news coverage.
---
News
Community members gathered at the Moffat County Fairgrounds Wednesday to learn about and discuss mental health options and resources in the county. Hosted by the Craig Press, the panel and keynote speaker were the capstone…
---
---
See more