Down syndrome brings Steamboat family closer together
Online
For more information about Down syndrome, contact the Mile High Down Syndrome Association at http://www.mhdsa.org.
Want to contribute?
Are you interested in writing an article about a topic you care about? Contact City Editor Blythe Terrell at 970-871-4234 or bterrell@steamboa... or Editor Brent Boyer at 970-871-4221 or bboyer@steamboatp...
Editor's note: October is Nat­ional Down Syndrome Aware­ness Month. This is the first of three articles about families and people affected by Down syndrome in Routt County.
For Steamboat Springs residents Nick and Tracy Metzler, the news that their second daughter, Christa, had Down syndrome was devastating. Her arrival nearly 12 years ago should have been a cause for celebration, but instead, it became a traumatic, sorrowful event.
"Before you have your first baby, you get that idea in your head of your perfect little family, and everybody's going to look the same," Tracy Metzler said. "I remember thinking, that's going to look funny in our family picture, a kid with Down syndrome; that just doesn't go with the family photo that I had in my head."
---
---
Down syndrome is the most common genetic disorder, occurring in one out of every 733 births, according to the Mile High Down Syndrome Association. That doesn't make it any easier for parents when they learn that their baby has the condition, however. Tracy was 32 when Christa was born; prenatal screening and ultrasounds had not given any indication that there might be a problem. The diagnosis caught them by surprise.
It is a common misconception that only older mothers have babies with Down syndrome; in fact, although advanced maternal age does increase the risk, 75 percent of children with Down syndrome are born to mothers younger than 35, according to the Mile High Down Syndrome Association.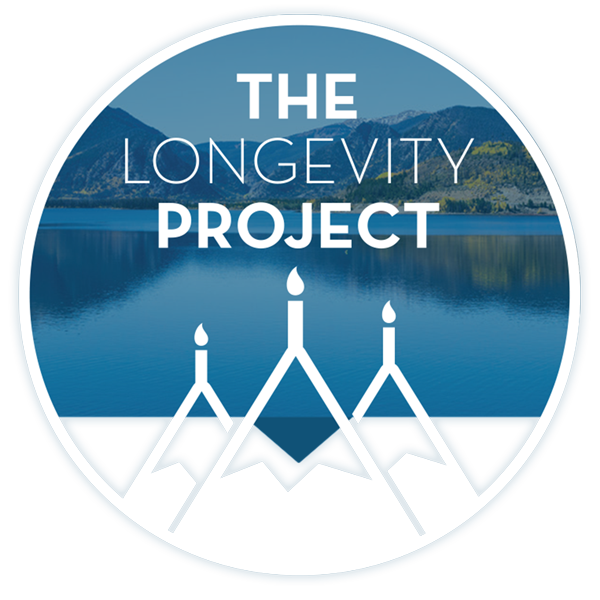 Participate in The Longevity Project
The Longevity Project is an annual campaign to help educate readers about what it takes to live a long, fulfilling life in our valley. This year Kevin shares his story of hope and celebration of life with his presentation Cracked, Not Broken as we explore the critical and relevant topic of mental health.
---
---
As a school psychologist, Tracy was familiar with Down syndrome, but she had little experience working with students with the condition.
"I'd worked in special ed for a long time, but it's different when it's you," she said.
With the passage of time, the Metzlers said they have come to view Christa's arrival and diagnosis as a blessing that they just didn't recognize at first.
"We feel lucky as a family that it was us," Nick said.
A beautiful thing
Down syndrome, also called Trisomy 21, is caused by the presence of an extra 21st chromosome. Children with Down syndrome have various health problems and developmental delays, including cognitive, speech and motor deficiencies. In the past, children with Down syndrome were institutionalized or isolated in self-contained classrooms or schools. That practice gradually has changed in the past 30 years.
Today, 11-year-old Christa is included in a regular fifth-grade class at Soda Creek El­­ementary School, though she does leave the room for part of each day to receive individualized instruction.
The curriculum must be modified for her, but she still can participate with her peers, which is what she wants.
In many ways, Christa is a typical fifth-grader. Her favorite part of the day: recess, when she gets to play with her friends. Christa's parents said they think her school has done a beautiful job of including her, and they are pleasantly surprised at how accepting Christa's peers are of her.
Challenges exist
Christa's life has not been without added challenges, including health concerns that are more common in children with Down syndrome. Like half of all children with Down syndrome, Christa was born with a heart defect. She had two holes in her heart, which eventually repaired themselves.
Christa takes medication for sleep apnea, a condition that caused her to repeatedly stop breathing during the night. She also has Celiac disease, which means she is unable to digest gluten, an ingredient found in many foods. That diagnosis was a difficult one for the family because it required a drastic change in Christa's diet, but the improvement in her health made the change worthwhile.
Christa's parents acknowledge that her disability sometimes can be difficult for her siblings, Brooke, 15; Fena, 12; and Jackson, 7. Despite being the youngest, Jackson sometimes has to take on a big brother role with Christa, especially at school.
Those challenges have their rewards, though.
"They all are learning so much more patience that they wouldn't have ever learned if she wasn't with us," Nick said. "I definitely think it's helping our children to be better people."
Surprising benefits
Although Christa's disability sometimes requires them to move at a slower pace, it has not kept the Metzlers from doing all the things that typical families do. On most Sundays, for example, the family can be found horseback riding or skiing together.
In fact, Christa has brought a richness to her family's life that they said they could not have imagined before her birth.
"There's so much you can learn from the way she does things, about life, and the world, and humanity … how each individual is so unique and special," Nick said.
Christa's parents pointed out her lack of pretentiousness as one of her best qualities.
"She's not out to be the next great whatever; she just takes it in at her pace. There's a wisdom about that," Nick said.
Christa also has what her mother calls a "sixth sense," a knack for picking up on things that other people miss.
"She's just funny and intuitive, and she's sensitive," Tracy said.
Brooke observed that Christa is more caring than most people she knows.
"Every morning, she comes and finds me and gives me a little hug and a little kiss on the cheek."
"She tells a lot of funny jokes," Jackson added.
Fena, whom the family adopted from an orphanage in Haiti last year, said she enjoys Christa's singing and dancing. She has become an especially good sister to Christa, her parents said.
"She's really got a gift of knowing what Christa needs, when to step in and when to back off," Tracy said.
Today, the Metzler family portrait looks far different from what Nick and Tracy once imagined it would. They are no longer afraid that Christa's disability will stand out, though; in fact, they have embraced the diversity that Christa and Fena have brought to their family. They wouldn't have it any other way.
---
Support Local Journalism
Support Local Journalism
Readers around Craig and Moffat County make the Craig Press' work possible. Your financial contribution supports our efforts to deliver quality, locally relevant journalism.
Now more than ever, your support is critical to help us keep our community informed about the evolving coronavirus pandemic and the impact it is having locally. Every contribution, however large or small, will make a difference.
Each donation will be used exclusively for the development and creation of increased news coverage.
---
News
Staff shortages at Moffat County School District have led to a scenario where the district is concerned about potential school closures, according to a letter sent to MCSD parents. These shortages are affecting day-to-day operations…
---
---
See more