Craig museum book tells story of the man behind Buster Brown




Jan Gerber, assistant director of the Museum of Northwest Colorado, holds up a copy Tuesday of the book "Richard Barker: Buster Brown and the Cowboy," which depicts the life of Barker as the promotional persona for the Brown Shoe Company and his life as a cowboy in the Little Snake River Valley of Wyoming. Gerber hopes to publish 2,000 copies of the book by Christmas and sell them nationally.
Brian Smith

Richard "Dick" Barker dreamt of being a cowboy.
However, the East Coast-born Barker was caught in a trap, of sorts — while envisioning life the cowboy way, he was the centerpiece of a national marketing campaign for the Brown Shoe Company from 1907 to 1913.
From age 7 to 14, Barker was the real-life persona known as Buster Brown, a well-known symbol of the 20th century. The role entailed capitalizing on Barker's recognizable golden curls, dressing in feminine-like clothing, polished black shoes and being joined by his trusty sidekick, dog Tige.
---
---
For a time, the Buster and Tige characters lived only in advertisements, posters and comic strips. Eventually, however, Brown Shoe Company decided to bring the popular characters to life.
Enter Barker, who bore striking resemblance to the Buster Brown cartoons.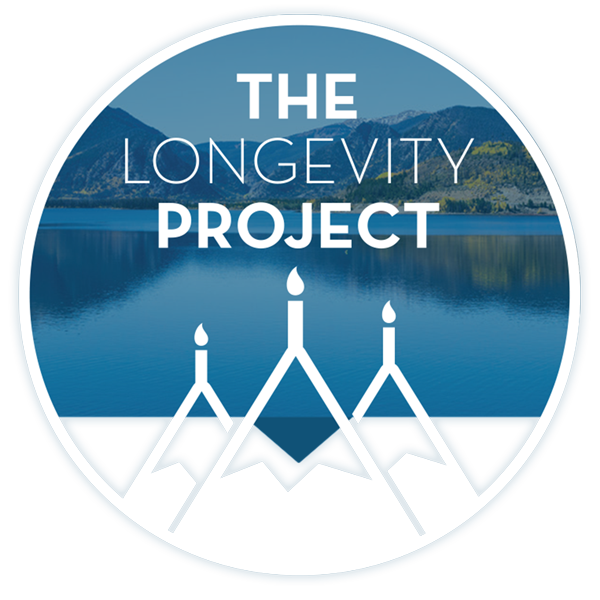 Participate in The Longevity Project
The Longevity Project is an annual campaign to help educate readers about what it takes to live a long, fulfilling life in our valley. This year Kevin shares his story of hope and celebration of life with his presentation Cracked, Not Broken as we explore the critical and relevant topic of mental health.
---
---
"Dick, my dad, had long golden curls," said Barb Baker, 81, a longtime Craig resident and Barker's daughter. "He was a very nice looking little boy, and he could sort of sing and dance well enough to satisfy the kids.
"So he became Buster Brown."
For most of his youth, Barker traveled the country impersonating Buster Brown.
But, he didn't much care for the frilly lace, satin and velvet he was forced to wear as the character, his daughter said. He was forced into the Buster role by his mother, she added.
Instead, his heart lay in the West, and he longed to be a true cowboy, Baker said.
After stepping aside as Buster Brown, Barker moved to the Little Snake River Valley in Wyoming, and fulfilled his dream of being a cowboy. He died in 1976.
Although his memory lives on with friends, family and those familiar with the Buster character, Baker and the Museum of Northwest Colorado began a project more than a year ago in hopes of re-telling his story to a new generation.
Jan Gerber, assistant museum director, said she hopes to accomplish that goal by publishing a book this December about both parts of Barker's life compiled from his memoirs and his daughter's writing.
Baker said she couldn't resist sharing her father's "fascinating" journey from "a little boy in velvet and lace to a cowboy that can walk in spurs and manure."
An unhappy childhood
Barker was born in 1899 in Framingham, Mass.
Baker said her father didn't receive any formal education.
Barker had a "very unhappy" childhood, Baker said. His mother, who worked for the Brown Shoe Company, was restrictive and demanding of her son.
The young Barker was forced to comply with his mother's wishes to sit, walk and speak in a certain and often rigid way, Baker said.
When Brown Shoe Company began to look for a look-a-like for the Buster Brown cartoon character in 1906, his mother pushed Barker into the limelight.
"She just had to make a living, and she saw in him what he didn't see in himself, which is that he could have been a very bright child star," Baker said. "He was very good at what he did. Of course, he made fun of it, that he danced and sang, and he said it was pretty bad."
For about seven years, he donned Buster's signature outfit and traveled the nation performing in advertising shows.
"All the boys, in those days, made fun of him," Baker said. "The only friend he had was Tige, the dog.
"And he just absolutely hated it."
During a Buster Brown roaming promotional tour, Barker caught his first up-close glimpse of the Wild West and the cowboy lifestyle.
And as his distain for the life of impersonating Buster Brown grew, his desire to become a cowboy burned brighter, Baker said.
The young Barker made his last appearance as Buster Brown in 1913 and soon after, he enlisted in Western Military Academy. He attended the academy until he enlisted in the Army at the onset of World War I.
After being discharged from the service in 1919, he returned to the academy and graduated in 1920.
At one with the West
In 1923, Barker traveled west on horseback with his new bride, Virginia, over the Rocky Mountains and into the Yampa Valley.
They settled on a homestead in the Little Snake River Valley.
In 1940, he returned to active service in the Army for five years.
"The strange thing is that he and my mother would nearly starve to death, so he would go back in the Army," Baker said.
Despite traveling the country during his service in the Army Reserves, Baker said her father always looked forward to returning to the place he loved.
"We have always said that Snake River is the last frontier," she said. "To him, that was just his lifestyle. That is what he always loved. He wanted to be a cowboy. So, he did."
Baker contends her father became a true cowboy in every sense of the word.
Baker said she grew up under the rule that she was not to speak of her father's former persona.
Barker's distaste for his former life as Buster Brown was so great he threw away much of the memorabilia he had, Baker said.
Buster rediscovered
In the late 1960s, The Denver Post wrote an article with a large photo of Barker dressed as Buster Brown asking, "Where are you today?" Baker recalled.
"He saw that and said, 'Well, here I am,'" she said. "He wrote to them and said, 'I'm right here, been here all along.'"
The response to the article, Baker said, came as a surprise to the family.
"I kept thinking that he never wanted anybody to know until The Denver Post article came out, then he didn't (care) — everybody could know then," she said.
Barker continued to live on his homestead in the Little Snake River Valley until he eventually settled in Craig in about 1972. He had a heart attack in 1976 and died in Craig at the age of 76.
A few years ago, prompted by museum director Dan Davidson's interest in Barker, Baker dug into a trunk filled with her father's photos, mementos and memoirs of his life as Buster Brown.
Baker said she gave the rights to her father's memoirs to the museum to compile and publish in a book to share his legacy with the world.
Gerber said she and museum staff worked for more than a year to compile and re-type the memoirs, and scan and digitize many photos Barker saved.
Along with Baker — who wrote half of the book about her father as a cowboy from memory and his journals — Gerber plans to have the book published and has hopes of distributing it nationally.
Gerber is currently in the process of finalizing the book and working with the Brown Shoe Company to obtain copyright permission. She hopes to have the books printed before Christmas with an initial printing of 2,000 copies.
The museum, Gerber said, has a marketing plan to publish the book nationally.
"We feel like it is not just a local book, it's not a regional book, it can be a national publication," she said. "It has got a national market, we think, because of the Brown Shoe Company and the Buster Brown connection."
The book is titled "Richard Barker: Buster Brown and the Cowboy." It should be about 90 pages, Gerber said, and have the feeling of a comic book, of sorts, to keep with the theme of the Buster Brown comic.
Museum registrar Mary Pat Dunn designed the front and back cover designs.
Proceeds from the book will be used to help fund other books the museum hopes to publish, Gerber said.
Although there was a time Baker said her father wouldn't have wanted to share the tale of his time as Buster Brown, she thinks he would be happy knowing future generations can read about his experience.
"He finally gave up and said, 'People are really interested in this and it happened a long time ago and it is over with and I have made my life,'" she said. "I think he would be very pleased."
---
Support Local Journalism
Support Local Journalism
Readers around Craig and Moffat County make the Craig Press' work possible. Your financial contribution supports our efforts to deliver quality, locally relevant journalism.
Now more than ever, your support is critical to help us keep our community informed about the evolving coronavirus pandemic and the impact it is having locally. Every contribution, however large or small, will make a difference.
Each donation will be used exclusively for the development and creation of increased news coverage.
---
News
Fall has officially arrived, but before I can get into the season I'm looking back, more specifically to two columns I wrote back in June and July. These two columns focused on the haying season…
---
---
See more