Club offers square dancing every Friday in Hayden
Wyatt Boatright, 10, holds Reva Pankey's hand during square dancing at the American Legion in Hayden. The two are members of the Greenridge Mountaineers, a square dancing club that was founded in 1996. The club meets every Friday during the school year.
Ben McCanna
Twelve couples stood still under florescent lights on a hardwood floor. The men dressed in jeans, Western shirts and cowboy boots; the women in petticoats and frilly dresses.
Over a loudspeaker, the couples were implored to bow to each other. After a gentle bow, country western music played and the couples danced.
Every Friday night during the school year, the Greenridge Mountaineers, a 24-member square dancing club, meets at the American Legion in Hayden. The club's members — who range in age from 10 to 79 and ability levels from beginner to advanced — perform square dances and round dances.
---
---
Elaine Sturges, who has been square dancing for 44 years, said there are only two requirements to be a square dancer.
"You just have to be able to walk and listen," said Sturges, 64, a Steamboat Springs resident.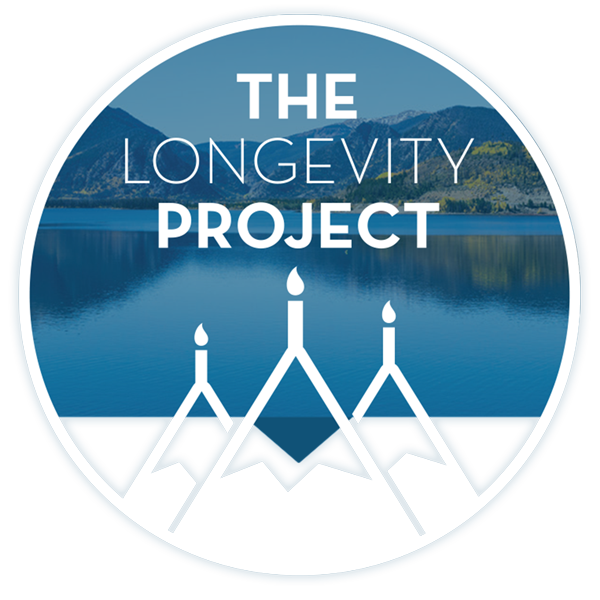 Participate in The Longevity Project
The Longevity Project is an annual campaign to help educate readers about what it takes to live a long, fulfilling life in our valley. This year Kevin shares his story of hope and celebration of life with his presentation Cracked, Not Broken as we explore the critical and relevant topic of mental health.
---
---
"It's an easy way to dance. If you take ballroom dancing, you've got to memorize the dance steps. In square dancing, the caller tells you what to do."
The club began in 1996, founder Bev Mack said. Members hail from Craig, Meeker, Hayden, Steamboat Springs, Oak Creek and Yampa.
Mack, who lives in Oak Creek, had been traveling to other parts of the state and country to square dance. She decided there was a need for a club in Northwest Colorado.
"It's a good thing to do socially and physically," she said. "There aren't an awful lot of physical things in the community for people to do … people who are on the downhill side of middle age.
"I have been told that if you dance all night long, you have walked the equivalent of 7 miles …or at least the lady has."
Winfield Pankey, who has been square dancing for 22 years, also enjoys the exercise the dancing offers.
"It's wonderful exercise and a lot of fun," said Pankey, 78, a Craig resident. "And it's a good time-passing deal. It's better than sitting at home doing nothing."
Sturges said square dancing is far better for the body and soul than many other Friday night events.
"It's a lot healthier than hanging out at the bar for two or three hours," Sturges said. "One new person came (to the dance) and I said, 'How did you like it?' And she said, 'It's like a healthy party.'
"There's precious little drinking that goes on because you do have to concentrate," Mack said of the alcohol-free dances.
Wyatt Boatright, 10, has been square dancing in Hayden with his family since he was 8. Wyatt said he was skeptical at first.
"But then I tried it, and I really liked it," he said.
When asked if any of his friends square dance, Wyatt offered a surprising answer.
"Most of the people in here are my friends. So, yes," he said.
Wyatt's sister, Michaela Boatright, 15, said she "loves" square dancing.
Michaela said her fellow sophomores at Moffat County High School are mostly understanding of her weekly trips to Hayden.
"They don't really like it when I come here to go square dancing instead of going to the football game, but they're OK with it," she said.
Mack said the club is looking for new blood. Although club members include children, younger couples are scarce. Most couples, she said, are older than 50.
"We are really needing new members," Mack said. "It would be really nice to get people coming in."
The Greenridge Mountaineers accept beginners.
Sturges said the club's "caller" — the emcee responsible for calling the dance steps — goes out of his way to accommodate newcomers.
"He has the uncanny ability to know exactly what level every person is at," Sturges said. "So, he calls to the people who show up. If a beginner comes, he calls to that person and makes him feel successful right away.
"He's a very gifted teacher."
The caller is Jim Kline, a middle school teacher who lives in Rawlins, Wyo. Every Friday during the school year, Kline drives 137 miles each way to call the dances in Hayden.
"The drive is two hours and 20 minutes," Kline said. "I come down because those people are super people."
Kline said knowing how to tailor the calls for dancers' abilities comes with experience.
"You just know," Kline said. "I'm a school teacher by trade, so I'm constantly assessing where kids are."
Sturges said it doesn't take long for beginners to feel comfortable on the dance floor. And eventually, the moves become second nature.
"At this point in time, I don't have to think about it," Sturges said of the dance moves. "There's a connection between my brain and my body.
"It's just like typing. After you've typed for a while, your fingers just go there. You don't have to think, 'Where's E or F on the keyboard?'"
Mack said that once you learn the moves, square dancing can be an easy entrée into other communities or cultures.
"You can go almost anywhere in the world and find a square dance club," Mack said. "The calls may be in a different accent, but the calls will mean the same thing.
"It's a really good way to intermingle with the native population."
Kline, who has called dances professionally in 17 states, agreed. For him, square dancing is a ticket to travel.
"My son lives in Virginia, so I call on the way out and call on the way back," he said.
In fact, the reason the Greenridge Mountaineers meet only during the school year is due to Kline's travel schedule.
"I travel across the country in the summer. I call all over the place," he said.
Mack said she doesn't feel square dancing is in danger of dying out.
"I don't believe it's as alive as it used to be, but like every other thing — whether it's a particular school sport or anything else — it waxes and wanes," she said.
---
Support Local Journalism
Support Local Journalism
Readers around Craig and Moffat County make the Craig Press' work possible. Your financial contribution supports our efforts to deliver quality, locally relevant journalism.
Now more than ever, your support is critical to help us keep our community informed about the evolving coronavirus pandemic and the impact it is having locally. Every contribution, however large or small, will make a difference.
Each donation will be used exclusively for the development and creation of increased news coverage.
---
News
Citing a concern of increasing COVID-19 cases and stagnating vaccine rates in Routt, Moffat and Grand counties, 14th District Chief Judge Michael O'Hara issued an order Friday directing court proceedings to return to a completely…
---
---
See more