Cathy Hamilton: No boys allowed
The ladies' room is a woman's sanctuary.
Not only is it the place where we answer the call of nature, it can often provide a welcomed respite from, frankly, an evening with men.
Guys often ask why gals find it necessary to accompany each other to the bathroom. This is a legitimate question only if you believe that all we're doing in there is, well, relieving ourselves.
---
---
The ladies' room agenda is long and complicated. There are handbags to admire, aspirin to borrow, exes to discuss, hair to comb, lipstick to reapply, bra straps to straighten, breasts to be repositioned in Wonder Bras, waistlines to gripe about, relationship statuses to update and analyze, reality shows to rehash (and, yes, sometimes politics, but that's generally a coed thing), party fouls to confess, diets to compare, kids to rant over, butts in new jeans to scrutinize, new people to meet …
I could go on, but I hate rambling sentences.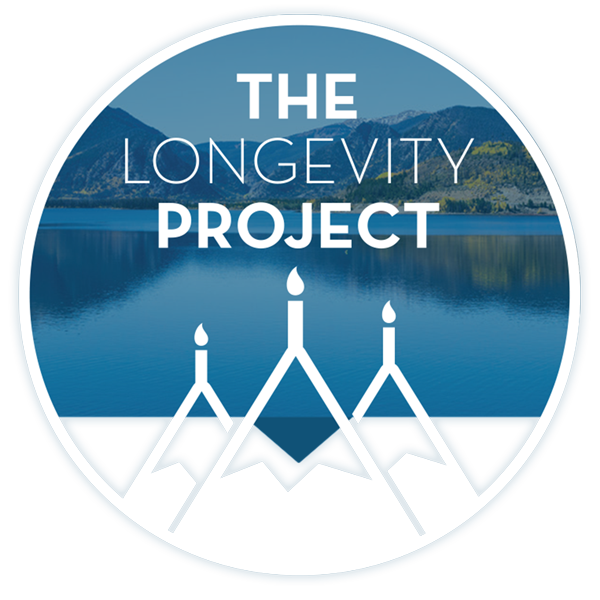 Participate in The Longevity Project
The Longevity Project is an annual campaign to help educate readers about what it takes to live a long, fulfilling life in our valley. This year Kevin shares his story of hope and celebration of life with his presentation Cracked, Not Broken as we explore the critical and relevant topic of mental health.
---
---
The point is, we females depend on the privacy and impenetrability of the ladies' room to accomplish everything on our agendas — and here's the important part — with our own kind!
That's why I can't imagine what the owners of a "new Asian cuisine" restaurant were thinking when they put windows, instead of mirrors, in their public restrooms. Now, these aren't windows that look out onto the street or even the back alley.
These windows look into the neighboring restroom of the opposite sex. As in, the gender that's not your own!!
In case you still can't grasp the concept, allow me to paint you a picture:
You've just enjoyed a delicious meal of Hunan Double Delight with almond milk tea, when your bladder beckons. Excusing yourself, you dash to the ladies room. (For simplicity's sake, let's pretend you're solo this time.)
You dart into one of two available stalls, do your thing and emerge to wash your hands, reapply lip gloss and check to see if your new push-up bra is holding up its end of the bargain.
Finished with hand washing, you reach into your blouse for the standard cup check and glance up into the glass, fully expecting to see your mirror image with her hand in your shirt, looking back.
Instead, what you see is a bearded dude in a "That's what she said" T-shirt, picking his teeth and staring at you like a freaking deer in the headlights.
You scream, "What the WHAT?!!" and crumble to your knees in fear.
Struggling to your feet, you realize that instead of a mirror, you are looking directly into the men's room. And the men (pause for "putting two-and-two-together" gasps) are peering into YOUR inner sanctum!!
As Dave Barry would say, "I am not making this up."
After discovering this new curiosity (novelty? nightmare?), I spoke with the restaurant employee — a young woman, shockingly — whose idea it was to replace the bathroom mirrors with regular glass. She assured me the concept was nothing new.
"I've traveled to Germany and they don't even have men's and women's restrooms there," she said. "Everything is unisex. It's no big deal.
Besides, you can't see into the stalls."
But, her motivation was not to emulate Deutschland. The idea was to curb food fights and improve sanitary conditions.
Huh?!
"We've had a problem with college kids throwing cake around the bathrooms," she explained, referring to the restaurant's private party business in separate karaoke rooms. "I thought if the girls knew the boys were looking at them, and vice versa, they might behave better and not make such a mess."
She added, the strategy seems to be working.
While I understand not wanting to wipe icing from a sticky restroom floor (and c'mon, college students — young adults that you are — that stuff should have stopped in preschool), the restaurant is completely missing the point.
Forget the creep factor (which in itself is a deal-breaker), but I have bonded with more women in front of ladies room mirrors than in any other random public place. Some of them, I knew; others were perfect strangers. Someone starts by asking, "Who cuts your hair?" and winds up telling you the intimate details of her last marriage.
That's how we roll in the powder room. It's a girls' clubhouse. Our Augusta National, if you will.
No offense to Germany or the restaurant owners, but the rule must remain: No boys allowed.
---
Support Local Journalism
Support Local Journalism
Readers around Craig and Moffat County make the Craig Press' work possible. Your financial contribution supports our efforts to deliver quality, locally relevant journalism.
Now more than ever, your support is critical to help us keep our community informed about the evolving coronavirus pandemic and the impact it is having locally. Every contribution, however large or small, will make a difference.
Each donation will be used exclusively for the development and creation of increased news coverage.
---
Start a dialogue, stay on topic and be civil.
If you don't follow the rules, your comment may be deleted.
User Legend:

Moderator

Trusted User
---
News
Fall has officially arrived, but before I can get into the season I'm looking back, more specifically to two columns I wrote back in June and July. These two columns focused on the haying season…
---
---
See more