Cathy Hamilton: Mom's new boyfriend
You think your life is weird, my mom has a new boyfriend.
I'll admit, my reaction to the news could have been more, well, measured.
"Who is this boy — I mean, man — and where did you meet him?" I demanded. "How long have you known each other? What do his parents do?" (I later realized the last question was likely moot.)
---
---
"I've known him for years," Mom replied, matter-of-factly. "We're in the same dinner club. Your father knew him, too."
"But, what are his intentions, Mother?" I continued, undaunted. "Are they honorable? How old is he? Oh, my God. Is he young? I'll bet he's one of those opportunistic gigolo types…"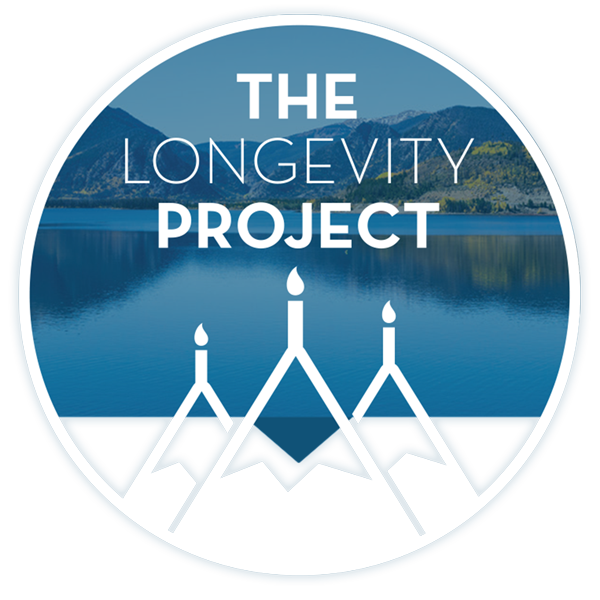 Participate in The Longevity Project
The Longevity Project is an annual campaign to help educate readers about what it takes to live a long, fulfilling life in our valley. This year Kevin shares his story of hope and celebration of life with his presentation Cracked, Not Broken as we explore the critical and relevant topic of mental health.
---
---
"He's 82," she answered, giving me pause … For exactly three seconds.
"Well, what do you guys do? I mean, is it … well, you know … are you …"
My mother assumed her signature cat-that-swallowed-the-canary expression. I knew the look well. She wasn't giving anything up without a fight.
"We're just having a good time, that's all," she said with a grin.
"What do you mean 'good time'? As in, 'For a good time, call Grandma'?!?" I snapped. "You're 77!!"
Please don't misconstrue. It's not that I begrudge my mom another shot at romance.
Dad's been gone, but not forgotten, for two-and-a-half years. Life goes on. Besides, I've always been a big believer in second chances. And, an even bigger fan of love.
That said, there was something about this situation that had me — how do I put this? — Totally freaking out!
Believe me, I know all too well what it's like to be a member of the so-called sandwich generation. I've read AARP magazine. I meet all the criteria:
Fifty-five on my upcoming birthday? Check.
Young-adult-child-in-transition living at home? Check.
Mother-in-law recently moved to nursing facility? Check.
I was prepared for those situations, at least.
But, to discover that, at the ripe old — I mean, advanced — age of 77, my mother is, well, still ripe for the picking?! By an 82-year-old farmhand, no less?
They didn't cover this in the sandwich generation handbook.
"What if it doesn't work out?" I asked my husband, panic-stricken. "What if her heart gets broken? Or, worse, what if it does work out and they get serious? Oh my God, what if she gets pregnant?!? I'll tell you right now, we are too old to be raising babies if something…."
Clearly, my frantic mind had defaulted to the young-adult-child-in-transition worst-case scenario.
I needed to calm down. But, there wasn't enough herbal tea in China.
"I'd like you to meet him," Mom said, recently. "I think you'll hit it off."
"Meet him? Already?" I asked, startled. "Don't you think this is kind of sudden? What's the rush?"
"Cathy," Mom replied, "I'm 77; he's 82. Carpe diem."
I drove into the city for the first encounter.
The boyfriend rang the doorbell, waving eagerly through the glass as soon as my mother came into view.
He looked nothing like my father, save for the natty Brooks Brothers attire. But, the light in his eye when he greeted my mother rang familiar and sincere.
We dined at a lovely French restaurant where the hostess knew them by name and seated us in their "usual booth."
"Hmm," I said to myself. "This could be more serious than I thought."
Mom was right. The boyfriend and I did hit things off. We laughed easily and talked about topics from A to Z. I tried not to notice they were holding hands under the table.
Driving home, I felt relieved the experience was only a fraction as weird as I had expected. I hoped the boyfriend felt the same.
I was honestly and unequivocally happy for Mom. She had found a fun companion and a friend with benefits that are rightfully — and mercifully — none of my business. She was getting her second chance.
A sense of calm enveloped me as a traveled along the turnpike. Suddenly, the shrill ring of my cell phone broke the silence. It was my daughter, calling from a bar.
"Hey, Mom," she yelled over the din. "I'm meeting some guys from the band downtown. Let the dog out before you go to bed, OK?"
"Wait a minute!" I demanded. "What guys in what band? Where did you meet these guys? Where are they from? What are you doing hanging out with guys in a band, anyway? Where are you? Do you know what time it is …?"
---
Support Local Journalism
Support Local Journalism
Readers around Craig and Moffat County make the Craig Press' work possible. Your financial contribution supports our efforts to deliver quality, locally relevant journalism.
Now more than ever, your support is critical to help us keep our community informed about the evolving coronavirus pandemic and the impact it is having locally. Every contribution, however large or small, will make a difference.
Each donation will be used exclusively for the development and creation of increased news coverage.
---
Start a dialogue, stay on topic and be civil.
If you don't follow the rules, your comment may be deleted.
User Legend:

Moderator

Trusted User
---
News
Citing a concern of increasing COVID-19 cases and stagnating vaccine rates in Routt, Moffat and Grand counties, 14th District Chief Judge Michael O'Hara issued an order Friday directing court proceedings to return to a completely…
---
---
See more