Cathy Hamilton: A more succinct world
The e-mail read:
"I am reaching out to you because Madge shared with me some concerns she's having with an issue that mirrored concerns you shared with me in the past. Please reach out to her."
I rushed to Madge's office and rapped urgently on her office door.
---
---
"Come in," came the reply.
I stepped inside, smiled sympathetically and opened my arms wide in my best "Come to mama" pose.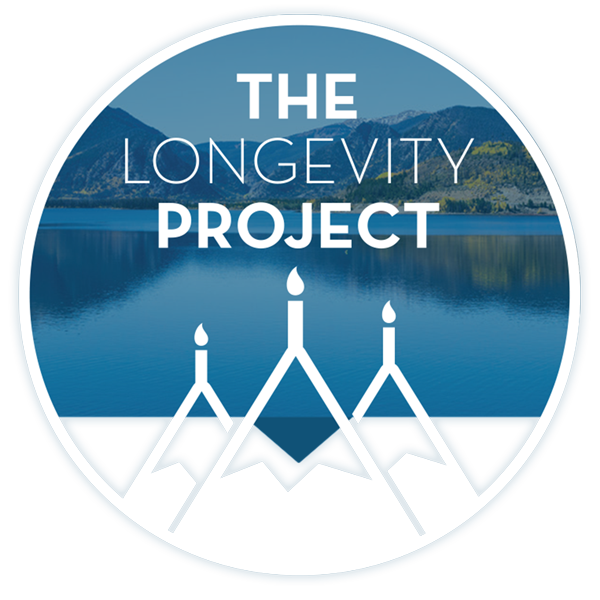 Participate in The Longevity Project
The Longevity Project is an annual campaign to help educate readers about what it takes to live a long, fulfilling life in our valley. This year Kevin shares his story of hope and celebration of life with his presentation Cracked, Not Broken as we explore the critical and relevant topic of mental health.
---
---
Madge looked at me, quizzically.
"Excuse me?" she said.
"C'mon," I said. "Give us a hug."
"But, I don't under …"
"I'm reaching out," I replied. "You know, the issue? Your concerns?"
Madge looked scared.
"I'm sorry, I really don't know what you're talking about."
Uh-oh. Neither did I, but I broke into my best Diana Ross shtick, anyway:
"Reach out and touch somebody's hand…" I warbled, my arms waving rhythmically above my head. "Make this world a better place, if you can."
"SECURITY!!" Madge cried.
Oh, all right. I made that up. There is no Madge. The Diana Ross routine never happened (at least, not outside of my shower stall).
But, I can't tell you how many communiqués I've read lately containing the phrase "reach out," and it's become an "issue" that's causing me grave "concern."
"Reach out" — meaning "contact," "call" or "e-mail" — is the insidious new darling of corporate and social cant — a presumably warmer and fuzzier, kinder and gentler way of saying: "get with."
Call me cold, fuzz-less and mean, but I much prefer the latter.
(Note to the uninitiated: "Reach out" can but doesn't always mean "hook up with." Do not, I repeat, do not use them interchangeably in the workplace.)
I know "reach out" isn't meant to be taken literally. Not that I would have a problem reaching out to my colleagues and acquaintances in that way. Most of them are clean, sweet-smelling people with fresh breath and no communicable diseases, and I am a bit of a hugger.
It's just that I'd much rather get them on the phone.
"Reach out" is another one of those irritating language trends that get my goat, much like the horrific practice of using nouns as verbs:
"We'll interface on that this afternoon."
"I'll calendar it for March 27th."
"Let's dialogue offline about this."
ACK! I could scream whenever I hear them, but I'm afraid that might be an "issue" of "concern" for H.R., and who needs to take chances with a 9.7 unemployment rate?
I'm a writer, so I'm all for colorful language. Life would get pretty dull if the vernacular never varied year after year. But, come on, people!
Does everything we utter anymore have to be all fancied up and fussy-fied?
Need we really say, "I have to tell you …" or "I will share with you that …" before we tell or share the thing we want to tell or share?
Must we always "define the question," or is it true that "we don't know what we don't know"?
When people say, "It is what it is," is it? Is it, really? And what the what is a "net-net," anyway?
Are phrases like "That said …" or "having said that …" simply new ways for the verbose to get more airtime?
Does the "input" really affect the "uptake" so that "output" can be "optimized" for the best "outcome"? And, what exactly did I just mean by that question?
While we're at it, what's the deal with meteorologists using lines like, "And on your Tuesday, expect a shower and a few pop-up thunderstorms"? When did it become MY Tuesday? Doesn't Tuesday belong to everyone? Or does it, in fact, belong to no one?
Tuesday is just Tuesday. No possessive adjective required!
Instead of saying, "Thanks for sharing," couldn't we just say "thanks"? Or even, "Right on"? I'd rather channel the Mod Squad than some 1980s support group facilitator.
I'm hoping this little diatribe will have people circling the wagons, running ideas up the flagpole, and shifting their paradigms to solution the issue, stop being redundant and maximize their relevancies in this synergetic universe by utilizing my favorite mantra: Keep it simple, stupid.
Let this column be my small contribution to an easier-to-understand and more succinct world. Because if it keeps up like this, someone will have to "reach out" to me in a padded cell.
---
Support Local Journalism
Support Local Journalism
Readers around Craig and Moffat County make the Craig Press' work possible. Your financial contribution supports our efforts to deliver quality, locally relevant journalism.
Now more than ever, your support is critical to help us keep our community informed about the evolving coronavirus pandemic and the impact it is having locally. Every contribution, however large or small, will make a difference.
Each donation will be used exclusively for the development and creation of increased news coverage.
---
Start a dialogue, stay on topic and be civil.
If you don't follow the rules, your comment may be deleted.
User Legend:

Moderator

Trusted User
---
News
Citing a concern of increasing COVID-19 cases and stagnating vaccine rates in Routt, Moffat and Grand counties, 14th District Chief Judge Michael O'Hara issued an order Friday directing court proceedings to return to a completely…
---
---
See more