Boots on the ground: Craig Marine returns home, reflects on Iraq, Afghan experiences
Wacie Laabs' tattoos — a U.S. Marine Corps emblem, a Celtic cross, the word "Honor" inked in old English — can almost be viewed as his road map to war.
The tattoo on his right arm is the beginning.
It's the Marine Corps emblem, seared into his flesh when Wacie was home in Craig after finishing 13 weeks of boot camp. Next, the map winds to the Celtic cross on his left arm; he got it days before a seven-month deployment to Iraq.
---
---
And then there's "Honor," the virtue by which Wacie said he tries to live his life, on his right forearm. He got it his last weekend stateside before shipping to Afghanistan.
The map stops there — for now.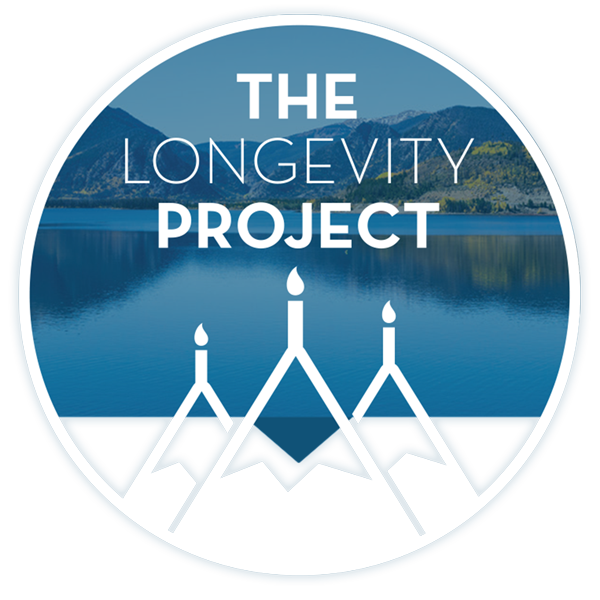 Participate in The Longevity Project
The Longevity Project is an annual campaign to help educate readers about what it takes to live a long, fulfilling life in our valley. This year Kevin shares his story of hope and celebration of life with his presentation Cracked, Not Broken as we explore the critical and relevant topic of mental health.
---
---
Wacie has spent 14 combined months in Middle East war zones.
He has never been hit or injured. He's seen it with others, certainly. Lost a friend killed in action. Knows men injured by roadside bombs.
But not him, knock on wood.
On the surface, it might sound like the tattoos are a good-luck charm, but that's not necessarily so, he said. His lucky talisman comes from his mother, Craig resident Sonja Laabs.
"When I went to Iraq, my mom bought me a cross (necklace)," said Wacie, who returned Monday night to Craig. "She gave it to me before I deployed the first time. I wore it every single day through Iraq. I came home and I gave it back to her.
"Before I left for Afghanistan, she gave it back to me. I wore it every day and I just gave it back to her when I got home. … I never took it off. Not once until then."
Wacie, 21, is a 2006 Moffat County High School graduate. He enlisted in the Marine Corps at 17, and went to boot camp two weeks after graduating MCHS.
He's an infantry machine gunner, a corporal with Kilo Company, Third Battalion, Fourth Marine Regiment, First Marine Division.
"I haven't ever wanted to be anything else," said Wacie, of serving in the Marine Corps. "Since the fourth grade on, all I've wanted is to be a Marine. The inspiration for that is my dad (Duane). I've always looked up to him."
Service is tradition in the Laabs family.
Duane served in the Army from 1983 to 1986. All of Wacie's uncles served, too. When it came time for Wacie to decide what he wanted to do with his life, there wasn't much of a choice to make, he said.
"Society today has no sense of honor, of serving your country, of serving your country before yourself," Wacie said. "It's all about the individual. I find it (disheartening), to be honest with you.
"Serving your country is the biggest honor a man can have."
However, it doesn't come without cost, he said.
When he was deployed in 2008 for a seven-month stint in Iraq, the insurgency was dying down. He didn't encounter much in the way of war, but enough to be introduced to it.
"You feel a lot of different things," he said, of going to war. "I was nervous, but excited at the same time. … It's like being a nurse and then never getting to step foot in the hospital. It's the same thing — you want to find out what it's like. It's one of those things you have to experience for yourself."
Afghanistan was different, more dangerous.
He went in October 2009, and was there until last week.
On his first day in Afghanistan, while flying from an operating base to a combat outpost, the enemy opened fire on his chopper. Since then, Wacie's taken direct fire, seen bombs, been ambushed, and gone on numerous missions, raids and patrols.
He's lost a friend, a comrade who was shot and killed.
During war, he said, you get to know who you're serving with, so much that "every guy in my squad, I could write a book about him."
His friend's death was tough, he said.
"I just couldn't believe it," Wacie said. "I just broke down. I had to be by myself. … That was the worst time I had over there."
Wacie's words harden when asked of the enemy. He rattles off facts and a few opinions.
The enemy is anywhere from 10 to 80 years old, Wacie said. The enemy is an untrained amateur, but capable with small-unit tactics. The enemy is a religious radical who believes he's fighting a holy war.
The enemy is always — always — watching the Americans, Wacie said.
"It's a constant game of cat and mouse," he said. "(The enemy) sees what our tactics are and comes up with a way to put up an (improvised explosive device) or ambush us to counteract that. We counteract that and then they counteract that. It's a constant back and forth.
"The enemy, you don't underestimate him. He's very smart."
And, he said, you never know who the enemy is.
"He's not wearing a uniform like you are," Wacie said. "He blends in. You don't know who he is. You could be talking to him and not know what's going on with that."
As for politics behind the war, Wacie doesn't get knotted up in it. It's not his place to decide policy, he said.
"You take an oath to obey orders — to obey the orders of the president of the United States and officers appointed over you," he said. "That's what I do. I don't question if I should be doing this. I obey my orders."
Days can be grueling in Afghanistan, and deployments mentally and physically draining.
Wacie's company conducts patrols that can last anywhere from four to eight hours over rough terrain. They cover ground with a "fast operational tempo," he said. Then, they pull guard duty and "watch desert."
Sleep is always in short supply, and your guard is always up. Your weapon — magazine inserted — is never farther than an arm's reach away.
Being home is a relief.
"You're used to going 100 miles an hour and then everything just slows down (at home)," he said. "You see green grass again. People walking down the street and paved roads. (You) sleep in a bed with blankets, get a hot meal with actual food, take a hot shower. It's hard to explain. It's definitely a good feeling."
Wacie will be in Craig until May 25. He'll rest and then regroup for service again.
His four years are up in June. He plans to re-enlist.
He's certain he'll go back to Afghanistan and his mother's cross will go with him, not so certain another tattoo, another mark for the map, will be part of it like before.
Afghanistan is where the war is, and where there's war there are Marines.
"I'm not going to complain about it," he said. "We've still got guys over there making sacrifices."
He's got a message for people at home, too, something he wants the citizenry to know about those serving in hostile places. It's important to Wacie you know this.
"Don't forget our boys are still over there," he said. "We're doing our best. There is still a war going on. It's a hard situation in Afghanistan, but we're doing our best and there is no doubt we will win."
---
Support Local Journalism
Support Local Journalism
Readers around Craig and Moffat County make the Craig Press' work possible. Your financial contribution supports our efforts to deliver quality, locally relevant journalism.
Now more than ever, your support is critical to help us keep our community informed about the evolving coronavirus pandemic and the impact it is having locally. Every contribution, however large or small, will make a difference.
Each donation will be used exclusively for the development and creation of increased news coverage.
---
News
Citing a concern of increasing COVID-19 cases and stagnating vaccine rates in Routt, Moffat and Grand counties, 14th District Chief Judge Michael O'Hara issued an order Friday directing court proceedings to return to a completely…
---
---
See more