Bockelman: 'Jonah Hex' tells the story of a dull, dusty, dirty gunslinger
Movie at a glance
"Jonah Hex"
Rating: 2 out of 4 stars
Time: 85 minutes
Starring: Josh Brolin, Megan Fox, John Malkovich and Aidan Quinn.
Movie at a glance
"Jonah Hex"
Rating: 2 out of 4 stars
Time: 85 minutes
---
---
Starring: Josh Brolin, Megan Fox, John Malkovich and Aidan Quinn.
The term "dead or alive" applies to the job description of bounty hunters, but for the title character of "Jonah Hex," replacing the "or" with an "and" seems more appropriate.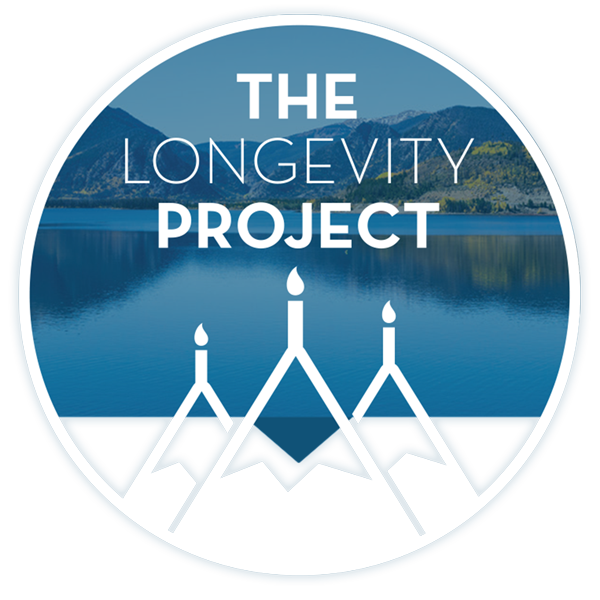 Participate in The Longevity Project
The Longevity Project is an annual campaign to help educate readers about what it takes to live a long, fulfilling life in our valley. This year Kevin shares his story of hope and celebration of life with his presentation Cracked, Not Broken as we explore the critical and relevant topic of mental health.
---
---
Once a proud defender of the Confederacy, former soldier Jonah Hex (Josh Brolin) no longer has an allegiance to the South. Or the Union, for that matter.
More than a decade has passed since the end of the Civil War and he has spent that time as a gun-for-hire, making a name for himself not only for his tracking skills, but also for his deformed face, a souvenir from the deranged general (John Malkovich) who killed his family and left him for dead.
Half-revived by the Crow Indians, Hex has since walked the line between life and death, able to communicate with corpses, a talent that could prove useful to President Ulysses S. Grant (Aidan Quinn), whose men need help protecting the country during the Bicentennial.
Hex wants nothing to do with the politics, but when he learns his erstwhile enemy is alive and plotting terrorist attacks around the nation, he's more than happy to save America while getting his own personal revenge.
Brolin is a little too good-looking to be playing a gruesome comic book figure like Jonah Hex. Sure, he can have a serious burn mark crafted on his face by the makeup department, give a Southern-accented growl out of the hole in his cheek, but otherwise, he doesn't really give off the impression of a man who's gone through such hardships.
Megan Fox has the same problem as Laila, a prostitute who has a special place for Hex in her heart. Despite being in a role that seems to fit her like a glove, the same cannot be said of the actress's wardrobe, appearing downright anemic in a corset that looks like it should be worn by a large doll.
No stranger to villainous roles, Malkovich is fine as Quentin Turnbull, a Southerner who lost everything during the war and only wants to celebrate the country and its 100th year of independence by completely destroying it, most notably with a weird-looking set of orange globes that are apparently the Reconstruction period's answer to weapons of mass destruction.
That Eli Whitney certainly was ahead of his time …
The anachronisms are plentiful in this screen version of the second-tier DC Comics title, and in that vein, it's especially comparable to the disastrous "Wild Wild West."
But then, a pair of crossbow handguns that fire sticks of dynamite and an array of saddle-side machine guns are much easier to take in than a giant mechanical spider.
It would all be in good fun if it weren't for the increasingly grotesque content in this reimagining of the post-Civil War United States.
Take your pick from what's worse: a snake-man who takes on all challengers in an underground fighting ring or the fact that the main character really seems to enjoy bringing people back to life only to kill them again.
Stylized as some semblance of a Western, this is a long way off from the likes of "The Good, the Bad and the Ugly" — although the third adjective in Sergio Leone's film is a pretty helpful description — and the makers don't appear to have any one target audience in mind
The musical score was handled by both heavy metal group Mastodon and "The Hurt Locker" composer Marco Beltrami, and a production team that includes former "Friends" star Matt Le Blanc and Akiva Goldsman, whose résumé looks like a smattering of Leone's work, with the good, — "A Beautiful Mind" — the bad — "Lost in Space" — and the ugly — "Batman & Robin."
"Jonah Hex" could be considered a happily mindless comic book movie, but shouldn't such a movie look like it was fun and easy to make? Unlike Marvel Comics' "Ghost Rider," which has a handful of likenesses, it's painful to see just how much work went into this.
If not for the short running time and quick pace, being on the receiving end of Turnbull's personalized branding iron might be preferable.
---
Support Local Journalism
Support Local Journalism
Readers around Craig and Moffat County make the Craig Press' work possible. Your financial contribution supports our efforts to deliver quality, locally relevant journalism.
Now more than ever, your support is critical to help us keep our community informed about the evolving coronavirus pandemic and the impact it is having locally. Every contribution, however large or small, will make a difference.
Each donation will be used exclusively for the development and creation of increased news coverage.
---
Start a dialogue, stay on topic and be civil.
If you don't follow the rules, your comment may be deleted.
User Legend:

Moderator

Trusted User
---
News
Craig Middle School staff will continue to wear masks this week, and two other schools in the district are close to doing the same, according to numbers from the Moffat County School District's COVID-19 dashboard.
---
---
See more