Andy Bockelman: 'My Soul to Take' is lazy effort for horror master
'My Soul to Take'
2 out of 4 stars
107 minutes
Starring: Max Thieriot, John Magaro, Emily Meade and Raul Esparza.
Now playing at the West Theatre.
As the night for creepy movies comes ever closer on the calendar, audiences prepare to scare themselves silly whether through classic horror fare or whatever new material is out for Halloween. And, if you go through enough of the slasher films of the last few decades, you'll notice a similar pattern in this year's "My Soul to Take."
But, what else is new?
Today is Ripper Day in Riverton, Mass., the local holiday celebrating the disappearance of Abel Plankov (Raul Esparza), the Riverton Ripper, a serial killer who infamously murdered seven teenagers 16 years ago.
---
---
No one knows if he died or merely vanished that fateful night, but tied to his fate are the Riverton Seven, a group of kids who were born the night of the Ripper's last hurrah. Included in the lineup are dimwitted jock Brandon (Nick Lashaway), visually impaired Jerome (Denzel Whitaker), pious Penelope (Zena Grey), nerdy Jay (Jeremy Chu), wise-cracking Alex (John Magaro), popular girl Brittany (Paulina Olszynski) and sensitive Bug (Max Thieriot).
For years, the Seven have been raised to believe that the Ripper will return with sinister plans in mind for them, either by killing them, or worse, taking over their soul with his evil spirit. Though all of them take it seriously, Bug has been seriously bothered by the superstition lately.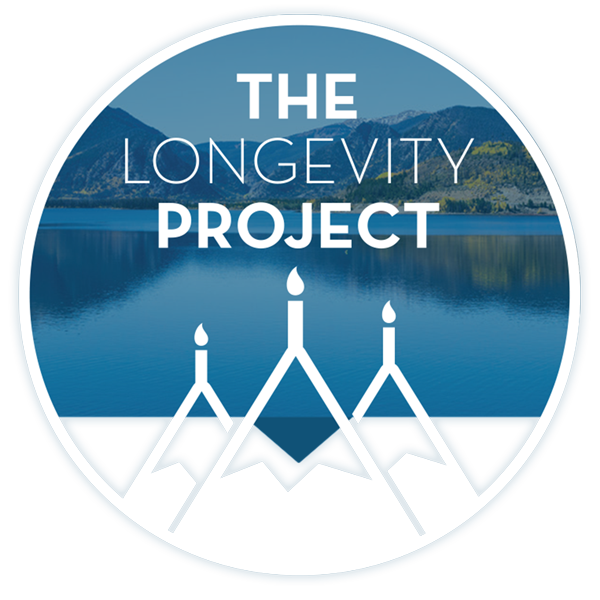 Participate in The Longevity Project
The Longevity Project is an annual campaign to help educate readers about what it takes to live a long, fulfilling life in our valley. This year Kevin shares his story of hope and celebration of life with his presentation Cracked, Not Broken as we explore the critical and relevant topic of mental health.
---
---
But, nightmares are the least of his concerns as the day wears on and his classmates begin to drop off one by one, leaving him to wonder why he is being saved for last.
Every slasher movie needs a wide variety of teens to be helpless victims, and every clique is represented here, led by Thieriot as central characer Bug, a fearful and confused misfit with a history of psychological problems that he doesn't understand. Seeing visions of his dead peers all day long during their shared birthday certainly can't help matters.
But, he has some security in friends, even if the only members of the Seven who understand him are doomsayer Grey and smart-mouthed Magaro, who is consistently abused by his stepfather (Lou Sumrall).
Well, you can't be too choosy when you're marked for death.
There are enemies about, as well, with big man on campus Lashaway only a couple steps away from having the personality of a rapist. Olszynski is sweetly sinister as the rich girl who secretly has a crush on Bug but thinks him beneath her, though she's no match for Emily Meade as Fang, Riverton High School's answer to Al Capone, who knows more than she's saying about the Ripper and his latest incarnation.
As any horror buff knows, the dumber and nastier the characters, the more fun it is to see them get slaughtered. Writer/director Wes Craven knows this, partly because he played a key part in creating this formula.
The maker of "A Nightmare on Elm Street" and the "Scream" trilogy — soon to be a tetralogy, come spring 2011 — draws plentiful influence from his own library of the blood and guts genre. He knows just how badly people want to see killers who just won't die no matter how many times you shoot them and victims who just never seem to have the good sense not to poke around abandoned corridors or to run through spooky woods all alone.
Riverton also has a weirdly unique feel as a community where this onslaught of killings is part of the daily routine and teenage gore is absolute normalcy.
But, for all its inspiration from countless slasher flicks, Craven's latest feels more like a sloppy rehash than an homage.
Besides having a complicated and confusing story that works much too hard at trying to surprise us, the killer has an incredibly weak back story, with the Ripper having none of the true fiendishness of boogeyman Freddy Krueger or the meta-humor of Ghostface. Even going outside Craven's own body of work, the character is little more than a third-rate Jason Vorhees or Michael Myers.
Plus, what a stupid-looking mask.
"My Soul to Take" is alright if you're looking for something to give you a few jolts of fright on a dark October's night. However, with an endless list of scarier movies with the exact same premise circulating, you may want to use this as an appetizer before indulging in something more fulfilling.
Now playing at the West Theatre.
---
Support Local Journalism
Support Local Journalism
Readers around Craig and Moffat County make the Craig Press' work possible. Your financial contribution supports our efforts to deliver quality, locally relevant journalism.
Now more than ever, your support is critical to help us keep our community informed about the evolving coronavirus pandemic and the impact it is having locally. Every contribution, however large or small, will make a difference.
Each donation will be used exclusively for the development and creation of increased news coverage.
---
News
Editor's note: This story was updated at 6:45 p.m. to include a response from the Bureau of Land Management's national office.
---
---
See more