Andy Bockelman: 'Jackass' is vile, juvenile and stupid … and hilarious
Movie at a glance
"Jackass 3D"
2.5 out of 4 stars
94 minutes
Starring: Johnny Knoxville, Bam Margera, Steve-O and Ryan Dunn.
Playing at 7 p.m. today at West Theatre.
Movie at a glance
"Jackass 3D"
2.5 out of 4 stars
94 minutes
---
---
Starring: Johnny Knoxville, Bam Margera, Steve-O and Ryan Dunn.
Playing at 7 p.m. today at West Theatre.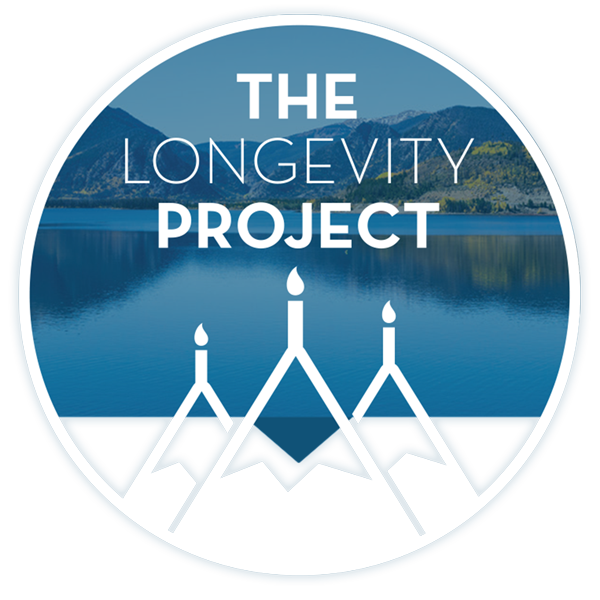 Participate in The Longevity Project
The Longevity Project is an annual campaign to help educate readers about what it takes to live a long, fulfilling life in our valley. This year Kevin shares his story of hope and celebration of life with his presentation Cracked, Not Broken as we explore the critical and relevant topic of mental health.
---
---
The traditional gift for a 10th anniversary would be something made out of tin or aluminum accompanied by a bouquet of daffodils.
If you're looking to give something to the boys of the "Jackass" franchise, a better present might be a set of crash helmets or a group discount on tombstones.
No sense in being unprepared.
The "Jackass" gang is back in their third feature film, with Johnny Knoxville leading his troupe of loyal lunkheads into yet another series of misguided stunts, pranks and all-around moronic behavior.
It's every man for himself as they try anything and everything in the name of entertainment, whether it's being knocked around by professional football players, ingesting each other's bodily fluids or taunting wild animals knowing full well what the consequences are.
And, with stunts that include withstanding a barrage of paintballs in mid-air or running through a gauntlet of Tasers and cattle prods, you know these guys are feeling the pain.
Knoxville wins us over right from the get-go, donning a tuxedo while revving up a Jet Ski in a backyard swimming pool before jumping over a hedge. No, there's no particular reason for such a costume, but it's not like any of these stunts have been well thought out.
Of course, the amount of work that goes into creating Knoxville's wily alter ego, elderly Irving Zisman is mind-boggling.
As for the rest of the group, skateboarder Bam Margera once again provides his parents, Phil and April, with the same amount of duress, yanking Phil's chest hair out with Super Glue and later sending castmate Chris Pontius into their hotel room dressed as an insane gorilla.
But, he gets his just desserts.
If you thought the king cobra that ophidiophobic Margera faced in the second movie was bad, wait until you see him trapped in a trailer with a gathering of more snakes than can be found in the Well of Souls in "Raiders of the Lost Ark."
As usual, fearless daredevil Steve-O gets volunteered for some of the worst stunts.
However, this time, instead of sticking a fishhook in his cheek and being used as shark bait, his low point is a toss-up between a game of "beehive tetherball" and being locked in a well-used Port-o-Potty that gets launched and dangled by a set of bungee cords.
Ryan Dunn, Preston Lacy, Jason "Wee Man" Acuña, Dave England and Ehren McGhehey round out the fun, but the usual gang of idiots — the collective title generally reserved for the writing staff of MAD Magazine — are also joined by NFL players Erik Ainge, Jared Allen and Josh Browne, actor Seann William Scott, comedian Rip Taylor and Mike Judge, who provides the movie's introduction as MTV mainstays Beavis and Butthead.
As with every episode of the "Jackass" series, the accompanying warning flanked with a skull and crossbones, crosscrutches, actually, seems totally arbitrary.
After all, if your kids try to imitate Knoxville and company by yanking out a tooth by tying it to the family car, they probably weren't that bright in the first place.
If you thought the first two movies were two of the dumbest things you'd ever seen, the third in the trilogy certainly won't change your mind. When even cameraman Lance Bangs can't keep from puking during some of the segments, you know these guys are pushing the envelope.
However, you can't deny that there is a certain amount of panache in the "Jackass" team's presentation.
Their material is nowhere near as clever as underground 1970s sketch films like "The Groove Tube" or "The Kentucky Fried Movie," but at least they look like they're having a blast.
And yes, that wording is meant to be taken literally in the explosive final segment.
"Jackass 3" may not win Knoxville any new fans, but viewers who already loved his crew's shenanigans won't be disappointed.
And, with the accompanying "Jackass 3.5" ready for a quick release on DVD, it proves that some people never learn.
"Jackass 3" is playing at 7 p.m. today at West Theatre.
---
Support Local Journalism
Support Local Journalism
Readers around Craig and Moffat County make the Craig Press' work possible. Your financial contribution supports our efforts to deliver quality, locally relevant journalism.
Now more than ever, your support is critical to help us keep our community informed about the evolving coronavirus pandemic and the impact it is having locally. Every contribution, however large or small, will make a difference.
Each donation will be used exclusively for the development and creation of increased news coverage.
---
News
Editor's note: This story was updated at 6:45 p.m. to include a response from the Bureau of Land Management's national office.
---
---
See more