Andy Bockelman: 'Guardians' features legendary animation, soaring storyline
Movie at a glance
"Legend of the Guardians: The Owls of Ga'Hoole"
3 out of 4 stars
90 minutes
Starring the voices of: Jim Sturgess, Ryan Kwanten, Geoffrey Rush and Helen Mirren
Movie at a glance
"Legend of the Guardians: The Owls of Ga'Hoole"
3 out of 4 stars
90 minutes
---
---
Starring the voices of: Jim Sturgess, Ryan Kwanten, Geoffrey Rush and Helen Mirren
In asking what big animation studio will next make its mark, you may want to keep the word "who" in mind.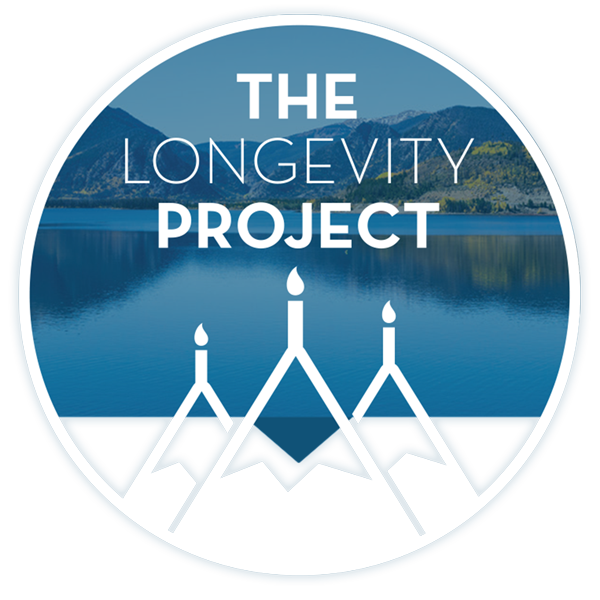 Participate in The Longevity Project
The Longevity Project is an annual campaign to help educate readers about what it takes to live a long, fulfilling life in our valley. This year Kevin shares his story of hope and celebration of life with his presentation Cracked, Not Broken as we explore the critical and relevant topic of mental health.
---
---
This isn't because you'll want to inquire about one person above others, but because such a word makes it that much easier to connect with the heroes of "Legend of the Guardians: The Owls of Ga'Hoole."
In days long ago, the owl world was at war, with the noble warrior Lyze of Kiel leading the Guardians of Ga'Hoole, a parliament of owls sworn to protect the world from evil.
Although the existence of the Guardians is questionable for some, an owlet named Soren (voice of Jim Sturgess) believes in them with all his heart, despite teasing from his brother, Kludd (Ryan Kwanten), who has long since tired of hearing the tales their father (Hugo Weaving) tells.
The two siblings find themselves in need of some serious protection when they plunge from the lofty branches of their nest, still unable to fly. Though they're saved by some much larger birds, Soren believes he may have been better fending for himself when he finds out what's in store for him.
He and his sibling are taken to St. Aegolious Academy for Orphaned Owls, run by the Pure Ones, a group of owls hungry for power. Soren allies himself with Gylfie (Emily Barclay), a smaller species of owl, one of the many who are put into forced labor by the captors.
Soren knows the Pure Ones must be stopped, setting out with Gylfie to find the Guardians, their last chance at righting such terrible wrongs.
Sturgess provides a fine timbre as Soren, a gallant and selfless Tyto — the term for barn owl in this alternate world — who rejects the idea that his species of owl is superior to any other.
The same cannot be said of his brother, as Kludd happily assimilates to the Pure Ones' way of thinking, believing himself to be a mighty and worthy warrior.
All this is encouraged by Nyra, one of the top-ranking and most dangerous Pure Ones, seductively voiced by Helen Mirren. But, even she isn't the one to fear, with her disfigured husband, Metalbeak (Joel Edgerton), calling the shots.
David Wenham and Anthony LaPaglia are fun as Digger and Twilight, a pair of misfits Soren and Gylfie befriend on their journey, one a jittery chatterbox with a knack for corny jokes and the other a well-intentioned behemoth who fancies himself a troubadour.
Suffice it to say, Twilight's lute is put to better use as a battle weapon.
There's no end to the well-designed characterizations here, with Miriam Margolyes as Soren's unusual nursemaid, a snake; Sam Neill as Allomere, a pompous member of the Guardians; and Geoffrey Rush as Ezylryb, a mangy but wise Guardian who becomes Soren's tutor.
If you're looking to learn about owl behavior, this certainly wouldn't be the right movie, as most of the species portrayed — snowy, great gray, screech, elf — are not native to the setting, which seems to take place in Australia … unless there are a lot of other countries with indigenous animals such as Tasmanian devils, dingoes and echidnas.
But, the lack of ornithological expertise can be forgiven with a story such as this, which is not only an excellent quest narrative, but also a well-told analogy about the attempts of society to create class distinctions.
The Pure Ones, of course, take after groups like the Nazis and the Ku Klux Klan in their attempts to cleanse the world of those who don't share their worldview. Even their methodology of brainwashing the owlets that come into their keep — a process known as "moon-blinking" — is frighteningly real.
This isn't a surprise from director Zack Snyder, the maker of "300" and "Watchmen," yet it's encouraging that he can shift gears with a fairly light-hearted project. And, on the opposite end of the spectrum, the animation studio Animal Logic improves on the cute but slightly bird-brained "Happy Feet," their first feature film.
As if that weren't enough, the accompanying short highlighting the further adventures of Wile E. Coyote and the Roadrunner also deserves a tip of the hat to distributor Warner Brothers.
The visual effects of "Legend of the Guardians" work well in 3-D, though it's more about the initial animation than the extra flash tacked on afterward. Plus, the original song "To the Sky" also helps the tone to stay uplifting. And who composed this little ditty? Why, that would be synthpop band Owl City.
Who else?
---
Support Local Journalism
Support Local Journalism
Readers around Craig and Moffat County make the Craig Press' work possible. Your financial contribution supports our efforts to deliver quality, locally relevant journalism.
Now more than ever, your support is critical to help us keep our community informed about the evolving coronavirus pandemic and the impact it is having locally. Every contribution, however large or small, will make a difference.
Each donation will be used exclusively for the development and creation of increased news coverage.
---
News
Staff shortages at Moffat County School District have led to a scenario where the district is concerned about potential school closures, according to a letter sent to MCSD parents. These shortages are affecting day-to-day operations…
---
---
See more