Andy Bockelman: First half of 'Harry Potter' finale has viewers ready for Round 2
'Harry Potter and the Deathly Hallows — Part 1'
3.5 out of 4 stars
146 minutes
Starring: Daniel Radcliffe, Rupert Grint, Emma Watson and Ralph Fiennes.
Now playing at the West Theatre and Steamboat Springs' Metropolitan Wildhorse Stadium Cinemas.
'Harry Potter and the Deathly Hallows — Part 1'
3.5 out of 4 stars
146 minutes
Starring: Daniel Radcliffe, Rupert Grint, Emma Watson and Ralph Fiennes.
---
---
Now playing at the West Theatre and Steamboat Springs' Metropolitan Wildhorse Stadium Cinemas.
Would-be wizards and witches, have your wands at the ready.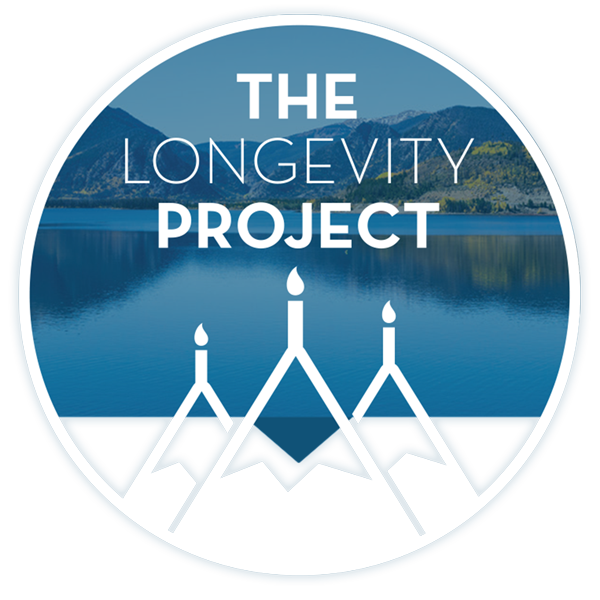 Participate in The Longevity Project
The Longevity Project is an annual campaign to help educate readers about what it takes to live a long, fulfilling life in our valley. This year Kevin shares his story of hope and celebration of life with his presentation Cracked, Not Broken as we explore the critical and relevant topic of mental health.
---
---
The newest entry in the saga of the most famous magic-maker of the millennium has hit theaters, and you may want to have something to grab onto.
And the constant sense of impending danger is only half the story in "Harry Potter and the Deathly Hallows — Part 1."
The battle between good and evil is well underway and Harry Potter (Daniel Radcliffe) is right in the thick of it. With Lord Voldemort (Ralph Fiennes) doing everything in his power to get at Harry and do away with him, the teenage wizard needs protection more than ever.
But, he also needs to find a few things: horcruxes, objects in which Voldemort has stored his soul and hidden away in order to cheat death. Harry doesn't necessarily know what he's looking for, but he knows he can't win without doing the job right.
At his side as he forgoes his seventh year at Hogwarts School of Witchcraft and Wizardry are best friends Ron Weasley (Rupert Grint) and Hermione Granger (Emma Watson). As the three go on the lam and embark on a quest to find and destroy the horcruxes, it seems like the entire world is against them.
But, even worse than the forces that Voldemort has working to destroy them are the despair they can't help but feel and a wedge that keeps growing among them, making their isolation all the more unbearable.
Radcliffe is as watchable as ever as Harry, capturing the hero's determination in finally setting things right in the wizard world. He is The Chosen One, after all. But, he still has that feeling of a kid who's taking on much more than anybody could ever reasonably ask of him.
Grint is at his best as Ron, the first to fall apart — at one point, quite literally — as things go from bad to worse to horrible during the trio's quest.
Even as the one with the most growing up to do, you can still count on him to stay true to his friends, although his developing paranoia and jealousy about Harry and Hermione gets drastic.
No, the girl wonder isn't interested in anyone but Ron, though Watson doesn't hold back as the sexual tension begins to form a love triangle no matter how they struggle against it.
Hey, they're 17, folks.
Fiennes unleashes his primal side as Voldemort, who's on a hunt of his own, looking for the final weapon that will make him completely invincible. Alan Rickman, Helena Bonham Carter and Jason Isaacs are just fine as Severus Snape, Bellatrix Lestrange and Lucius Malfoy, his lieutenants in Harry's annihilation, though some are more willing than others.
Not all the characters of the first six movies return in the first half of the finale, though seeing fan favorites like house elves Dobby and Kreacher (voices of Toby Jones and Simon McBurney); Ron's new sister-in-law, Fleur Delacour (Clémence Poésy); and wandmaker Mr. Ollivander (John Hurt) after a long hiatus is a sight for sore eyes.
Plus, there's the addition of brief but crucial characters like newly instated Minister of Magic Rufus Scrimgeour (Bill Nighy), sticky-fingered Mundungus Fletcher (Andy Linden) and loopy tabloid writer Xenophilius Lovegood (Rhys Ifans), who imparts on Harry, Ron and Hermione the tale of the Deathly Hallows, a trio of mythical items that could be the answer to their problem.
An imaginative animated interlude about the Hallows — hearkening back to artist Mary GrandPré's literary illustrations in the "Harry Potter" series — is just one of the ways director David Yates shakes things up as we come to the close of Pottermania.
Besides never once stepping foot in Hogwarts, our heroes see one ally after another fall in combat as Voldemort and his army tear apart the countryside looking for them. There have been suspenseful moments in the previous films, but this entry is downright scary sometimes, with much more graphic material than we've ever seen from the series.
But, it's not as dark as all that.
If there's one thing these characters have taught us, it's that you've got to laugh even when things look their bleakest. With plenty of light material coming from scenes involving the shape-shifting elixir Polyjuice Potion or anything involving Dobby, there's a perfect balance of fun, adventure and a deep emotional resonance that keeps the audience drawn in.
Although people who have walked in off the street are sure to be completely lost if they haven't flipped through the book.
Ever since Quentin Tarantino split "Kill Bill" into two parts, fans have wanted to see the same with longer stories for the sake of preserving everything they love about them. While the same can't be said of every film, "Harry Potter and the Deathly Hallows — Part 1" actually can stand as its own film, setting up the climactic eighth movie with an ideal cliffhanger.
The first half of "Deathly Hallows" may be pretty long in itself, but even the most dedicated "Harry Potter" fans might need to be bewitched to sit through a five-hour feature.
Posers.
---
Support Local Journalism
Support Local Journalism
Readers around Craig and Moffat County make the Craig Press' work possible. Your financial contribution supports our efforts to deliver quality, locally relevant journalism.
Now more than ever, your support is critical to help us keep our community informed about the evolving coronavirus pandemic and the impact it is having locally. Every contribution, however large or small, will make a difference.
Each donation will be used exclusively for the development and creation of increased news coverage.
---
News
Craig Middle School staff will continue to wear masks this week, and two other schools in the district are close to doing the same, according to numbers from the Moffat County School District's COVID-19 dashboard.
---
---
See more