Aging Well: Simple practices can prevent foodborne illness
Wellness Days speakers
Individuals 50 and older can enjoy dessert and a guest speaker at 12:45 p.m. every Wednesday during Wellness Days at the Haven Community Center in Hayden.
The speaker this week will be Ana Lash, director of Hayden Public Library. Lunch precedes the presentation at noon in The Haven dining room. Lunch costs $3. For more information, call 871-7676.
A group of 10 older adults brought plenty of cooking experience to a presentation at The Haven Community Center last year. Even so, questions during "food safety bingo" stumped at least a few of them.
---
---
The game was part of Karen Massey's presentation about preventing foodborne illness. Massey, who specializes in family and consumer issues at the Routt County Extension Office, was the guest speaker during the presentation at Hayden Wellness Days, a weekly event for adults 50 and older.
A few surprising tidbits from the game included the fact that harmful bacteria can take weeks to manifest as illness; melons should be washed to prevent bacteria on the skin from spreading during cutting; and it's not a good idea to eat food from dented cans (bacteria can enter through minuscule cracks).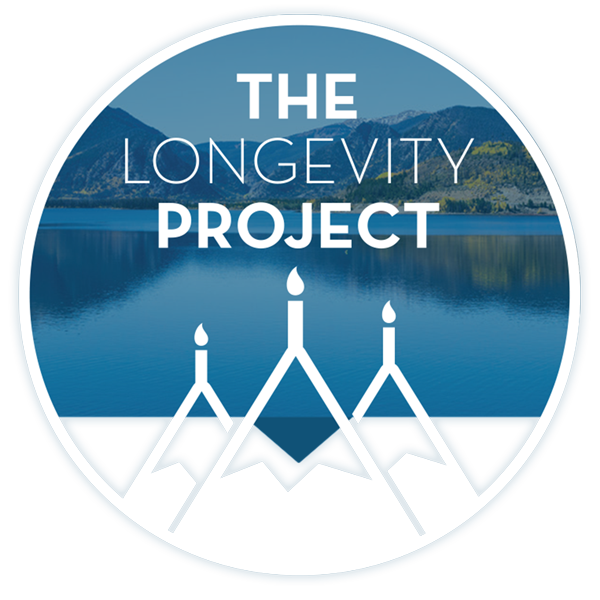 Participate in The Longevity Project
The Longevity Project is an annual campaign to help educate readers about what it takes to live a long, fulfilling life in our valley. This year Kevin shares his story of hope and celebration of life with his presentation Cracked, Not Broken as we explore the critical and relevant topic of mental health.
---
---
Although the game was all in good fun, food safety information is critical for adults 65 and older, who are more likely to get sick and develop serious complications from harmful bacteria that can be found in food.
Other people at higher risk include pregnant women, young children and people with chronic illnesses and weakened immune systems.
Participants in the food safety discussion recalled when most of their food came from their own backyards and other local farms and gardens.
Nowadays, much of our food comes from outside our home communities, states and nations. These foods undergo various processes that open the door for more harmful bacteria entering the food supply.
"We're running into a lot of food safety problems," Massey said.
Many harmful bacteria or pathogens are present in animals and, during processing, can contaminate the meat and poultry we purchase. Other foods, such as produce and even ready-to-eat foods such as deli meat, can become cross-contaminated with bacteria from meat juices or other contaminated products, or from food handlers with poor personal hygiene, according to information from the U.S. Food Safety and Inspection Service.
Harmful bacteria also can grow on foods kept at unsafe temperatures for too long.
Foodborne illness can happen 20 minutes to six weeks after contaminated food is eaten, according to the FSIS.
Symptoms include stomach cramps, diarrhea, fever, headache and/or body aches. Anyone who suspects they have a foodborne illness should call their doctor as well as their local health department.
The FSIS recommends individuals safely secure suspected sources of harmful bacteria and packaging, mark as "dangerous" and freeze. They also should note relevant details such as where the product was purchased, when it was consumed and when symptoms occurred.
Eating doesn't have to be risky business. Precautions in the kitchen can prevent the growth and spread of pathogens in food. Food safety campaigns boil these practices down to four simple rules: clean, separate, cook and chill.
Clean hands, surfaces
Wash hands with warm water and soap before and after handling food (including pre-cooked food such as hot dogs) and after using the restroom, changing diapers and handling pets.
Wash cutting boards, dishes, utensils and counters with hot water and soap between preparing food items. Kitchen sanitizers (1 tablespoon chlorine bleach to 1 gallon water) can be used for added protection.
Replace excessively worn cutting boards that have deep grooves that are hard to clean.
Replace sponges often. Wash cloth towels often in hot water and detergent or consider using paper towels.
Rinse raw produce including melons and other fruits with thick skin or peels.
Keep raw foods separate
Separate raw meat, poultry and seafood from other foods in your grocery cart and during meal preparation.
Consider using certain cutting boards specifically for raw meat, poultry and seafood.
Wash cutting boards, dishes and utensils that come into contact with raw meat, poultry, seafood, eggs and unwashed produce.
Always put cooked food on a clean plate.
Proper temperatures
Use a clean food thermometer to measure the internal temperature of cooked foods to make sure they are cooked all the way through. Make sure to calibrate digital thermometers before using.
Beef, veal and lamb roasts and steaks should be cooked to at least 145 degrees Fahrenheit. Cook all poultry to at least 165 degrees. Ground beef should be cooked to at least 160 degrees (bacteria can spread throughout the meat during processing).
Cook eggs until yolk and white are firm. Avoid recipes in which eggs remain raw or partially cooked.
Fish should be opaque and flake easily with a fork.
When cooking in a microwave oven, make sure there are no cold spots in food where bacteria can survive.
The FDA recommends reheating pre-cooked foods such as hot dogs, deli-style meats and poultry products that are kept refrigerated. These foods can become re-contaminated with bacteria after they have been processed and packaged.
Slowing bacteria growth
Set your refrigerator to 40 degrees or below and your freezer to zero degrees. Occasionally, check temperature with an appliance thermometer.
Refrigerate or freeze perishables, prepared food and leftovers as soon as possible. Hot foods will not harm refrigerators. Divide large amounts of leftovers, meat and poultry into shallow containers for quick cooling in the refrigerator. Food also can be chilled in ice or a cold water bath before going in the refrigerator.
Foods (including cut or peeled produce) left in the "danger zone" — between 40 degrees and 140 degrees — for more than two hours should be discarded, regardless of how they look or smell.
Do not thaw food at room temperature; think ahead and thaw in the refrigerator or immerse in cold water (cook immediately after thawing). Food can be thawed in the microwave if cooked right away.
Don't pack a refrigerator too full; cold air must circulate to keep food safe.
Sources: "To Your Health! Food Safety for Seniors," at http://www.foodsafety.gov; Karen Massey, Routt County Extension Office.
This article also contains information from "Food — How Safe?" National Geographic Magazine, May 2002.
---
Support Local Journalism
Support Local Journalism
Readers around Craig and Moffat County make the Craig Press' work possible. Your financial contribution supports our efforts to deliver quality, locally relevant journalism.
Now more than ever, your support is critical to help us keep our community informed about the evolving coronavirus pandemic and the impact it is having locally. Every contribution, however large or small, will make a difference.
Each donation will be used exclusively for the development and creation of increased news coverage.
---
Start a dialogue, stay on topic and be civil.
If you don't follow the rules, your comment may be deleted.
User Legend:

Moderator

Trusted User
---
News
Craig Middle School staff will continue to wear masks this week, and two other schools in the district are close to doing the same, according to numbers from the Moffat County School District's COVID-19 dashboard.
---
---
See more