Aging Well: Be aware and prepare for summer play
Blue skies, warm temperatures, trails, lakes and rivers are reasons to get outside, but summer play does not come without risks. Poor preparation and judgment can have serious health consequences, particularly for older adults.
The good news is that they have wisdom and experience on their side. With information and awareness, older adults can confidently experience the season's many rewards.
"Age should not be a deterrent to enjoying summer activities — whatever a person feels capable of doing," explained Dr. David Wilkinson, emergency medical physician at Yampa Valley Medical Center. "However, as people get older, it does take them longer to prepare for and recover from physical activities."
---
---
Heat-related illness
Heat-related illnesses happen when a person's body cannot control its temperature. Children ages 4 and younger; older adults; and people who are obese, ill, have high blood pressure or are taking certain medications are more prone to these conditions.
Sunburn, dehydration, heart disease, poor circulation and alcohol also can boost a person's risk, according to the Centers for Disease Control and Prevention.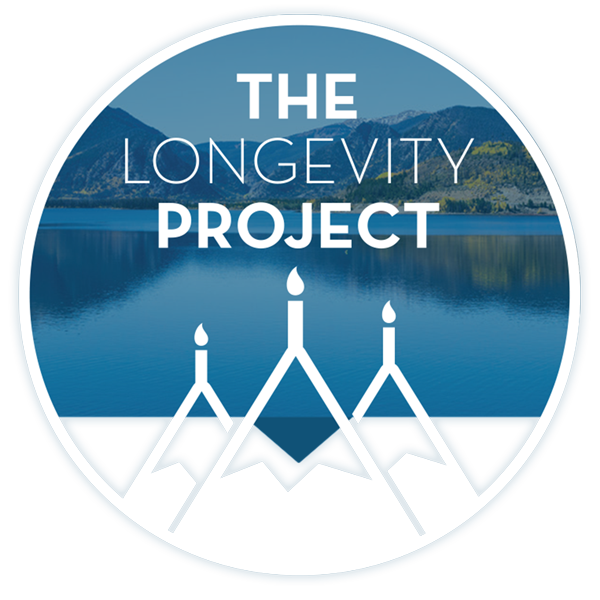 Participate in The Longevity Project
The Longevity Project is an annual campaign to help educate readers about what it takes to live a long, fulfilling life in our valley. This year Kevin shares his story of hope and celebration of life with his presentation Cracked, Not Broken as we explore the critical and relevant topic of mental health.
---
---
Heat stroke, the most serious, occurs when a person's body temperature rises rapidly. It can lead to permanent disability or death if not treated.
Warning signs may include extremely high body temperature — 103 or higher — red, hot and dry skin; throbbing headache; nausea; dizziness; confusion; and unconsciousness.
A person experiencing these symptoms should be moved to a shady area and cooled as quickly as possible. Emergency medical help should be sought immediately.
Heat exhaustion, a milder heat-related illness, can happen after several days of high temperature exposure or inadequate amount of fluids. Symptoms include heavy sweating, paleness, muscle cramps, fatigue, dizziness, headache, fainting, and nausea or vomiting.
If untreated, heat exhaustion can lead to a heat stroke. People experiencing heat exhaustion should drink cool, nonalcoholic beverages, seek a cool, preferably air-conditioned environment, rest and take a cool shower or bath.
A person should seek medical attention if symptoms persist more than an hour.
Heat cramps — muscle spasms in the abdomen, arms or legs — can happen to people who are sweating a lot during strenuous activity. They usually subside when a person stops all activity, moves to a cool place and drinks clear juice or a sports beverage to replace salt and moisture depleted by sweating. Individuals should seek medical attention, however, if they have heart problems, are on a low sodium diet or if cramps last more than one hour.
The CDC recommends common-sense measures for preventing heat-related illnesses: Drink plenty of fluids, replace salts and minerals, wear sunscreen, pace yourself, avoid activity during the hottest part of the day, use a buddy system and monitor those at risk.
"Hydration is an even more important issue for older people because their kidney function may be reduced," Wilkinson said. "Drinking plenty of water and electrolytes is extremely important in maintaining a healthy metabolism."
Individuals also should be aware of whether their medications could contribute to heat-related illness. Medications for Parkinson's disease, some tranquilizers, diuretics and medications, which affect brain function (psychotropics), could increase a person's risk, according to the CDC.
Sunburn
Overexposure to harmful ultraviolet rays can have temporary and long-lasting effects. Sunburns can be mild, causing red, warm and tender skin or severe, causing blistering and swelling.
Symptoms usually aren't apparent until four hours after exposure. Sunburns can be uncomfortable or painful and, if on a large area, can cause headache, fever, nausea and fatigue and contribute to heat-related illness.
Too much sun exposure also increases a person's skin cancer risk and leads to premature skin aging. Chronic exposure to the eyes can cause cataracts and possibly macular degeneration, a leading cause of blindness, according to the CDC.
It's not hard to get too much sun in the mountains. UV exposure increases 10 percent with every 1,000 feet of elevation gain.
To prevent sunburn, wear a full-spectrum sunscreen or sunblock with an SPF of at least 15, which allows a person to be in the sun 15 times longer than normal without burning. Dark clothing with a tight weave or SPF clothing are other options.
The CDC notes that some medications, such as diuretics, tetracycline, sulfa antibiotics and ibuprofen, can increase a person's sun sensitivity.
Altitude sickness
Altitude illness occurs when a person travels to a higher altitude faster than their body can adapt.
The best predictor of how a person will respond to a higher altitude is past experience. Susceptibility to illness varies and is not affected by a person's level of physical fitness, though travelers with medical conditions such as congestive heart failure, sickle cell disease or cardiovascular problems should consult their doctor before traveling to higher altitudes, the CDC notes.
The best way to prepare is to be aware of the risks of altitude sickness, especially when heading to elevations higher than 6,000 to 8,000 feet.
Downtown Steamboat Springs is about 6,700 feet.
Acute mountain sickness is the most common form of altitude illness, with symptoms resembling a hangover: headache, fatigue, nausea and loss of appetite. A person should descend if their symptoms become worse while resting, and they should never sleep at a higher altitude.
More serious forms of altitude sickness can involve extreme lethargy, confusion and severe breathlessness, even at rest. It is critical for people experiencing these symptoms to descend to a lower altitude, as these forms can be fatal.
Gradual ascents with extra rest days at intermediate altitudes are the best ways to avoid altitude illness, according to the CDC.
Medications to help prevent and treat altitude illness also are available.
Insect bites
West Nile virus is one of the biggest concerns when it comes to bug bites in Colorado and many other parts of the nation. West Nile virus is most often spread to people by mosquitoes that have fed on infected birds.
About one in 150 people infected with the virus develop a serious illness.
Symptoms include high fever, headache, neck stiffness, disorientation, coma, convulsions, vision loss, numbness and paralysis.
The symptoms usually show up three to 14 days after a person has been bitten by an infected mosquito. The illness can last several weeks and result in permanent neurological damage, according to the CDC.
Some people infected with the virus will have milder symptoms lasting a few days to several weeks. Most people show no symptoms at all.
While it's difficult to know in advance whether a person will become ill from West Nile virus, the CDC notes that adults ages 50 and older do have a higher risk of developing serious symptoms and should take special care to avoid mosquito bites.
Prevention measures include wearing insect repellants with DEET, Picaridin, oil of lemon eucalyptus or a chemical known as IR3535; staying indoors at dusk and dawn, when mosquitoes are most active; and wearing long pants and long-sleeved shirts.
---
Support Local Journalism
Support Local Journalism
Readers around Craig and Moffat County make the Craig Press' work possible. Your financial contribution supports our efforts to deliver quality, locally relevant journalism.
Now more than ever, your support is critical to help us keep our community informed about the evolving coronavirus pandemic and the impact it is having locally. Every contribution, however large or small, will make a difference.
Each donation will be used exclusively for the development and creation of increased news coverage.
---
Start a dialogue, stay on topic and be civil.
If you don't follow the rules, your comment may be deleted.
User Legend:

Moderator

Trusted User
---
News
Staff shortages at Moffat County School District have led to a scenario where the district is concerned about potential school closures, according to a letter sent to MCSD parents. These shortages are affecting day-to-day operations…
---
---
See more