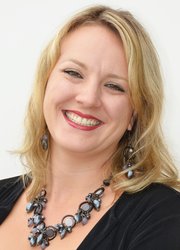 Noelle Leavitt Riley's growth in media stems from learning how to handle certain situations under pressure as an editor, reporter, broadcaster and volunteer. Leavitt was a pioneer of multimedia in Colorado, helping The Denver Post create, launch and maintain daily podcast from 2005 through 2006. After her venture at the Post, Leavitt became the news editor of four community newspapers west of Denver operated by Landmark Community Newspapers. In 2007, she took a reporting position at the Denver Business Journal, covering hospitality, tourism, retail and aviation.
She left the journal in December 2008, to freelance and run the Forget Me Not foundation — an organization that delivers flowers to seniors in nursing homes, letting them know they are not forgotten by society. She started at the Craig Daily Press in May of 2013 and looks forward to continuing her growth in journalism through this position.

Recent Stories

Sage grouse numbers have declined slowly in recent years, prompting conservation groups to have the federal government consider the bird for the endangered species list. If that happens, it could have negative economic impacts on Colorado and Moffat County.
On Wednesday, my husband Shawn and I took our first Northwest Colorado flower delivery to Sandrock Ridge Care & Rehab in Craig. Over the years, each delivery has been very different. Some are more difficult than others, and our visit to Sandrock was extremely emotional and tough for a number of reasons.
The word "giving" has a strong meaning in Craig, especially when it comes to the annual KRAI and 55 Country Holiday Drive. Last year, the radio station collected more than $25,000 in cash donations and close to 8,000 pounds of food. "This thing is monstrous for the community," said Frank Hanel, owner and general manager of KRAI.
Have you ever sat down with your grandparents and it took forever for them to tell a story or get to the point? What about the stories that you've heard over and over again? I know that it might be more beneficial to us if we could speed things up or stop them in the middle of retelling a story we've already heard, but I wonder how that makes them feel.
The Holiday Inn of Craig was sold to new owners — a transaction that was finalized Tuesday. New York-based Jacobs Real Estate Advisors bought the 159-room hotel for roughly $3.1 million under a newly formed company called Jacobs 300 Colorado LLC.

Colorado Gov. John Hickenlooper met with Northwest Colorado residents Monday morning at the Moffat County Fairgrounds Pavilion in a community forum to address issues facing the area.

Shirley Stehle, 86, of Craig, knows what it means to be a Moffat County resident. She's lived in the county for more than 60 years and recently had a poem published in a book that perfectly captures what life is like in the high plains of Northwest Colorado. Stehle is the Craig Daily Press' hometown hero this week due to her giving spirit, her triumph in fighting breast cancer and her ever so dedicated love for Moffat County.

If you suffer from obesity or irritable bowel syndrome, perhaps bacteria can help. Doctors and universities across the world currently are knee-deep in research, trying to figure out how "good" bacteria can help fight IBS and obesity and ward off colon cancer.

John Kregar, of Hayden, deals with struggles pertaining to war on a daily basis. He suffers from post-traumatic stress disorder related to the incredibly difficult situations he encountered while fighting the war in Iraq. Yet he's found solace in a poem that took him four years to write. The act of writing the poem gave him a form of therapy that encouraged him to move past his strife.
Do you remember what it was like receiving a letter in the mail before email became popular? It's so nice to open a mailbox, clogged with bills and advertisements, and see a letter among the mess. Just seeing a card that someone composed, addressed, stamped and carried to the mailbox can put a smile on anyone's face. So we must ask ourselves, "Should I take a moment and send a note to a friend or a loved one?"
Recent photos