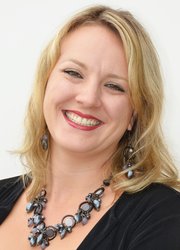 Noelle Leavitt Riley is the managing editor of the Craig Daily Press and the Saturday Morning Press. Her growth in media stems from learning how to handle certain situations under pressure as an editor, reporter, broadcaster and volunteer. She was a pioneer of multimedia in Colorado, helping The Denver Post create, launch and maintain daily podcast from 2005 through 2006. After her venture at the Post, Leavitt Riley became the news editor of four community newspapers west of Denver operated by Landmark Community Newspapers. In 2007, she took a reporting position at the Denver Business Journal, covering hospitality, tourism, retail and aviation.
She left the journal in December 2008, to freelance and run the Forget Me Not foundation — an organization that delivers flowers to seniors in nursing homes, letting them know they are not forgotten by society. She started at the Craig Daily Press in May of 2013 and looks forward to continuing her growth in journalism through this position.

Recent Stories

All of the big wigs in Northwest Colorado turned out for the ninth annual State of the County held Wednesday night, where a large number of speakers highlighted the energy industry and how it affects the local economy in Moffat County.
Moffat County is one of seven counties in the United States that was chosen to participate in an Innovation Challenge Workshop to help diversify coal-reliant counties.
The Moffat County Commissioners convened for their regular Tuesday morning meeting, but it was no ordinary gathering — they had a scheme up their sleeves.
The Ninth Annual State of the County will kick off Wednesday night with a handful of speakers who will highlight the ebbs and flows in Moffat County and the city of Craig.
Brandi Meek's political career is gaining momentum within the Republican Party. The 31-year-old was elected secretary of Colorado's GOP by the Republican Central Committee on March 14 in Castle Rock, boosting her into a new role that she hopes carry her far in politics.

It's often difficult to put feelings into words, especially in the form of poetry, but a total of 177 eighth graders from Craig Middle School rose to the occasion and wrote poems for the Carol Jacobson Memorial Poetry Contest.
19-year-old killed in car accident Saturday
Tayler Slaugh will long be remembered as a young man who loved dirt biking, hunting and big diesel trucks. "He was one of them kids who was always smiling. He was a people person," his father Allen Slaugh said.

Hansen returns home for a week to see friends, family
The men and women who serve the United States of America are branded with honor the moment they join the armed services, and that's exactly what happened to Zach Hansen when he entered the Marine Corps after he graduated Moffat County High School in 2012.
Craig lost one of its most joyful residents last week, Bob Johnson. Bob was well liked and well known throughout Moffat County, and his smiles, warm demeanor and inquisitive spirit will be greatly missed. He passed away quietly in his home on March 6.

A lifetime of love equals an eternity of happiness, and that's the life that Lorence and Raeola Ellgen have lived the past seven decades.
Recent photos