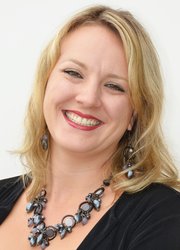 Noelle Leavitt Riley is the editor of the Craig Daily Press and the Saturday Morning Press. Her growth in media stems from learning how to handle certain situations under pressure as an editor, reporter, broadcaster and volunteer. She was a pioneer of multimedia in Colorado, helping The Denver Post create, launch and maintain daily podcast from 2005 through 2006. After her venture at the Post, Leavitt Riley became the news editor of four community newspapers west of Denver operated by Landmark Community Newspapers. In 2007, she took a reporting position at the Denver Business Journal, covering hospitality, tourism, retail and aviation.
She left the journal in December 2008, to freelance and run the Forget Me Not foundation — an organization that delivers flowers to seniors in nursing homes, letting them know they are not forgotten by society. She started at the Craig Daily Press in May of 2013 and looks forward to continuing her growth in journalism through this position.

Recent Stories
Loneliness is a terrible thing to experience, especially if you've been married, raised children and have grandchildren who never visit. Our elderly population in the United States is marred by stories of neglect, leaving the loved ones that gave us life in the dust.

Wellness Wednesdays had an important event this week honoring Moffat County's senior citizens. Organizers gave out dozens of awards to those who participate and volunteer with the program, making elders feel special for their contributions.
Sunset Meadows I and II wrote an important letter to the editor that appeared in Friday's Craig Daily Press.

Moffat County and the city of Craig participated in healthy competition at a United Way barbecue Thursday, where city and county employees teamed up against each other to race tricycles to the finish line. It was the first big event leading up to Moffat County United Way's 2015 campaign to raise funds for local nonprofits, which officially starts Sept. 14.

Craig's Elks Lodge held a summer community barbecue at the Moffat County Fairgrounds picnic area Saturday in an effort to raise awareness about the local organization.

Sometimes, happiness not only makes your face smile but it also makes your heart smile. That's what happened to me on Wednesday when I attended the Nifty 90s party at Sunset Meadows, where eight seniors 90 and over were honored with a luau birthday party.
Sunset Meadows throws a special party each year for residents aged 90 and over. The big soirée brings family, friends and other residents together at Sunset Meadows each year, with ultimate goal of making senior citizens feel special.

A grass fire was ignited northeast of U.S. Highway 40 and old East Victory Way in Craig late Tuesday morning, directly across the highway from the Wyman Living History Museum.

Catch-a-Pig contest adds squeals to rodeo at Moffat County Fair
The inaugural Ridin' & Riggin' Days kicked off as the main attraction, and many of Craig's favorite Moffat County High School students and graduates took to the arena, riding horses, wrestling steers and barrel racing in front of a packed crowd.

Moffat, Rio Blanco and Routt county officials are fighting hard for the Northwest Colorado communities in light of the Colowyo situation.
Recent photos