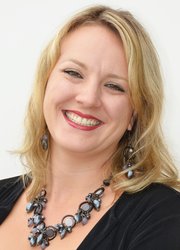 Noelle Leavitt Riley is the managing editor of the Craig Daily Press and the Saturday Morning Press. Her growth in media stems from learning how to handle certain situations under pressure as an editor, reporter, broadcaster and volunteer. She was a pioneer of multimedia in Colorado, helping The Denver Post create, launch and maintain daily podcast from 2005 through 2006. After her venture at the Post, Leavitt Riley became the news editor of four community newspapers west of Denver operated by Landmark Community Newspapers. In 2007, she took a reporting position at the Denver Business Journal, covering hospitality, tourism, retail and aviation.
She left the journal in December 2008, to freelance and run the Forget Me Not foundation — an organization that delivers flowers to seniors in nursing homes, letting them know they are not forgotten by society. She started at the Craig Daily Press in May of 2013 and looks forward to continuing her growth in journalism through this position.

Recent Stories

Colorado Parks and Wildlife is looking at different ways to manage four endangered fish along the Yampa River, and Elkhead Reservoir is the focus of a discussion in which officials are looking at removing non-native fish and draining the 900-acre body of water located in Moffat County.
A recap of the Moffat County Commissioner meeting that took place on Tuesday.

Perhaps the most important role of a mortuary is to be compassionate, caring and understanding to the families that have lost loved ones. That's exactly what Owen Grant has done for the Craig community for the last 34 years as owner of Grant Mortuary. After being a humble servant to thousands of local residents, the time has come for Grant to retire from his full-time duties.

Smiles, good conversation, warm coffee and a sense of friendship lit up the American Legion Tuesday morning, where nearly 50 senior citizens gathered to enjoy each other's company.
Colorado treasurer candidate Betsy Markey visited Craig on Friday for a campaign stop.
If you're looking to give back to homeless animals in the community, this Saturday lends that opportunity to Craig residents.
Craig City Council met Tuesday to discuss city business and other topics.
Action and discussion items covered at the Moffat County Commissioner meeting on Aug. 12.

County attorney reviewing information, has yet to become public
On Aug. 8, the Evanston (Wyoming) Police Department concluded its investigation into the alleged Moffat County football hazing incident that took place in Evanston from June 18 to 20. Uinta County Prosecuting Attorney E. Dean Stout now will review the evidence and make recommendations about how to deal with any criminal activity that might have taken place at the football camp.

U.S. Rep. Cory Gardner, R-Colo., was in Craig on Friday, touring Craig Station and visiting patrons at the 2014 Moffat County Fair to win the hearts of Northwest Colorado residents for the upcoming election in November.
Recent photos