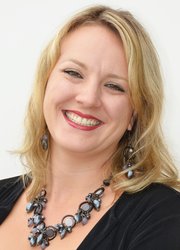 Noelle Leavitt Riley is the editor of the Craig Daily Press and the Saturday Morning Press. Her growth in media stems from learning how to handle certain situations under pressure as an editor, reporter, broadcaster and volunteer. She was a pioneer of multimedia in Colorado, helping The Denver Post create, launch and maintain daily podcast from 2005 through 2006. After her venture at the Post, Leavitt Riley became the news editor of four community newspapers west of Denver operated by Landmark Community Newspapers. In 2007, she took a reporting position at the Denver Business Journal, covering hospitality, tourism, retail and aviation.
She left the journal in December 2008, to freelance and run the Forget Me Not foundation — an organization that delivers flowers to seniors in nursing homes, letting them know they are not forgotten by society. She started at the Craig Daily Press in May of 2013 and looks forward to continuing her growth in journalism through this position.

Recent Stories

Candidates encouraged to bid for office before March 1 caucuses
As the presidential race heats up, Moffat County has a big election of its own in November with two commissioner seats up for voter approval.

Last Valentine's Day, I wrote a story about Ed and Corky Coverston's love and how it's guided them through a number of difficult hurdles — especially cancer. Corky was fighting breast cancer — the second type of cancer that has attacked her body — and she lost all of her hair due to chemotherapy. To show his love and support for his wife, Ed shaved his head.
This month, we invited our elected officials to Coffee and a Newspaper to hear about what kind of coverage they'd like to see in the paper. Several elected officials asked that we write more positive stories about what's happening in our community. When good stuff happens, we do write stories and will continue to do so. But if we spent all our time writing about rainbows and butterflies, then we would not be living up to what our democracy has mapped out for us as journalist. It also would not be fair to our readers.
Confusion circulated the community Monday morning after the city and county sent an email informing officials and residents about a Local Marketing District meeting set for 4 p.m. Tuesday. Organizations on the agenda were not told about the meeting.

I attended the Senior Social Center's Christmas Tea event Dec. 22, and I was impressed with the games, activities and food. What was more impressive is that more than 50 seniors drove through hazardous winter conditions to attend the party, and not one person complained about weather. Instead, they sat with each other, laughing, solving riddles and singing Christmas carols.
The subzero temperatures in Northwest Colorado are no joke, and taking proper precautions to protect pets is vitally important to their health, according to Yampa Valley pet experts. Perhaps the most important message veterinarians and the Humane Society want pet owners to hear is that if it's too cold for you, it's too cold for your pet.

Jenny We misses her two young daughters who live in China with her mother. Jenny and her husband, Wen, work countless hours at the Galaxy restaurant in Craig to save enough money to travel back to their home city to see their girls, deliver thousands of dollars to their family and bring their daughters home to Craig, America.

Glory rings through the hearts of those who reside at Sunset Meadows I and II, thanks to love and care provided by Glorybee Ramos.

Kirstie McPherson is full of energy, passion and perseverance. She finished college in three years with two degrees — business technology and marketing — and hightailed it back to Craig to serve the community she loves.

The Christmas spirit came alive at the Senior Social Center's Christmas Tea event on Tuesday, where more than 50 seniors enjoyed laughter, food and friendship.
Recent photos