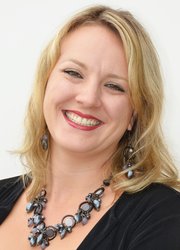 Noelle Leavitt Riley is the editor of the Craig Daily Press and the Saturday Morning Press. Her growth in media stems from learning how to handle certain situations under pressure as an editor, reporter, broadcaster and volunteer. She was a pioneer of multimedia in Colorado, helping The Denver Post create, launch and maintain daily podcast from 2005 through 2006. After her venture at the Post, Leavitt Riley became the news editor of four community newspapers west of Denver operated by Landmark Community Newspapers. In 2007, she took a reporting position at the Denver Business Journal, covering hospitality, tourism, retail and aviation.
She left the journal in December 2008, to freelance and run the Forget Me Not foundation — an organization that delivers flowers to seniors in nursing homes, letting them know they are not forgotten by society. She started at the Craig Daily Press in May of 2013 and looks forward to continuing her growth in journalism through this position.

Recent Stories
As an adult, it's more prevalent than ever how much love and support I've depended on over the years from my parents and grandparents. I certainly didn't recognize all their gifts and love as a teenager or a young adult, but now — more than ever — I see how their presence in my life shaped me into the woman I am today.
United Way's Community Impact Program continues to shine
Sixteen happy people were honored Thursday night for participating in a program aimed at making their lives better.

Camilletti becomes school board president
The newest members of the Moffat County School District Board of Education were sworn into office Friday morning at the school administration building, and they wasted no time getting started.

Meningitis cases have not been confirmed via testing yet
Three potential cases of meningitis visited The Memorial Hospital during the weekend, and two of the three were transported to Children's Hospital in Denver, according to TMH officials.

Have you ever been driving along the road and all of a sudden, you get stuck behind someone that is going roughly 10 miles slower than the speed limit and you honk, yell profanities and get annoyed because they can't seem to speed things up?

Betty Barnes credits her successful battle with breast cancer to early detection, and she has one very important message for women: "It's so important to have those check ups. It's not comfortable, it's not pleasant, but it may save your life," she said.
Loneliness is a terrible thing to experience, especially if you've been married, raised children and have grandchildren who never visit. Our elderly population in the United States is marred by stories of neglect, leaving the loved ones that gave us life in the dust.

Wellness Wednesdays had an important event this week honoring Moffat County's senior citizens. Organizers gave out dozens of awards to those who participate and volunteer with the program, making elders feel special for their contributions.
Sunset Meadows I and II wrote an important letter to the editor that appeared in Friday's Craig Daily Press.

Moffat County and the city of Craig participated in healthy competition at a United Way barbecue Thursday, where city and county employees teamed up against each other to race tricycles to the finish line. It was the first big event leading up to Moffat County United Way's 2015 campaign to raise funds for local nonprofits, which officially starts Sept. 14.
Recent photos