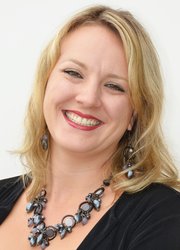 Noelle Leavitt Riley is the managing editor of the Craig Daily Press and the Saturday Morning Press. Her growth in media stems from learning how to handle certain situations under pressure as an editor, reporter, broadcaster and volunteer. She was a pioneer of multimedia in Colorado, helping The Denver Post create, launch and maintain daily podcast from 2005 through 2006. After her venture at the Post, Leavitt Riley became the news editor of four community newspapers west of Denver operated by Landmark Community Newspapers. In 2007, she took a reporting position at the Denver Business Journal, covering hospitality, tourism, retail and aviation.
She left the journal in December 2008, to freelance and run the Forget Me Not foundation — an organization that delivers flowers to seniors in nursing homes, letting them know they are not forgotten by society. She started at the Craig Daily Press in May of 2013 and looks forward to continuing her growth in journalism through this position.

Recent Stories
Abigail Gonzalez and Aubrey Cambell completed an associate's degree at Colorado Northwestern Community College alongside obtaining their high school degree from Moffat County High School.
QWA college education is the foundation to a solid future in any given field, and anyone who graduated with a higher education degree knows they've gained more than just a diploma. That's why the Craig Daily Press is thrilled to introduce The Learning Chronicles, which is a new section featuring higher education news that will publish the first Saturday each month.

A 52-year-old Craig man is dead after the car he was riding in rolled over Sunday evening on Moffat County Road 18, north of Craig, according to law officials.

The great West came alive at Sombrero Ranches Great American Horse Drive in Moffat County Sunday morning as 75 cowboys and cowgirls drove nearly 400 domestic horses from one pasture to the next. People from all over the world travel to Northwest Colorado to experience the horse drive that started in 1962.

The Murder Mystery Dinner Theater was a killer success Saturday night in Craig. Actors from Denver-based Adams Mystery Playhouse led guests through a murder riddle, bringing laughter, investigations and team building to life at the Moffat County Fairgrounds Pavilion.

A fire broke out Saturday morning at the Goodrich Mud Company facility in Craig along Industrial Avenue.
Friends of Moffat County Education has an extremely important role in Craig's educational community. It's a nonprofit that obtains funds through grants, business donations and Moffat County United Way and turns around and puts that money back into the community's hands.
When talking about education in Moffat County, it's important to know that Moffat County School District is not the only educational institution available to students. GOAL Academy launched in Craig three years ago, offering high school students an alternative way to learn outside of the traditional classroom.

U.S. Sen. Cory Gardner, R-Colo., made a huge move Wednesday, proposing a bill that aims at keeping the federal government out the greater sage grouse decisions for the next six years.

Acceptance, love, food and fun were the main ingredients of the Pick a Dish event sponsored by Horizons Specialized Services Thursday night in Craig. The organization brought local restaurant chefs and Horizons' clients together to cook food for community members in an effort to raise money for the nonprofit.
Recent photos