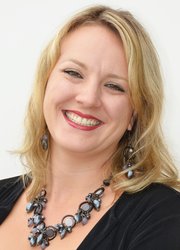 Noelle Leavitt Riley is the managing editor of the Craig Daily Press and the Saturday Morning Press. Her growth in media stems from learning how to handle certain situations under pressure as an editor, reporter, broadcaster and volunteer. She was a pioneer of multimedia in Colorado, helping The Denver Post create, launch and maintain daily podcast from 2005 through 2006. After her venture at the Post, Leavitt Riley became the news editor of four community newspapers west of Denver operated by Landmark Community Newspapers. In 2007, she took a reporting position at the Denver Business Journal, covering hospitality, tourism, retail and aviation.
She left the journal in December 2008, to freelance and run the Forget Me Not foundation — an organization that delivers flowers to seniors in nursing homes, letting them know they are not forgotten by society. She started at the Craig Daily Press in May of 2013 and looks forward to continuing her growth in journalism through this position.

Recent Stories
Friends of Moffat County Education has an extremely important role in Craig's educational community. It's a nonprofit that obtains funds through grants, business donations and Moffat County United Way and turns around and puts that money back into the community's hands.
When talking about education in Moffat County, it's important to know that Moffat County School District is not the only educational institution available to students. GOAL Academy launched in Craig three years ago, offering high school students an alternative way to learn outside of the traditional classroom.

U.S. Sen. Cory Gardner, R-Colo., made a huge move Wednesday, proposing a bill that aims at keeping the federal government out the greater sage grouse decisions for the next six years.

Acceptance, love, food and fun were the main ingredients of the Pick a Dish event sponsored by Horizons Specialized Services Thursday night in Craig. The organization brought local restaurant chefs and Horizons' clients together to cook food for community members in an effort to raise money for the nonprofit.

World War II is widely known as one of the largest and most deadly wars in history, and Moffat County officials want to honor Craig's local veterans by building a WWII memorial.

All of the big wigs in Northwest Colorado turned out for the ninth annual State of the County held Wednesday night, where a large number of speakers highlighted the energy industry and how it affects the local economy in Moffat County.
Moffat County is one of seven counties in the United States that was chosen to participate in an Innovation Challenge Workshop to help diversify coal-reliant counties.
The Moffat County Commissioners convened for their regular Tuesday morning meeting, but it was no ordinary gathering — they had a scheme up their sleeves.
The Ninth Annual State of the County will kick off Wednesday night with a handful of speakers who will highlight the ebbs and flows in Moffat County and the city of Craig.
Brandi Meek's political career is gaining momentum within the Republican Party. The 31-year-old was elected secretary of Colorado's GOP by the Republican Central Committee on March 14 in Castle Rock, boosting her into a new role that she hopes carry her far in politics.
Recent photos