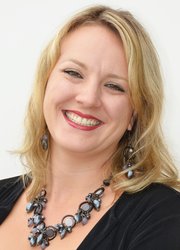 Noelle Leavitt Riley is the managing editor of the Craig Daily Press and the Saturday Morning Press. Her growth in media stems from learning how to handle certain situations under pressure as an editor, reporter, broadcaster and volunteer. She was a pioneer of multimedia in Colorado, helping The Denver Post create, launch and maintain daily podcast from 2005 through 2006. After her venture at the Post, Leavitt Riley became the news editor of four community newspapers west of Denver operated by Landmark Community Newspapers. In 2007, she took a reporting position at the Denver Business Journal, covering hospitality, tourism, retail and aviation.
She left the journal in December 2008, to freelance and run the Forget Me Not foundation — an organization that delivers flowers to seniors in nursing homes, letting them know they are not forgotten by society. She started at the Craig Daily Press in May of 2013 and looks forward to continuing her growth in journalism through this position.

Recent Stories
Next week, Moffat County will say hello to a new county assessor, treasurer, commissioner and sheriff. But first, the community has to say goodbye to Robert Razzano, Elaine Sullivan, Tim Jantz and Tom Mathers.

You'd be hard-pressed to stop by Tina Williams' house and not see foster animals running around. For the last 8 years, she's fostered cats, kittens, dogs and puppies in need of warmth, love and food. She also volunteers at the Moffat County Humane Society, helping with a variety of duties.

The senior citizens in Craig are a dedicated group of highly intelligent and compassionate people.
A 17-year-old Moffat County High School student was killed Friday afternoon after his pickup collided with a semi truck on U.S. Highway 40, according to police officials.

Children lined up at the Craig Daily Press Wednesday evening to drink hot cocoa and sit on Santa's lap, telling him precisely what they want for Christmas. Some desired several gifts, while others asked for just one.

One of Craig's favorite restaurants will close its doors on Dec. 20. Double Barrel Steakhouse owners Ann Marie and Mark Roberts have enjoyed their time as restaurant owners, but they've decided to say goodbye to the dining business so they can spend more time with their 5-year-old son.

Monday is the deadline to submit comments to the Environmental Protection Agency concerning the proposed Clean Energy Plan that aims to reduce carbon emissions from coal-fired power plants.
Dozens of local businesses and non-profits lit up Yampa Avenue and Victory Way Saturday night for the annual Parade of Lights, which marks the beginning of the Christmas season in Craig.
As Thanksgiving nears, I'm reminded how thankful I am for my wonderful grandparents. Although my two biological grandmothers and my amazing step-grandfather have passed, I still have my Grandpa Bob and my Step-Grandma Jan.
A man impersonating a police officer pulled a car over Thursday night on U.S. Highway 40 near the border of Moffat and Routt counties, and local law enforcement agencies said it's the second incident reported in the last three weeks.
Recent photos