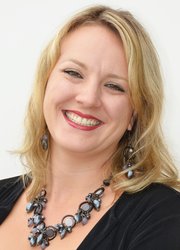 Noelle Leavitt Riley is the managing editor of the Craig Daily Press and the Saturday Morning Press. Her growth in media stems from learning how to handle certain situations under pressure as an editor, reporter, broadcaster and volunteer. She was a pioneer of multimedia in Colorado, helping The Denver Post create, launch and maintain daily podcast from 2005 through 2006. After her venture at the Post, Leavitt Riley became the news editor of four community newspapers west of Denver operated by Landmark Community Newspapers. In 2007, she took a reporting position at the Denver Business Journal, covering hospitality, tourism, retail and aviation.
She left the journal in December 2008, to freelance and run the Forget Me Not foundation — an organization that delivers flowers to seniors in nursing homes, letting them know they are not forgotten by society. She started at the Craig Daily Press in May of 2013 and looks forward to continuing her growth in journalism through this position.

Recent Stories
Yampa Valley Data Partners recently released its Community Indicators Report, highlighting a variety of economic trends in Moffat and Routt counties. Each indicator gives government officials, businesses and community members an idea of Northwest Colorado's economic health. The report comes out every two years.
Companionship is important at any age, and that's why Wellness Wednesdays are so vital to the senior citizens of Craig. The program offers a host of activities for our elders each Wednesday, but perhaps the most critical element is the camaraderie.
Community members and organizations want to raise the money through a fireworks donation fund that's being facilitated through the Craig Chamber of Commerce.

Craig Ford is now Cook Ford. The business transaction was finalized Friday morning between both parties.
The biggest reason I care so deeply about the elderly is because of what happened to my late grandmother during her almost six-month stay at two nursing homes — one in Santa Fe, N.M., and one in the Denver metro area.

Writing a book that's both serious and humorous is not an easy task to master, but that's exactly what Janet Bohart Sheridan does with her first paperback, "A Seasoned Life Lived In Small Towns: Memories, Musings and Observations."

Southwestern Energy announced Wednesday that it had signed an agreement to purchase 312,000 net acres in Moffat and Routt counties for $180 million, according to a press release.
They say that pets are pure love, and the same can be said of the therapeutic equines at Freedom Hooves in Craig. Their love and patience helps people with a slew of life's obstacles, boosting them to the next level of recovery.

It's hard to imagine what it's like living with cancer, but for those who have experienced the traumatic diagnosis the Moffat County Cancer Society is a wonderful resource.
State lawmakers are continuing their efforts to protect the elderly population from abuse and neglect. Bravo.
Recent photos