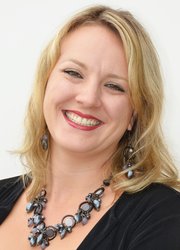 Noelle Leavitt Riley is the managing editor of the Craig Daily Press and the Saturday Morning Press. Her growth in media stems from learning how to handle certain situations under pressure as an editor, reporter, broadcaster and volunteer. She was a pioneer of multimedia in Colorado, helping The Denver Post create, launch and maintain daily podcast from 2005 through 2006. After her venture at the Post, Leavitt Riley became the news editor of four community newspapers west of Denver operated by Landmark Community Newspapers. In 2007, she took a reporting position at the Denver Business Journal, covering hospitality, tourism, retail and aviation.
She left the journal in December 2008, to freelance and run the Forget Me Not foundation — an organization that delivers flowers to seniors in nursing homes, letting them know they are not forgotten by society. She started at the Craig Daily Press in May of 2013 and looks forward to continuing her growth in journalism through this position.

Recent Stories
Drilling in Moffat, Routt counties will continue through 2015
Southwestern Energy's oil and gas play in Northwest Colorado got much bigger in July after the company entered an agreement to acquire an additional 74,000 net acres of mineral leases in the Niobrara shale formation for $31 million.
Imagine life without electricity. Picture yourself, rushing home after a long day at work and fumbling around for matches to light a candle so you can illuminate your house.
Colowyo Coal Company opened in 1978 and was purchased from Tri-State Generation and Transmission Association in 2011. The surface mine is filled with massive equipment that mines million of tons of coal each year that's shipped to Craig Station coal-fired power plant in Craig.
October is breast cancer awareness month. Let's fight the good fight.

Concerned parties want community to heal
In late June, news about alleged hazing incidents involving the Moffat County High School football team shook the Craig community, resulting in the removal of football coaches, suspension of upperclassmen and a police investigation.

2015 campaign kicked off Monday
The act of giving is one of the most powerful ways to contribute to someone in need, and Moffat County United Way provides a pathway for community members to give back to society.

Announcement comes less than a week after EPA visits Craig
After receiving nearly 750,000 comments, the Environmental Protection Agency has decided to extend its deadline by 45 days for public comments on the Clean Power Plan concerning carbon emissions from coal-fired power plants.

Hundreds gathered at Moffat County High School Wednesday night to hear the Environmental Protection Agency talk about its proposed carbon emission plans for coal-fired power plants that are coming down the pike from the Obama administration in the next year.

Next steps: Hold public meeting, research screening costs
A group of concerned residents and Colorado Parks and Wildlife officials met at Craig Station last week to discuss options on how to control non-native fish in Elkhead Reservoir that are eating endangered fish along the Yampa River.
Community invited to Wednesday night meeting
Moffat County is gearing up for a visit from the Environmental Protection Agency this week, as EPA representatives will meet with the community Wednesday night and tour Craig Station on Thursday.
Recent photos