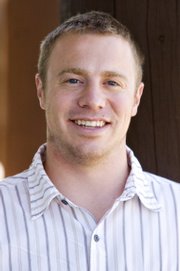 Dave Shively writes feature content for the Pilot & Today's special
sections, including At Home in Steamboat Springs Magazine, Explore
Steamboat, Yampa Valley Real Estate and Colorado Hunter. Dave has worked for
the Pilot & Today since April 2006 and covered sports and the outdoors for
the newspaper through February 2008. Dave has a bachelor of arts degree in
history from Colorado College. He has worked for Paddler Magazine and the Craig Daily Press. Dave is from Denver. He enjoys skiing, lacrosse and
kayaking.
Call Dave at 970-879-7762
Recent Stories
Recent photos