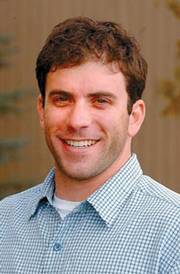 Brent Boyer has been the editor of the Steamboat Pilot & Today since August 2007. He moved to Steamboat Springs in December 2002 to be the paper's first full-time education reporter. He was named city editor in August 2005.
Brent has a bachelor's degree in journalism from the University of Colorado at Boulder, where he covered the Colorado Buffaloes football team for the Colorado Daily, high school sports for the Boulder Daily Camera and general assignment news for the Denver Post.
Brent was born in Southern California but raised in Northern Virginia. He spends time away from the office enjoying outdoor activities like snowboarding, hiking, mountain biking and golfing. He married Megan Wortman in August 2008 in Steamboat Springs.
Recent Stories