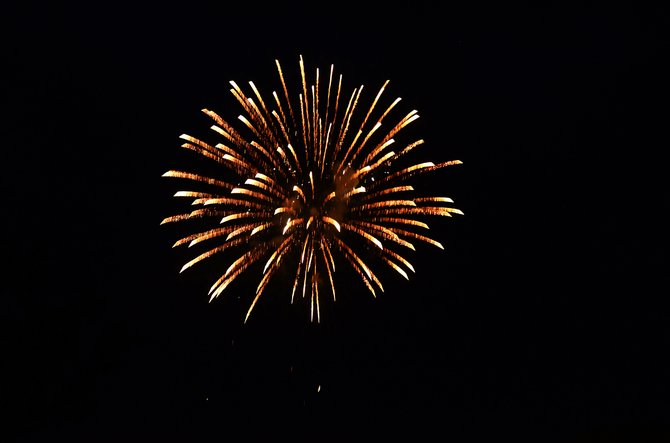 Fireworks lit up the sky for the 2013 Fourth of July celebrations. County and the city of Craig spent about $8,000 to put on the show, but they can't spend that money for the 2014 Independence day.
Stories this photo appears in:
Fireworks are one of the key elements to celebrating the Fourth of July for most Americans. Unfortunately, Craig, America, will likely not see any friendly explosions for this year's Independence Day. City budget constraints meant many financial adjustments; from cutting employee benefits to freezing hiring, but it also meant that Craig will not be paying for the annual city fireworks show, said City Manager Jim Ferree.
It's the third consecutive year that Craig's Fourth of July parade marched down Victory Way, giving the community an eyeful of independence celebration. Freedom rang throughout the city as a community marching band, various floats and fire trucks slowly rolled down the road.