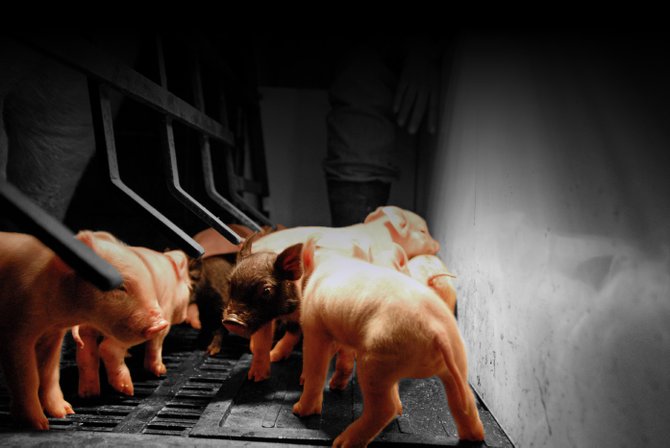 A litter of newly farrowed Yorkshire piglets explore the confines of a birthing crate Saturday at a hog farm operated by Moffat County residents JB and Paula Chapman. The Chapmans run NC Enterprises, LLC and the piglets shown here were among 55 farrowed at the farm last weekend.
Stories this photo appears in:

Raising hogs is an enterprise as dirty and physically demanding as it sounds. Regardless of the type of operation hogs have never been widely regarded for their sanitary existence by the general population. Though breeders in the industry are quick to dispel the myth that hogs are filthy, and tout the animal as being the smartest found on the farm, hog barns are notoriously foul smelling places, and are famous for dropping ill prepared visitors to their ever-loving knees.