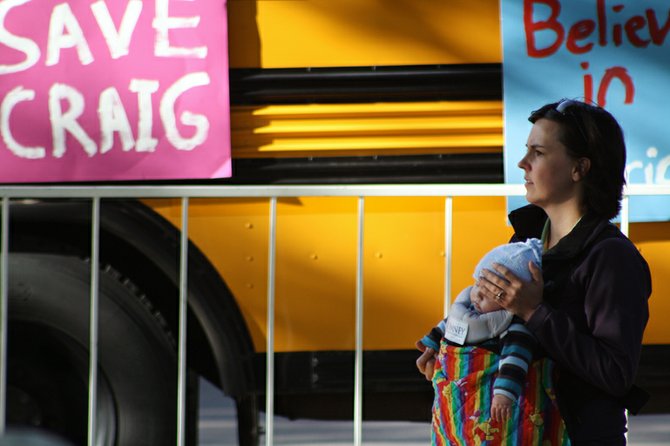 Craig resident Dana Duran surveys Alice Pleasant Park as she holds her 4-month-old son, Carter, before a campaign rally Tuesday for Mitt Romney, the presumptive Republican presidential nominee.
Stories this photo appears in:

The line to enter Alice Pleasant Park grew quickly Tuesday morning, winding its way around the Museum of Northwest Colorado. As the morning wore on, the line would only grow longer as more residents gathered to catch a glimpse of the first presidential candidate to speak in person in Craig history. "I think this is a piece of history," Craig City Council member Ray Beck said before Republican presidential hopeful Mitt Romney's speech Tuesday. "I think this is monumental, I really do. This is history in the making." An estimated 2,000 people, more by some estimates, filed through metal detectors staffed by Secret Service agents at security checkpoints before entering the park.