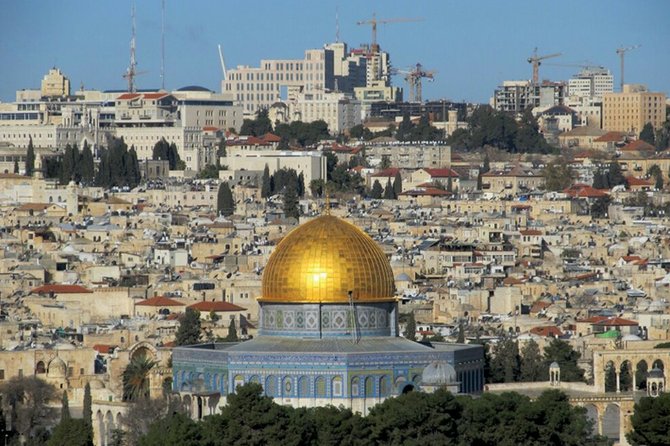 The Dome of the Rock stands against a backdrop of modern construction in this photo taken in Jerusalem by Len Browning, lead pastor at The Journey at First Baptist in Craig. He and 15 other pastors and their wives traveled through Israel during a week-long tour in early February.
Stories this photo appears in:

In the heart of Jerusalem stands a ruin from a distant past. It may not look like much to the curious tourist. The stones in the ancient wall are worn, and a few weeds sprout in the cracks between them. But if you know the Bible like Len Browning does, you know the significance of this place. It's a reminder of the Jewish temple destroyed nearly two millennia ago. The temple housed the Holy of Holies, which is believed to be the place where God himself dwelled.