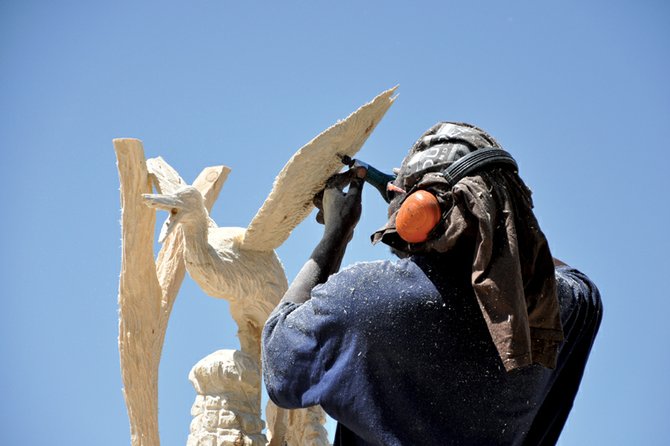 Bongo Love, a wood carver from Lafayette, puts the fine touches on his sculpture Friday for the 13th annual Whittle the Wood Rendezvous at Loudy-Simpson Park. Winners in the carving competition will be announced at 5 p.m. today.
Stories this photo appears in:

When asked about selecting the band for one of two free performances today at the Whittle the Wood Rendezvous, Dave Pike's answer was short and to the point. "Who doesn't like Eagles music?" the City of Craig Parks and Recreation Department director said Friday afternoon. Alter Eagles: The Definitive Eagles Tribute will take the stage at 5:30 p.m. today at Loudy-Simpson Park, capping off a four-day marathon of wood carving. The concert follows a 3 p.m. performance by Fire and Rain: The James Taylor Experience.