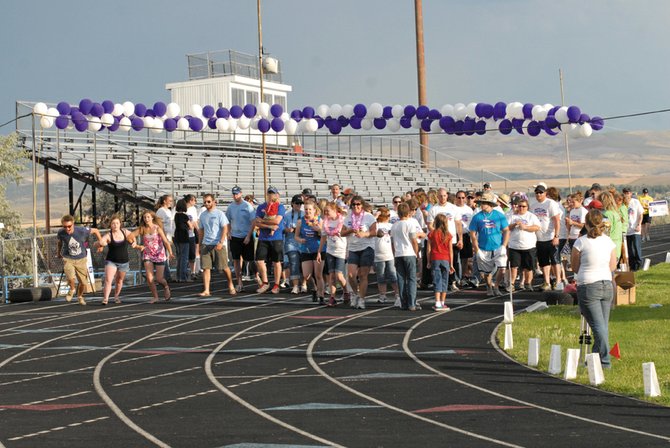 The American Cancer Society Relay for Life in Craig begins at Moffat County High School. The walk lasted until 8 a.m. today, and attracted over 200 participants.
Stories this photo appears in:

The 2012 Craig Relay for Life, sponsored by the American Cancer Society, kicked off to high spirits from its survivors, co-survivors and other participants. The Relay, which began Friday at 6 p.m. and concluded this morning at 8 a.m., was the 13th to take place in Craig, and attracted over 200 participants according to the event's website. The overnight relay, which celebrates cancer survivors, remembers those lost to the disease and raises money for research, took place on the Moffat County High School track. As of Friday evening, the Craig Relay had raised over $8,500, but was expecting more money based on donations during the event as well as receiving money from more sponsors, according to Sarah Blakeslee, Relay community relations manager.