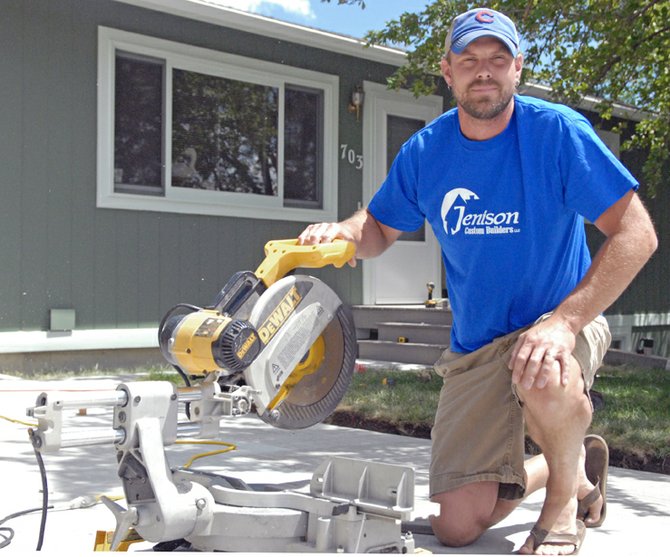 Justin Jenison, of Jenison Custom Builders, cuts wood for a patio project at Tim Kjera's home in Craig's Ridgeview subdivision. Kjera said Jenison was highly recommended by everyone he spoke to when he began shopping for a construction contractor. Craig Daily Press readers earmarked Jenison Custom Builders as best builder and construction company as part of the 2012 Best of Moffat County contest.
Stories this photo appears in:

Jenison Custom Builders named county's best builder, construction company
When Justin Jenison, 35, learned his business was voted best construction company and best builder in Moffat County, it was the second piece of good news he'd received in as many days. At 9:30 p.m. June 25, Jenison's wife, Courtney, gave birth to their third child, a healthy baby boy they named Judah. It was fortunate timing, Jenison said. In the 10 years since he and Courtney started Jenison Custom Builders, 455 Yampa Ave., the business has been able to maintain consistent growth despite the most recent economic downturn. Currently, Jenison employs six people who are as much extended family as employees.