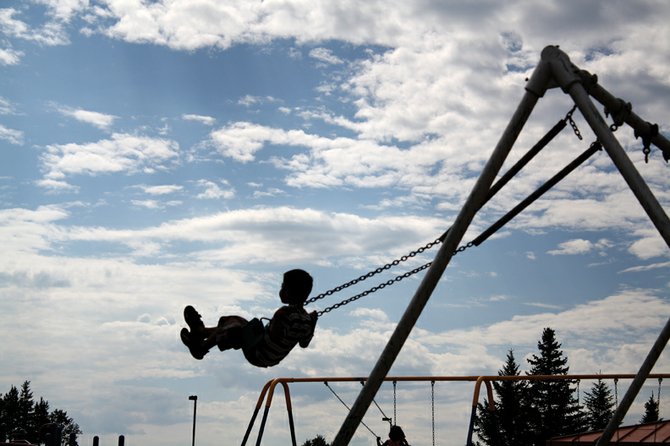 An East Elementary School student swings in front of bright clouds Monday on the first day of school during recess.
Stories this photo appears in:

Moffat County School District kicks off the 2012-2013 school year
Students around Moffat County headed back to school Monday for the first day of classes. Taylor Powell, a 1st grader at East Elementary School, said she was excited and was having a great first day of school. Students were energetic on the playground, doing cartwheels in the grass and pushing one another on the swing set. At Sandrock Elementary School, kindergarten teachers Karla Haddock and Cindy Prather welcomed a group of parents into the classroom for the Kindergarten Connection Day. The program is designed to aid young students and their parents in transitioning into a full-time public school environment.