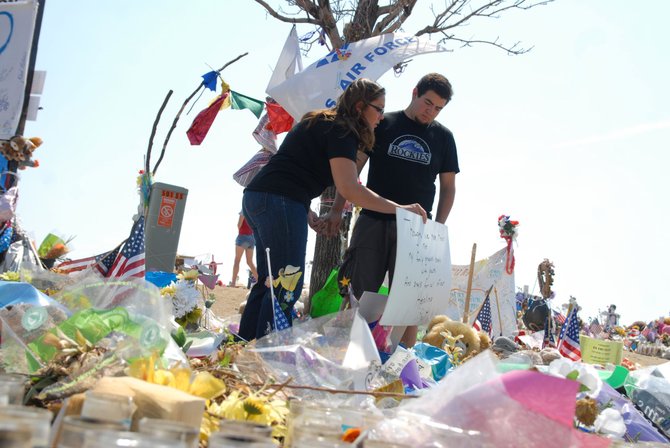 Jacque Archuleta, 24, a Craig native and Englewood resident, and her boyfriend, Alex Espinoza, visit memorials Friday near the Century Aurora 16 multiplex, the scene of one of the worst shootings in U.S. history. The couple was in theater 9 when a gunman opened fire during a midnight screening of "The Dark Knight Rises."
Stories this photo appears in:
She went to district court July 30 in Centennial to get a better look at the shadowy figure she and her friends escaped just 10 days before. A survivor of the man's rampage, she laid eyes on the 24-year-old with dyed hair and dazed expressions. She felt neither anger nor hatred. "I felt pity for him," said Jacque Archuleta, a Craig native and Englewood resident. "Here's this educated man and he's going to spend the rest of his life in jail or lose his life because he made this horrible, horrible decision.