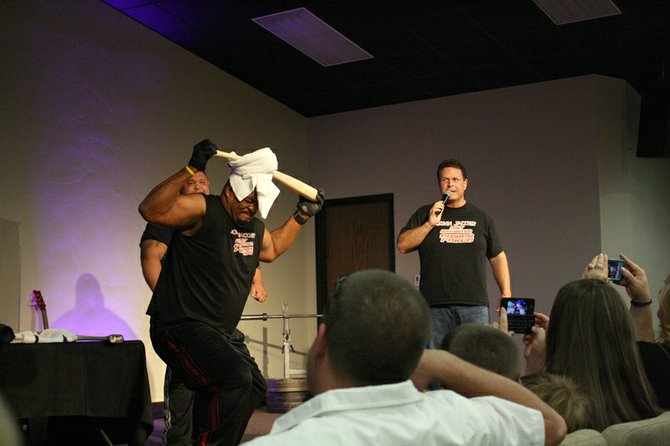 Former Chicago Bear Jerome King attempts to break a baseball bat over his head during a performance by the John Jacobs Next Generation Power Force on Sunday at New Creation Church in Craig. More than 400 people attended the two performances put on by the Power Force.
Stories this photo appears in:

New Creation Church members were awed by feats of tremendous strength Sunday, as well as personal stories. The John Jacobs Next Generation Power Force team conducted two services at the church, 520 Westridge Road. The team of former bodybuilders and NFL players prompted big crowds, congregation member Jessica Ashton said. At the first performance Sunday morning, the church was just under capacity, with about 170 people in attendance.