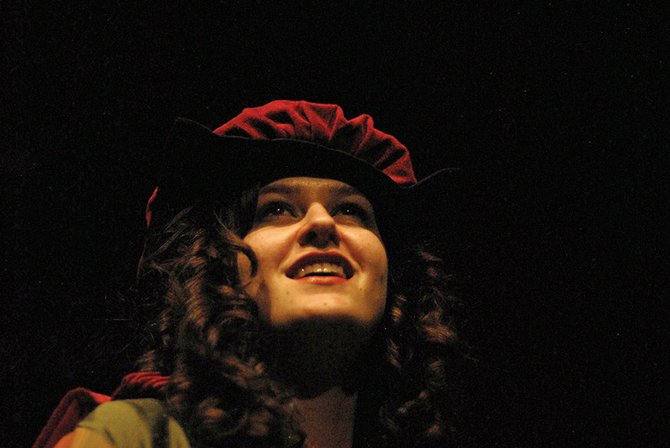 MCHS senior Emmi Hall plays the character Townschick during a rehearsal of "The Somewhat True Tale of Robin Hood" on March 9 at the school auditorium.
Stories this photo appears in:

Heather Dahlberg has no doubt as to the readiness of her actors to perform in front of the community this week. "They are so prepared," said Dahlberg, a Moffat County High School teacher and co-director of "The Somewhat True Tale of Robin Hood."

On a bright afternoon earlier this week, the sidewalks at Moffat County High School ran wet with melting snow. Students dressed in spring attire gathered outside under full sunshine to await the arrival of yellow school buses. Inside, however, a collection of nearly 20 teenagers stood in a dark auditorium and toiled under bright stage lights. It was a rehearsal for the spring play, and it was serious business.