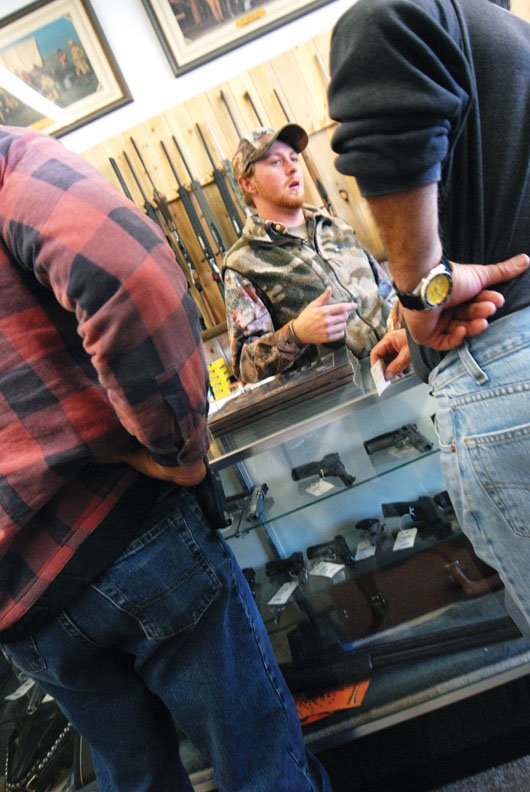 Mike Swaro, Craig district wildlife manager, said when hunters are deciding on a rifle, they should take into consideration their skill level and what game they are after. Even with a .243-caliber rifle, an accurate hunter can take down an elk, Swaro said.
Stories this photo appears in:

Improved rangefinders, rifles, arrows all help today's hunters
While people have been hunting big game for centuries, advances in equipment keep making it easier. Foremost on the list, says Rifle's Kevin Rider, owner of Timberline Sporting Goods, are rangefinders, which help hunters discover exactly how far away a target is and the path their bullet or arrow will take.
August 28, 2011 8:41 p.m.