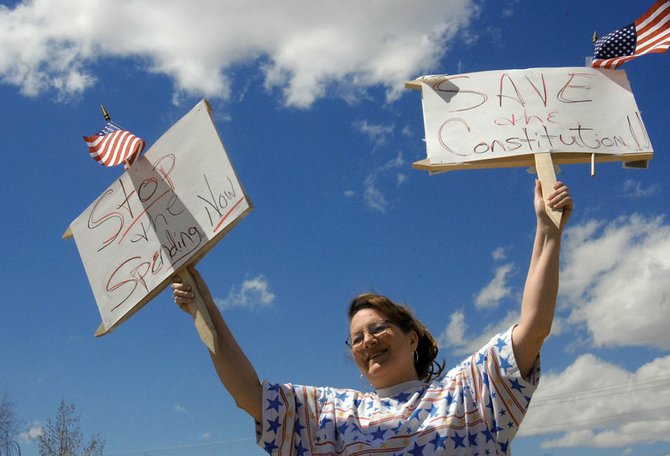 Lynne Herring, of Craig, holds signs at the Tax Day Tea Party protest Wednesday in front of the Moffat County Courthouse. Herring said she was proud she "had the right to stand here with a sign and protest the government. Where else in the world can you do that?"
Stories this photo appears in:

Flannel shirts, blue jeans and American flags. It almost looked like the Fourth of July, one woman said with a broad smile peaking out from behind a drape of loose blond hair.