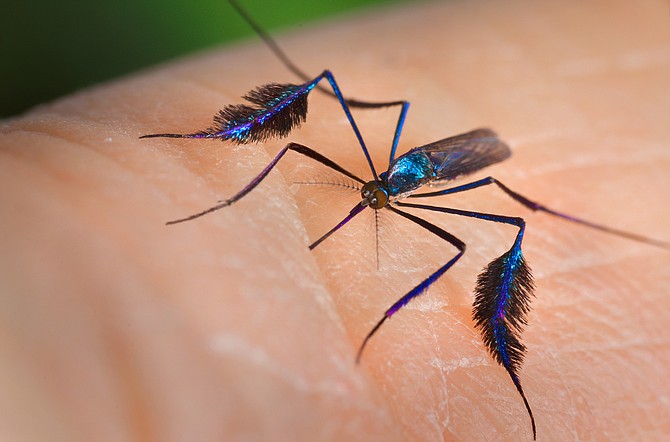 The Sabethes cyaneus mosquito, pictured, inhabits the Panamanian forest canopy and is known to spread yellow fever. It was raised in 2013 in the lab of professors Woodbridge Foster and Frank H. Collinsto at the University of Ohio to aid with Centers for Disease Control studies.
Stories this photo appears in:
Travelers preparing for a trip to warmer climates should add a visit to a physician as part of their departure check list.