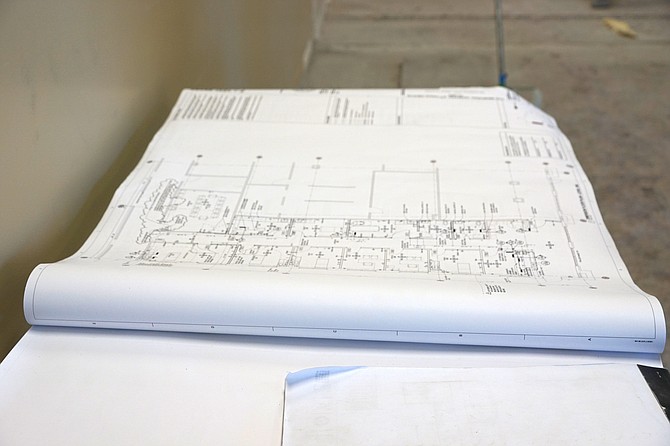 Pictured are prints for the new women's health facilities at the Memorial Hospital at Craig. The space used to house hospital administration. When finished the space will contain a small waiting room, check-in desk, six exam rooms and imaging suite.
Stories this photo appears in:

Access to health care is set to become more convenient for mothers, babies and their doctors when remodeling at The Memorial Hospital at Craig is completed.