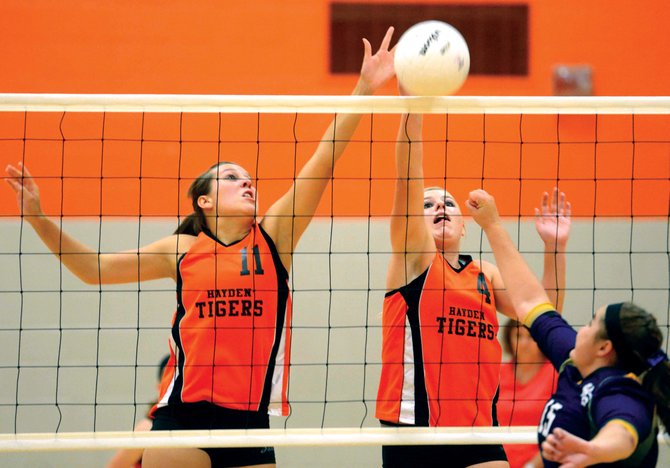 Jordan Temple, right, helps tip a ball over the net in September against West Grand.
Stories this photo appears in:

Jordan Temple has been one of the best, if not the best, players for Hayden on the volleyball court since she entered high school. That certainly didn't change during her junior season, but she stood out as the Hayden High School female athlete of the year not just because of what she did on the volleyball court but also because she was willing to expand her horizons beyond her best sport.