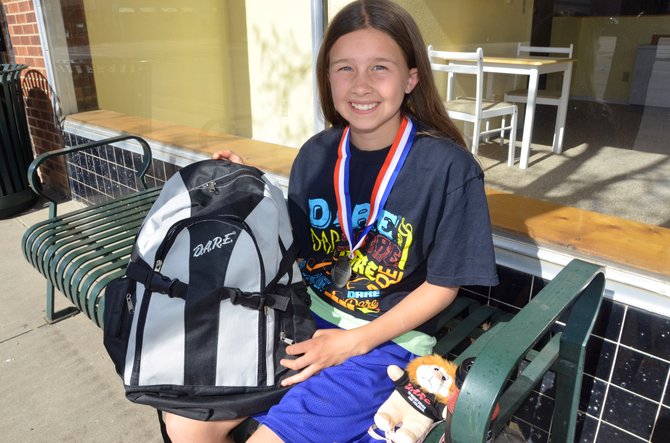 Emaleigh Papierski opens up her backpack, provided by the program Drug Abuse Resistance Education, to reveal the many prizes it includes. Papierski, who recently finished fifth grade at Sunset Elementary School, won the local essay contest for students of DARE, as well as at the state level. She will read her winning essay at a DARE conference in Breckenridge next week.
Stories this photo appears in:

Emaleigh Papierski to attend conference to read winning work
Emaleigh Papierski was recently named the winner in an essay contest among Craig elementary schools as part of the Drug Abuse Resistance Education program. But, this was only the first step in an even bigger honor for the young student, who just completed fifth grade at Sunset Elementary School.