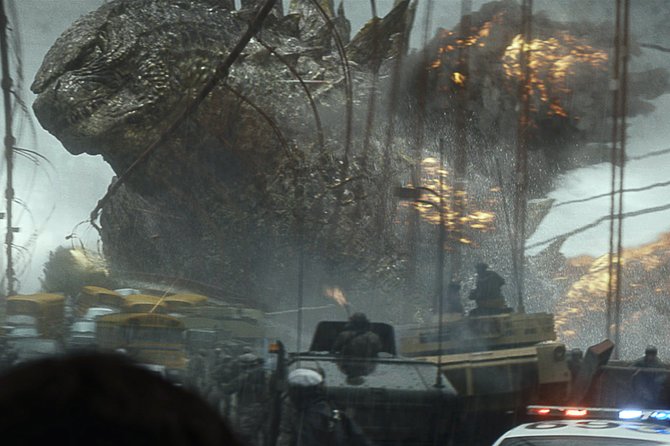 The residents of San Francisco panic as the title monster overtakes the Golden Gate Bridge in "Godzilla." The movie is a new take on the classic Japanese giant lizard.
Stories this photo appears in:
As Blue Öyster Cult so eloquently put it, "history shows again and again how nature points out the folly of man," a statement often applicable in the cinema. Even so, the newest version of "Godzilla" is an exercise in rewriting the past that could mean BÖC needs to retool some of the lyrics of one of their top songs.