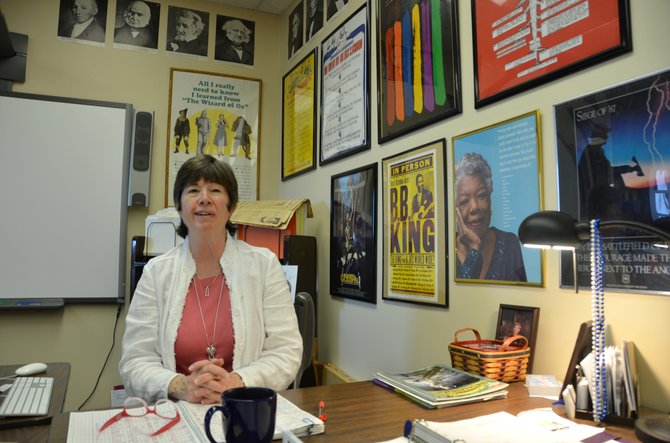 Moffat County High School history and government teacher Liane Davis-Kling sorts through students' final grades and other paperwork at her desk. Davis-Kling will retire from MCHS at the end of the school year after 33 years.
Stories this photo appears in:
Teacher to retire after 33 years with high school
Multiple subjects, classroom changes and a child of her own currently in the same building with her. Moffat County High School teacher Liane Davis-Kling has seen many things in her 33 years at MCHS, but her time there had to end eventually. Davis-Kling recently announced her plans to retire at the end of the school year after more than three decades with the educational outlet.