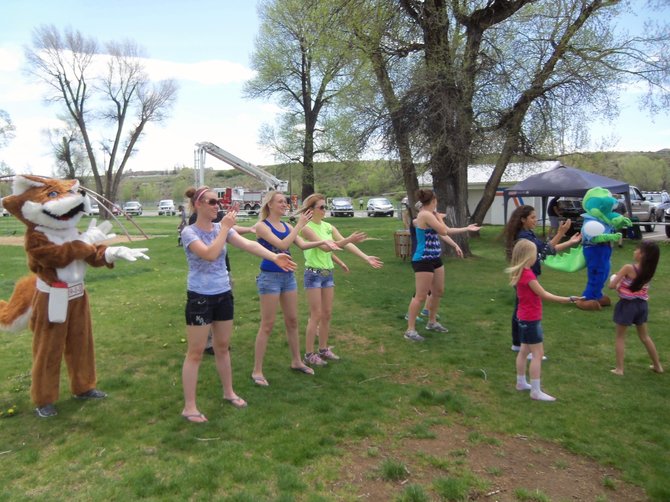 Mascots Redy Fox and Terry the Traumasaurus lead a crowd in the Macarena on Sunday afternoon at Loudy-Simpson Park during the third annual community barbecue sponsored by The Memorial Hospital's Emergency Medical Services department. The day included multiple activities for all ages.
Stories this photo appears in:

The Memorial Hospital's third annual community barbecue took place Sunday at Loudy-Simpson Park, bustling with food and fun activities for families.