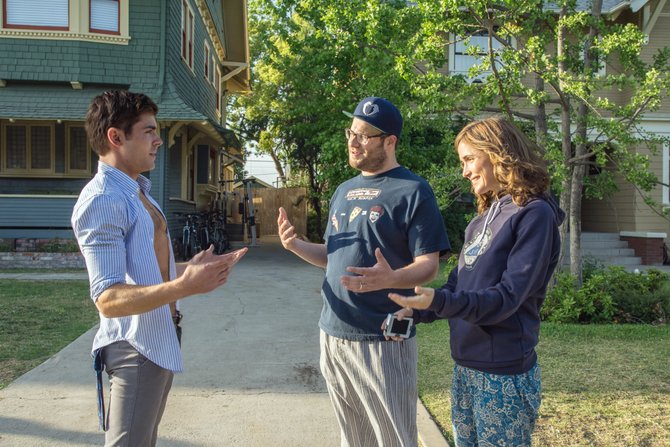 Mac and Kelly (Seth Rogen, Rose Byrne) attempt to be friendly with fraternity president Teddy (Zac Efron) in "Neighbors." The movie is about a suburban couple whose lives are disrupted when a group of college students moves in next door.
Stories this photo appears in:

We know what the university experience is like for ages 18 to 25 thanks to classics like "Animal House" and "Revenge of the Nerds," but seeing it through the eyes of someone outside the student body doesn't inspire hope for the future. Maybe that's why "Neighbors" is a lot less amusing than it means to be.