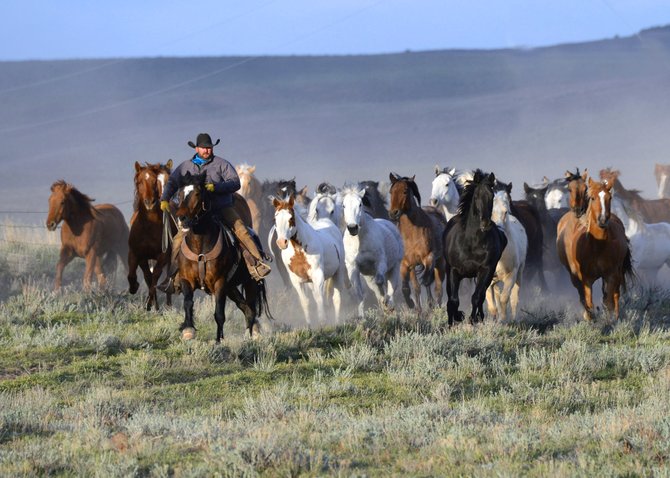 Head wrangler Chuck Hummel leads a herd as part of Sombrero Ranches Great American Horse Drive. The activity allows guests to be involved in a real Western experience as horses traverse many miles of Northwest Colorado.
Stories this photo appears in:

Activity to pass through Maybell Sunday for spectators
It's that time of year again for Walker and the rest of the Sombrero Ranches family, when they greet a variety of guests from all kinds of locations for the Great American Horse Drive, which takes place this weekend. The drive traverses more than 60 miles across Northwest Colorado's landscape as participants get to live the cowboy life by engaging in the transfer of 500 horses from their wintering grounds on Walker's 50,000-acre property near Browns Park to his 18,000-acre ranch 11 miles west of Craig.